indie art & design blog
polli, pocket & nancybird
Wednesday, January 16, 2008 | by Carolyn Price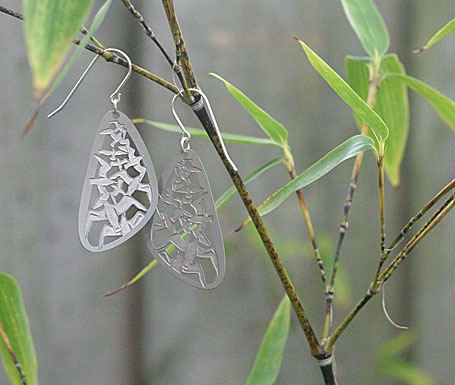 My partner knows I love the Polli jewellery range, and has planned to surprise me with Polli earrings a couple of times now. Last Christmas, he was foiled by their popularity as they'd all sold out... This time he made it to Made 590 a little earlier and chose these stunning stainless steel Gulls earrings - a brand new addition to the range. Modeled here by our black bamboo, you can see the delicate effect of the etched surface on the front, bringing the birds further foward & adding to the sense of weightless movement.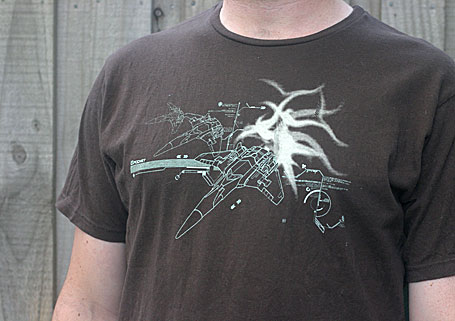 Pocket is another favourite in this household, and here my partner is showing off the latest edition to his wardrobe. We both love this cool new design - the superfine detail is amazing & we love the colour combination of aqua & white on a chocolate brown tee. I wouldn't mind piloting one of these babies... (I do love a bit of sci-fi!)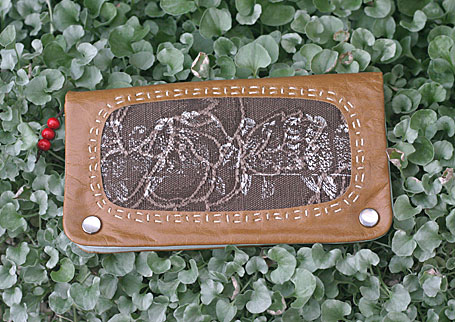 This beautiful leather wallet was such a thoughtful gift from my partner's parents. It was handmade by Melbourne artist & printmaker Emily Wright for her label Nancybird and is called the "Pearl Wallet". It takes its inspiration from old cameo brooches, with their decorated border and inlays depicting portraits and landscape scenes. The bird image screen printed by Nancybird onto the front panel comes from the carved wooden inlay on a 17th century German handbag. The detailing is exceptional from the hand stitched border around the front panel, to the patterned fabric lining, curved zipper pouch & photo window, to the gorgeous red beads on the zip - oh, and the Italian leather is SO soft! (Emily even develops the colours for the leather with an Italian tannery!)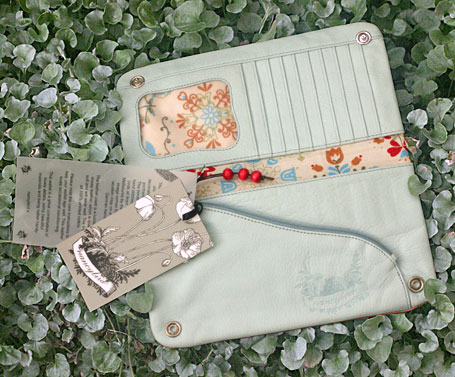 Make sure to email me if you were surprised with something really special for Christmas! We'd love to feature it on indie art & design.