indie art & design blog
victorian inspiration
Sunday, October 12, 2008 | by Carolyn Price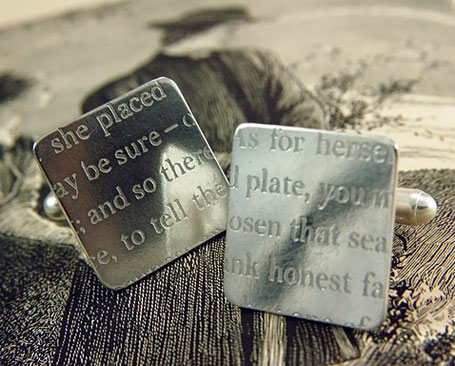 Simone Walsh is not only a designer of beautiful & very personal jewellery, but she is also a highly skilled craftsperson. For over 15 years, she has been making each piece by hand using a variety of techniques including detailed sawpiercing, etching, repousse, casting and more... She applies her talents to wearable jewellery (as featured here) as well as a diverse array of exhibition pieces when she has the opportunity. This work is more conceptual in nature and has taken many intriguing forms which you can read more about at www.simonewalsh.com. (I was drawn to the series titled "the things my grandmother never told me".)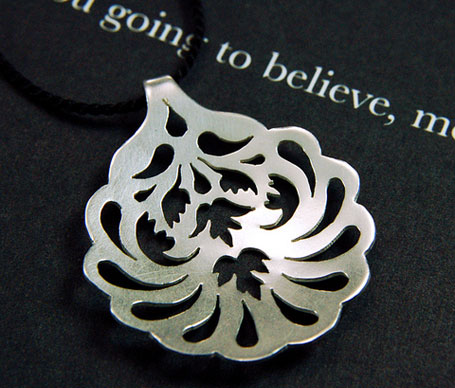 We first mentioned the work of Simone Walsh when we featured her handmade sterling silver loop chain with each loop carefully hammered into shape. When I heard a couple of weeks ago that she was about to release a completely new range, I couldn't wait to see the new designs...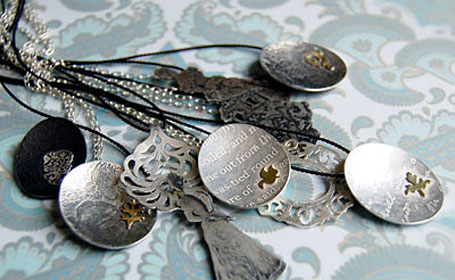 Simone's new range has been inspired by her "fascination with Victorian-era aesthetics - the mish-mash of cultural and historical influences, a hint of modernity and a strong connection between words (or ideas) and visual design and art".
"There is also the mixture of culture with nature which seems to be so much a part of aesthetics from this period - something I also find endlessly fascinating."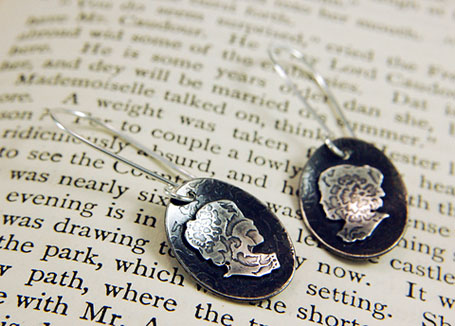 I really love the blackened background effect in the Cameo Earrings (pictured above, US $48). There are so many layers of texture among these silver jewellery pieces - the etched patterns, the combination of handcut shapes, and the varied colours all obtained from the same material. A matching Cameo Pendant is also available (US $62).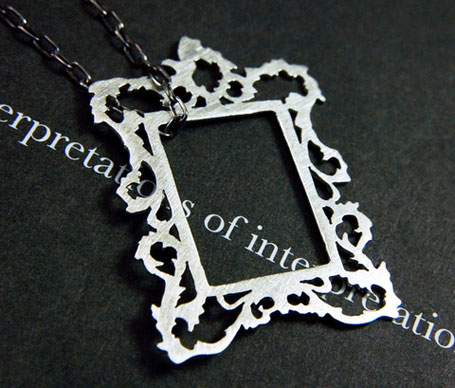 Simone sells her jewellery through a number of sites including her own, www.simonewalsh.com and you can also find out more through her blog make me! By the way, don't you think her product photography is incredible? It's no mean feat to capture photographs that represent your products so well - especially when you have shiny, reflective surfaces to deal with! I especially love the setting and lighting for the Text Cufflinks at the top of this post!