indie art & design blog
feature artist: marian hosking
Saturday, November 17, 2007 | by Carolyn Price
A week or so ago I retrieved from my post office box an intriguing parcel from Object Gallery. I was delighted to find inside brochures & an invitation to hear the artist Marian Hosking In Conversation with Kevin Murray. This artist's talk and exhibition is part of a series Craft Australia is presenting on "Living Treasures: Masters of Australian Craft".
So on Saturday 10.11.2007, I arrived at 11am (well, a little late if truth be told) equipped with my moleskine notebook, and hoping to discover some of the inspirations, motivations & processes involved in creating the incredibly beautiful jewellery pieces included in this exhibition.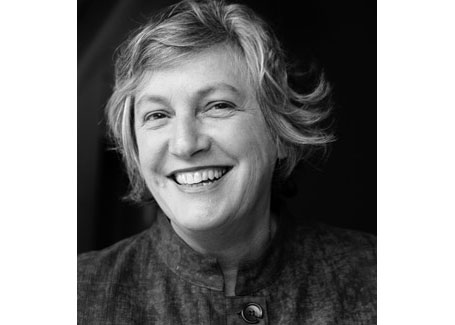 "With a career spanning almost 40 years, Hosking is one of Australia's foremost contemporary jewellers and silversmiths... Her work is concerned with rich surface patterns and textures. This reflects her particular concerns for the natural environment, allowing her to echo the forms and motifs found in nature." -Object Gallery
Throughout her career, Marian has always worked with silver. She loves the whiteness & lustre as well as the colours & blacks that occur during the making. Rather than the shiny surface most of us associate with silver, her works have a soft, tactile surface - a quality which seems to give the delicate layers & shapes their own voice. She feels that through working with the one material over period of time, she has developed her own language around silver - a metal which she feels is her own.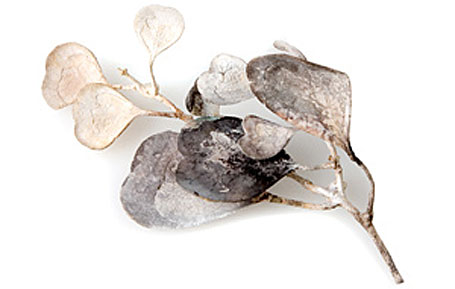 Early in her career, Marian worked in both Scandinavia and Germany. The Scandinavian aesthetic was primarily concerned with form & function. However, in Germany, jewellery was considered a more conceptual practice (more fine art than design). Her time spent in Germany was an enormous influence on her career.
Marian's return to Australia in the early 1970s reconfirmed her love of nature. She appreciates the structure & architecture in nature and likens the layering & description of motif to drawing. I was interested to learn that Marian relates her approach to the two-dimensional fields of photography & drawing. She doesn't construct forms, but "uses existing forms and works in a much more graphic & two-dimensional way". -Marian Hosking   Once created of course, jewellery has the additional aspect of movement on the body itself.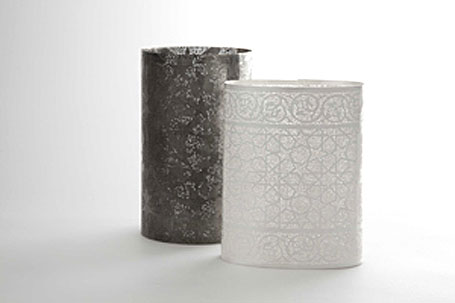 "As a practitioner and educator, Hosking's influence has been far-reaching." -Object Gallery   She co-founded Workshop 3000 in 1981 with the intention of creating a shared studio space to maintain the comraderie of the university outside of the university walls. At this time, she was making jewellery that challenged the idea of precious and many audience members were surpised to learn that she had made protest badges from silver. Since then, Marian has exhibited her work in many group and solo exhibitions, both in Australia and internationally. She has taught at both RMIT and Monash Univeristy, where she is currently the Head of Metal & Jewellery. Marian considers teaching a very important part of what she does & finds education a little addictive. She is currently undertaking a PhD.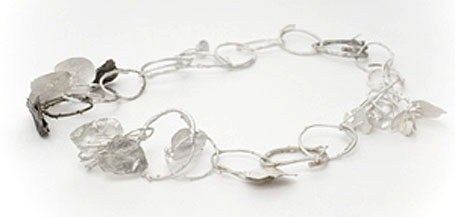 Marian is represented in Australia by Gallery Funaki, which was established by internationally recognised maker, Mari Funaki in 1995. Marian considers that "Gallery Funaki has transformed contemporary jewellery in Australia". It is a venue with an international audience, exhibiting works by international artists. It has shifted the way in which jewellery is seen in this country and people are now much more discerning.
The focus piece of this particular exhibition is the "Tall Tree Project", an epic & sculptural work designed with the unique Object Gallery space in mind. The work commemorates a giant tree recently discovered in the Gippsland area.
In an interesting inversion of the jewellery making process, the tree is not being used as a motif. Instead, the jewellery has been made to fit the tree, in a scale we don't normally associate with this art form. While this work draws our attention to what we've already lost in our natural environment, it demonstrates a sensibility to nature rather than a grand statement - an approach displayed throughout the work on exhibition.
Marian has recently been working with Trinh Vu at Monash University. Trinh's current multimedia projects focus on the use of 3D computer graphic technology to experiment with different methods of generating synthetic images. Marian has begun to experiment with using computer based techniques to create her designs. However, one significant obstacle at this point is that silver can't be laser cut. When asked why she doesn't use aluminium, Marion expresses her environmental concerns regarding the extraction of bauxite. She has been tempted by pure tin & would pursue this idea if she could source it in sheet form. However, tin is such a soft metal that it tends to disappear into the rollers if rolled too thin. It will certainly be interesting to see the work Marian produces next, and if the influence of new media is evident in the final jewellery & object pieces.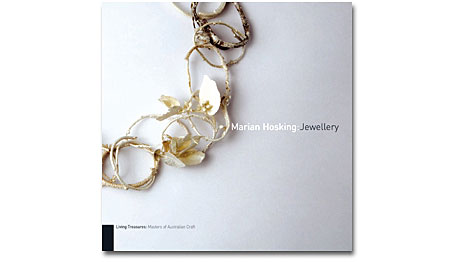 If you live in Sydney, make sure you visit this wonderful exhibition! The work is intricate and beautiful & admission is free. I thoroughly enjoyed the artist's talk and was so inspired by the work on display. "Marian Hosking: Jewellery" is on at Object Gallery from 10.11.2007 to 13.1.2008. (St Margarets 417 Bourke Street, Surry Hills NSW 2010. T. 02 9361 4511) The accompanying 120 page monograph is available from the gallery for AUD $49.95. If you won't be able to make it, but would like one of the flyers for your sketchbook/journal, email me your address & I'll send you one by mail. If you do see the exhibition, leave me a comment with your thoughts! I'd love to hear your responses. You can find Marian Hosking's web site at www.marianhosking.com.au