indie art & design blog
eclipse by bilingual
Friday, June 24, 2011 | by Carolyn Price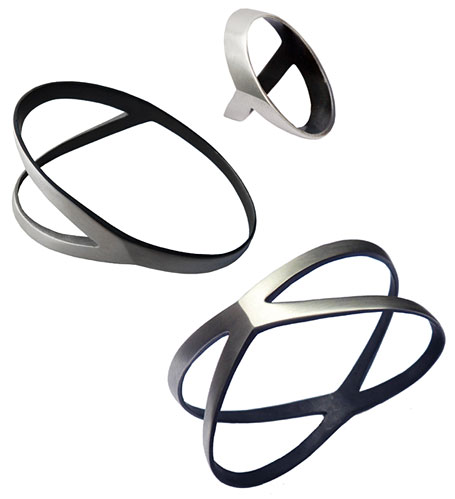 Brand new from bilingual is "Eclipse" - a collection inspired by the natural phenomenon, and beautifully crafted into a series of sterling silver rings, bangles and earrings.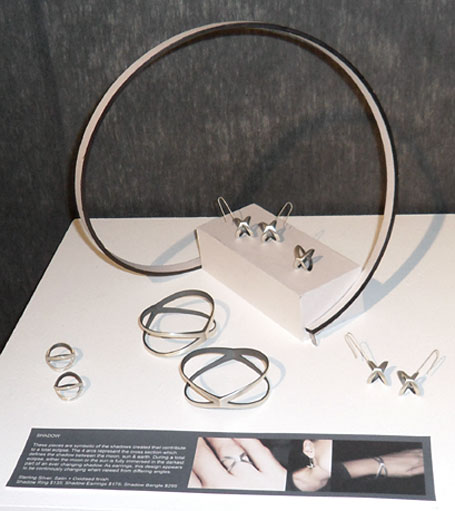 With each new collection, Sydney designer Marta Niegowska presents her ideas in silver lines which are deceptive in their simple appearance. Each piece has a beautiful form and sense of balance, and as a collection, they explore concepts which relate to the way in which objects and materials are perceived - whether it be the hybrid nature of design for the body, the sense of place an object carries with it (eg. "Stopover") or the how the properties of light influence our perception of the surrounds (eg. "Eclipse").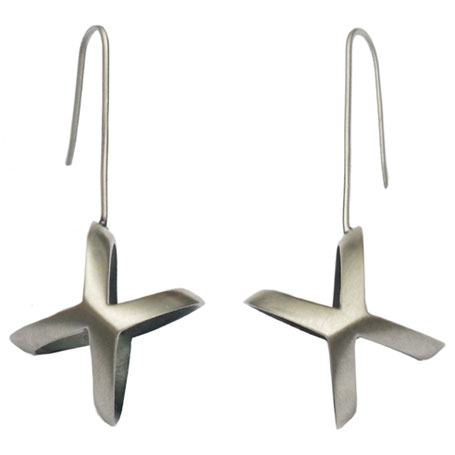 The three key elements of the Eclipse collection are
"Shadow", "Orbit" and "Ratio", and each sculptured piece consists of a series of arcs divided by two distinct peaks to signify the anticipation of the relatively rare lunar or solar total eclipse. Each element has been applied to earrings, bangles and rings. Like the fast-changing spectacle of an eclipse, the jewellery pieces suggest different interpretations of their concepts at different angles of viewing, or as they move with the body of the wearer. This element of Marta's designs can be appreciated when comparing the individual jewellery images with the plinth arrangements at the recent launch (at Gaffa in Sydney).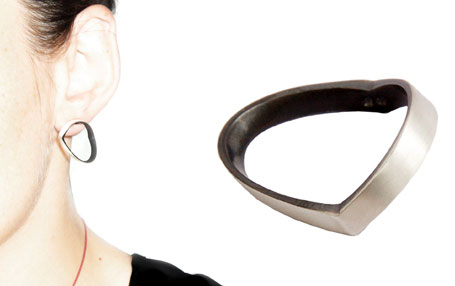 Surface texture also plays a role in exploring the theme. Marta explains, "With the Eclipse range, we have tried to encapsulate the idea of contrast by use of a dual finish." Her choice of satin silver combined with gunmetal oxidised silver give these creations a simple yet unique aesthetic.
In addition to the galactic launch of "Eclipse", we'd also like to let you know that bilingual are currently in annual sale mode. Take this opportunity to save 20% on selected pieces until July 8, 2011! To browse their collections, visit www.bilingual.com.au.
By the way, if you have a favourite from the new range, do tell! I think my choice is Orbit...