indie art & design blog
ruck rover launch
Friday, February 06, 2009 | by Carolyn Price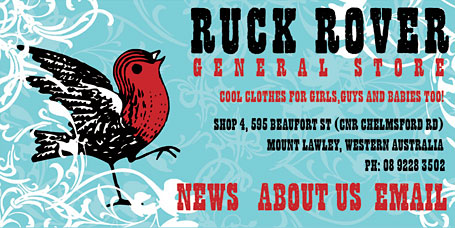 I hope you all had a wonderful break over the holidays! We took some time off over Christmas followed by a camping holiday at Depot Beach (near Bateman's Bay, NSW). As you can imagine, we've returned feeling much refreshed and a little over-excited once again about all things indie...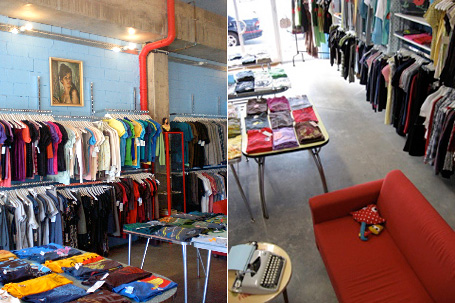 Guess who has launched a shiny new online store? The well-known & much loved Ruck Rover General Store! Ruck Rover began in 2006 when sisters Claire & Isabelle decided it was time to work for themselves doing what they wanted, playing any music they liked and buying everything they loved.
Well.. they've spent the last two years selling all those things they love, supporting small, independent designers from Australia and all over the world, and making quite a name for themselves in the process.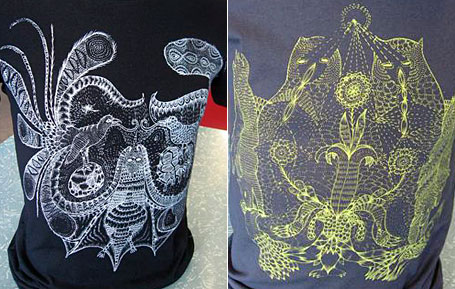 Ruck Rover General Store has offered the folk of Perth a truly unique shopping experience, and now they've made it a whole lot easier for the rest of us to join in... and look at what I found! The illustrations of Melbourne's Dylan Martorell are incredible, and featured on the Outskirts t-shirts pictured above and below.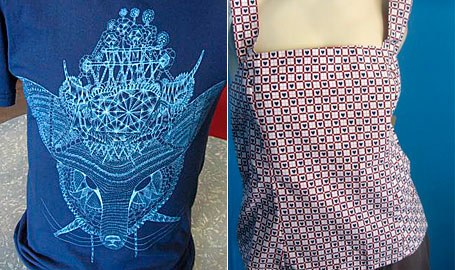 My pick of the girls' fashion is the Ruck Rover summer lovin' top (above right), which just happens to be an absolute steal at the moment - reduced from AUD $88 to only $20! Plenty of love there...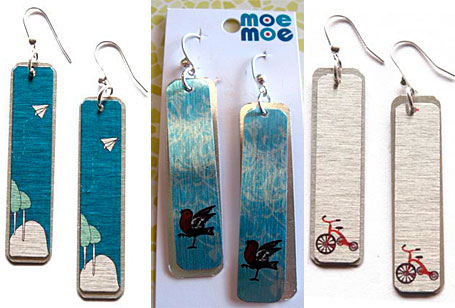 Moe Moe earrings are always a favourite, and if you're wondering about those birdies - YES, they are the Ruck Rover signature chirpers.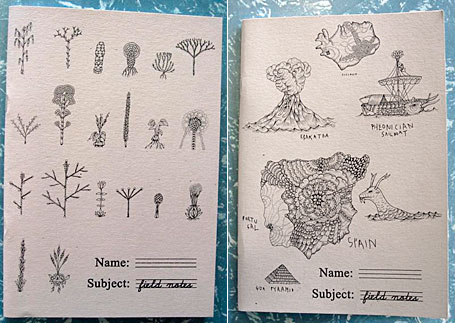 More Dylan Martorell illustrations on these Sunday Morning exercise books containing graph paper pages. I really want some of these for myself, and at AUD $15, they definitely won't break the budget.
Pop over to www.ruckrover.com.au & choose your own favourites from Ruck Rover's selection of womens, mens & babies fashion and accessories, stationery and homewares. Or if you live in Perth, drop by in person to
Shop 4, 595 Beaufort St, Mt Lawley, WA, 6050.
Phone: (08) 9228 3502.