indie art & design blog
b.sirius giveaway... + Christmas discount for all!
Monday, December 09, 2013 | by Carolyn Price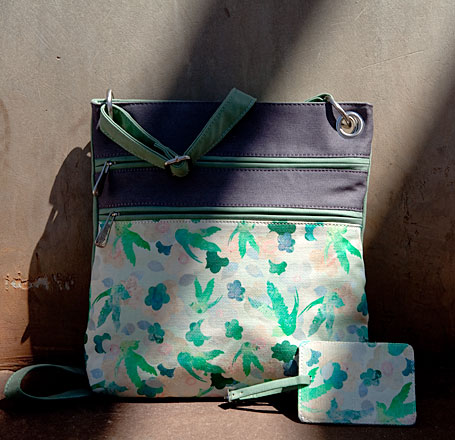 Our absolute favourite from this season's b.sirius collection is the Melbourne Bag in Summer Sky - and we have one to GIVE AWAY! Oh, and a matching Fly Away Luggage Tag too!! Simply COMMENT on this blog post to enter. Perhaps tell us which is your favourite style this season? Summer Sky, Picasso, Wishing Tree or Zambezi?
Since we're feeling festive, we also want to offer you 10% off our entire b.sirius range! No code necessary - just 10% off many, many wonderful bags, wallets and accessories - until the end of December 2013.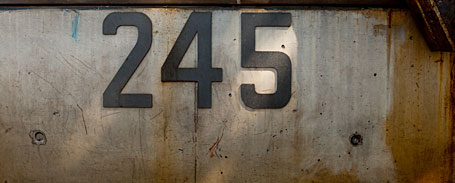 We were thrilled to see the addition of the new Melbourne Bag with its understated style; effortless horizontal stripe trim; a shape that really shows off each colour way (the contrast between solid colour and print, and of course, the print itself). It also boasts multiple slim-line pockets and what we think are the perfect dimensions - a size which is comfortable to wear but large enough to stuff in your A4 notes and plenty more. (It's a long time since I've been a student, but I'm always writing notes and sketching ideas on the backs of invoices etc!)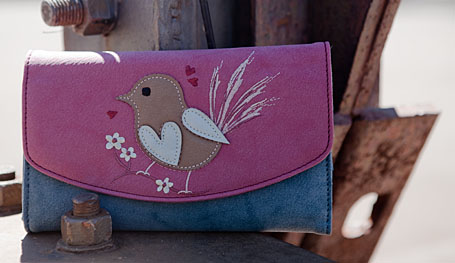 To match the 'city' theme of the new Melbourne Bag, we chose some of our favourite styles from this season's collection and photographed them in an urban setting. Above is the lovely 3 Fold Wallet in Picasso. Hope you love the photos (as well as the bags)!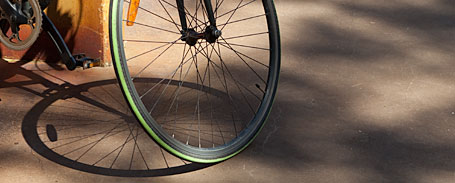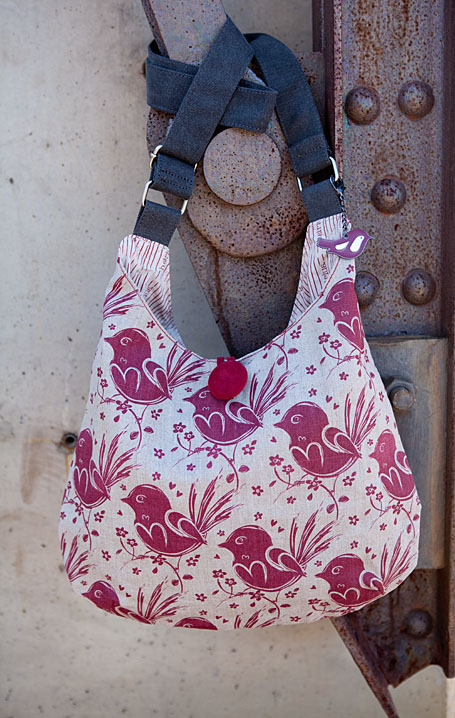 The Tied Up Bag is a perennial favourite. The 'no fuss styling' and generous size mean you can access everything with ease, throw it over your shoulder as you run out the door, and show off your favourite print as you do! The Tied Up Bag is shown here in Picasso.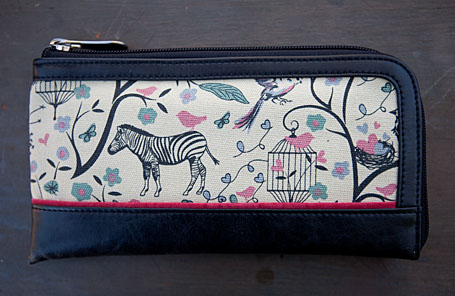 The Zip Up Wallet is one style I use literally every day - practical, perfect for me. We love how this style frames the Zambezi print so beautifully.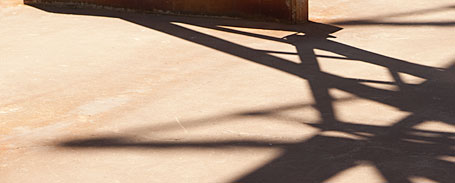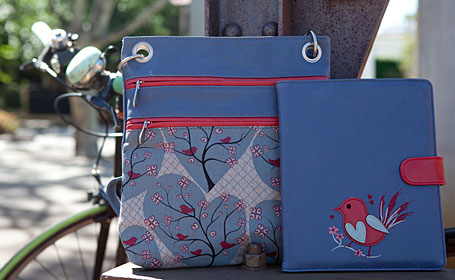 The combination pictured above is a real winner. The Melbourne Bag in Wishing Tree and the iPad Lover to match. The iPad Lover will surely be on many a Christmas wish list! Click here to view all our b.sirius bags and accessories, and make sure to COMMENT on this post for your chance to win the Melbourne Bag and Fly Away Tag in the gorgeous Summer Sky. We'll announce the winner on Wednesday January 15th. We know you'll adore them as much as we do! Oh, and remember, all b.sirius bags and accessories are 10% off until the end of 2013!