indie art & design blog
beautiful new bags + glasses case giveaway!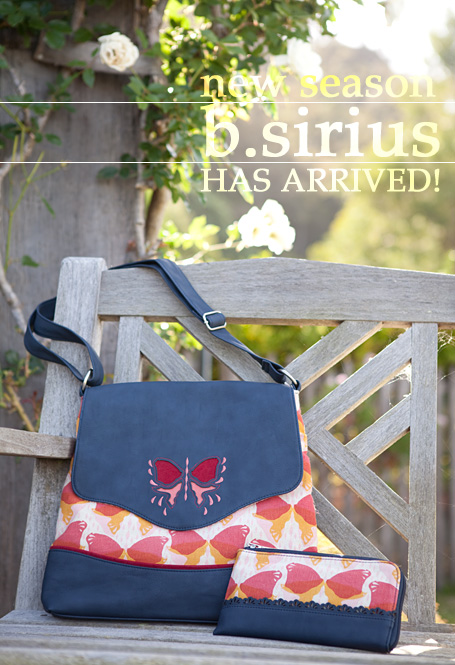 With bags both sweet and stylish, b.sirius have captured the high spirits of the season and released them back into the wilds of the city with a gorgeous new collection - just in time for Christmas! Four fabric prints with new bird and floral motifs form the basis for the Spring|Summer 2013 range which features delicate cut-out and stitched detailing throughout.

Borders of lace-like detail and signature appliques (as well as clever hidden pockets and storage) have been added to the pretty line-up of very practical bags - ranging from versatile clutches, satchels, wallets and totes, to the new iPad clutch (brilliant!) and glasses cases which make an ideal Christmas gift (for a friend, or perhaps a gift-to-self!)...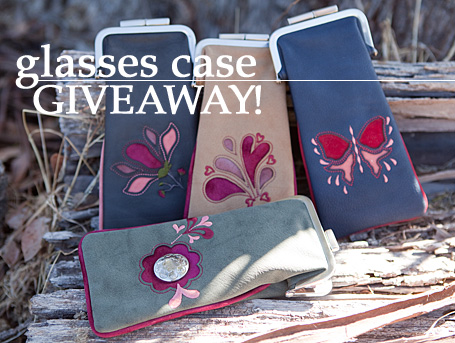 The lovely girls at b.sirius (www.bsirius.com) have also given us four of their brand new GLASSES CASES (valued at AUD $45 each) to giveaway to our readers! We have one in each of this season's prints - as shown from left to right: Magnolia, Tree of Life, Butterfly and Immerse lying in front. For your chance to win, simply leave a comment on this post telling us which design is your favourite! It couldn't be easier... Entries will be divided into four groups based on your preferred design, and a winner from each group will be drawn on Monday 10th December, 2012.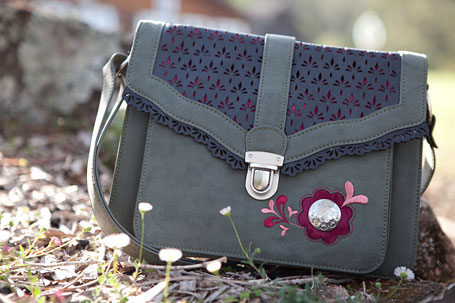 Pictured at top are two pieces featuring the 'Butterfly' design - the Butterfly Tote (AUD $155) and Butterfly Zip Up Wallet (AUD $84). We love the contrast between the dark grey/blue faux leather and the high key fabric print, with its overlaying reds and yellows.

Above is the perfectly compact and clever Satchel in this season's 'Immerse' (AUD $155), while below is the sweetest little ruffled Café Clutch in 'Tree of Life' (AUD $88).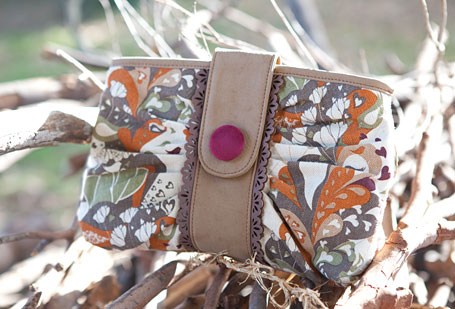 Below is the essential Button Clutch design featuring this season's 'Magnolia' fabric print (AUD $99). The gentle curves of the top flap are echoed in the lace-like cut-out border detail - so pretty!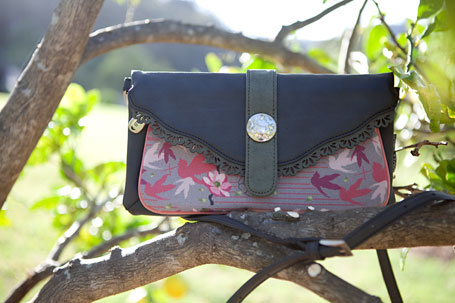 To view all the new designs now in stock, visit our online store... and don't forget to enter our b.sirius GIVEAWAY by commenting below with your choice of this season's glasses case styles (Magnolia, Immerse, Tree of Life or Butterfly)!
Monday, November 12, 2012.