indie art & design blog
alice potter
Monday, February 06, 2012 | by Carolyn Price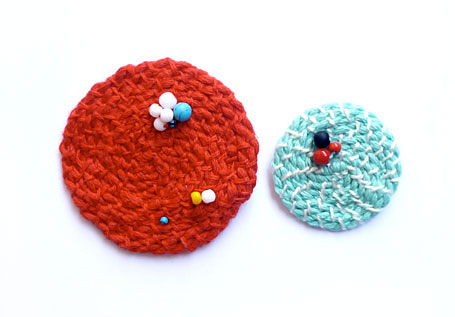 Alice Potter's works are bold, colourful and ultimately an extension of her personality. They explore colour, contrast, form and texture - creating playful pieces that are both functional accessories and unique works of art. It's this combination that leads Alice to define herself as an art jeweller, opposed to an artist or a jeweller.
Alice is based in Adelaide, and her work is regularly exhibited in galleries and studios around the country. Most recently, her designs were included in group Christmas shows at Zu Designs gallery in Adelaide and Studio 2017 in Sydney.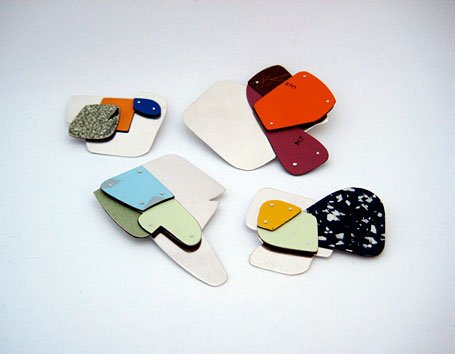 Alice's recent works explore colour and composition. As a synesthete, she experiments with the relationships between colour, emotion and expression. This is also an extension of her current honors studies which focus on the relationship of colours.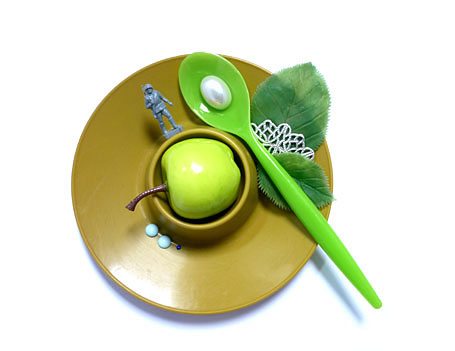 Evident in many of her works is Alice's background in graphic design. The influence of her previous studies can be seen particularly in her earlier works which focused on layering, and resulted in relatively flat, almost two dimensional pieces. Since then, Alice's works have evolved, and she now creates more three dimensional pieces.
"Having studied design, moving away from a flat was a challenge, I had to forget what I'd learnt and build a form" ~ Alice Potter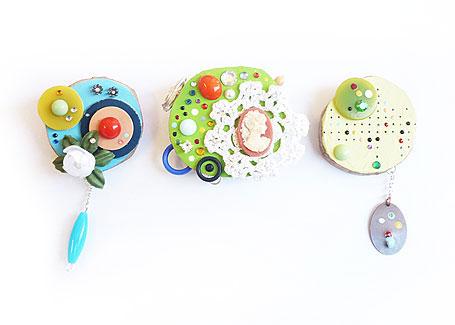 Alice creates her works from the basis of 'making do'; to use materials recycled from other projects, off-cuts or found items. She also attended a textiles workshop in which she learnt to coil and produce string.
This is a skill she now uses quite frequently. Not only is each piece delicately hand made, but where possible, Alice's textiles and string are also hand wound, creating a very personal work which cannot be replicated.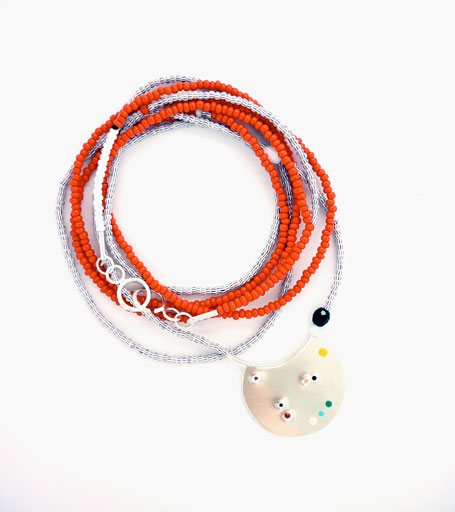 For more information on Alice Potter visit www.alicepotter.com to see the little things in life that inspire her beautiful works!