indie art & design blog
yradier giveaway for june!
Thursday, June 12, 2008 | by Carolyn Price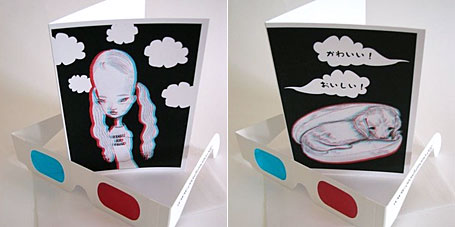 This month, we're thrilled to be offering up some fabulous finds from the new Yradier online store! Paloma Cole, who launched Yradier earlier this year, has chosen three very different products from Australian designers for one lucky indie to win. These are:
an innocentgirl 3D gift card - WITH 3D GLASSES!!
(I'm such a sucker for anything 3D - I still have 3D molecular science posters from World Expo '88!)
a pair of Trove Designs red cup studs
and a handmade wooden photography brooch by Jen Hall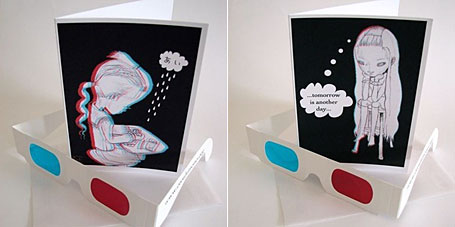 Paloma Cole is a photography student at the Queensland College of Art and is surrounded by amazing artists on a daily basis! She launched the Yradier online store with the aim of featuring original artworks by emerging Brisbane artists. She also stocks jewellery, homewares and stationery by small Australian designers, and a small selection of quirky, hard to find goods from overseas... and GUESS WHAT? From now until the end of June, indie art & design readers can save 10% on purchases at Yradier! Simply enter the top secret discount code: indieness on the checkout page. Thank you Paloma!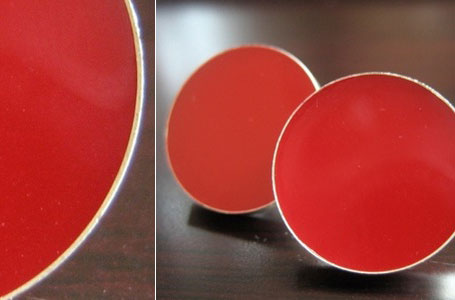 The store itself is slick & sleek! The photos are a treat & you can go straight to Australian products, or to the Brooch section (a Yradier specialty) to find some truly unique items. You'll also find original artworks including some intense acrylic paintings by Luke Kidd, as well as photographic prints by Paloma herself.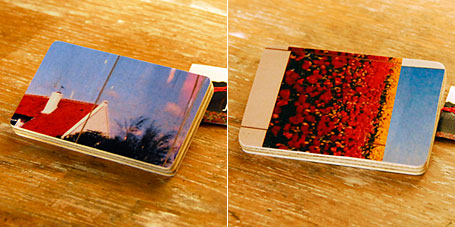 I was rather intrigued by the name "Yradier", and Paloma explained that it is actually the name of the composer who wrote the song 'La Paloma' - AND she also likes the way it looks when written! (By the way, it is pronounced 'irre-dear'.)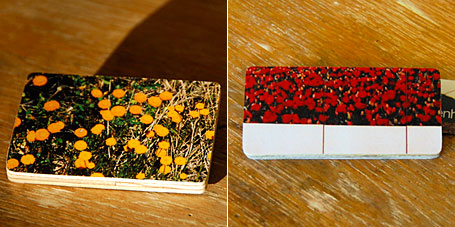 To enter the draw, all you need to do is suggest an Australian label/artist/designer you'd like to see stocked on Yradier's virtual shelves! Just comment on this post with your suggestion. (A one-word answer is enough, though if you know of a web site for your suggested label, please include it so we can all take a peek!) Entries close on June 30, 2008 and we'll draw a name at random & annouce the winner in the following week. (Oh, and make sure to visit http://yradier.bigcartel.com to check that your suggestion isn't already in the lineup!) I'm looking forward to hearing your ideas...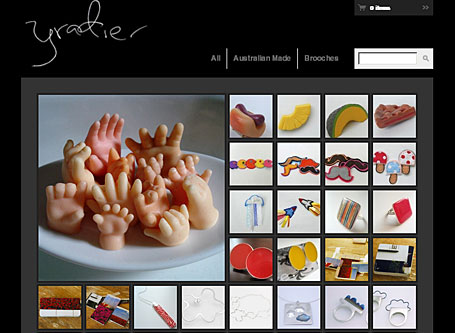 Leave a comment - we'd love to hear from you!