indie art & design blog
now showing: time recalled by artist jo davenport
Thursday, February 20, 2014 | by Carolyn Price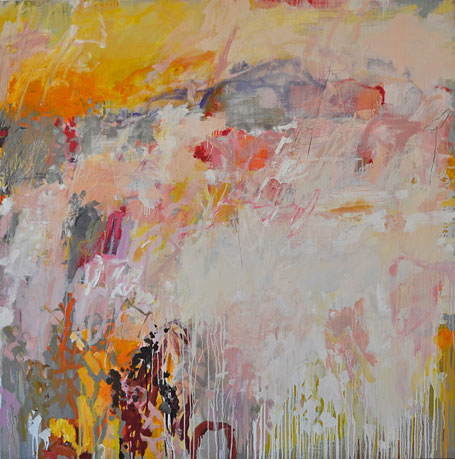 Jo Davenport's abstract oil paintings depict the landscape; a moment experienced in the landscape rather than a scene studied and recorded. What she captures is fleeting, and her images have almost a sense of urgency. They take me to that moment when you hold your breath, in awe of a realisation which will quickly fade into a memory you will soon struggle to articulate. Something that when retold, might seem mundane - you can describe it but you can't quite remember why it was so compelling.

Jo's gestural paintings grasp at those instants and keep them still long enough for her audience to reflect upon their own experiences and the way in which they personally identify with the landscape. The energy of brushwork and the vibration of high key colours threaten to tear the moment out of view; to have it move once again with the relentless forward momentum of time. For now though, while it remains captured on canvas, we can breathe out. By taking it in at our own pace, we can extend and intensify the emotional charge.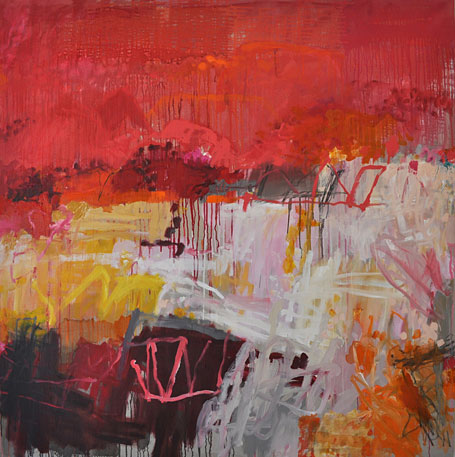 In 2012, Jo held her first highly sucessful solo show, Remembered Landscape, at Flinders Lane Gallery. 2013 saw her follow on with Remembered at Sydney's Arthouse Gallery. This year, her new work is on display at Flinders Lane Gallery with Time Recalled. The exhibition is currently showing and will continue until 8 March, 2014. Works can be viewed online here.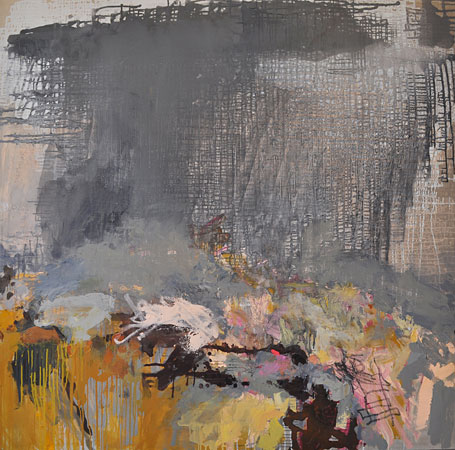 Jo describes her work: 'In approaching landscape as a subject...my paintings hope to capture landscape in the spontaneous instance when the past is almost gone, and the future is just starting to appear. The result is an impulsive act of colour and mark-making that brings the transient experience into view.'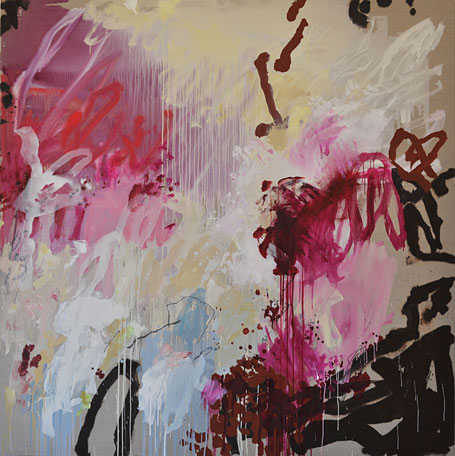 Throughout Time Recalled, we are reminded that the sunlight is constantly changing. A small shift in time, or in the weather, or in the landscape itself causes the light to reflect in an almost infinite number of ways. Even on an overcast day, we are treated to abstract shapes of negative space as we look up through the trees into the glare of the sky. The intimacy of witnessing all of these details and how they interact to create your experience is a joy in itself. Jo's paintings communicate the wonder of such moments beautifully.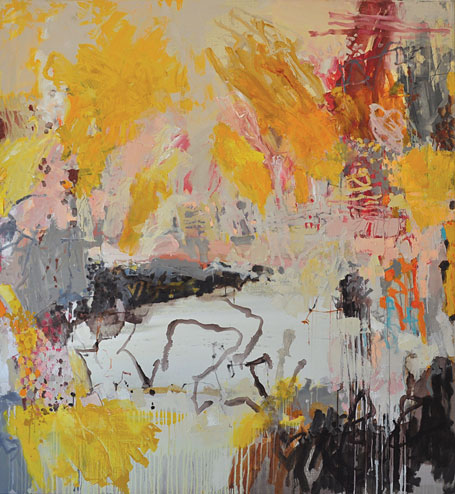 Jo Davenport is represented by Flinders Lane Gallery in Melbourne, and Arthouse Gallery in Sydney. You can learn more about her work at www.jodavenport.com.au.