indie art & design blog
wooden heart
Thursday, May 01, 2008 | by Carolyn Price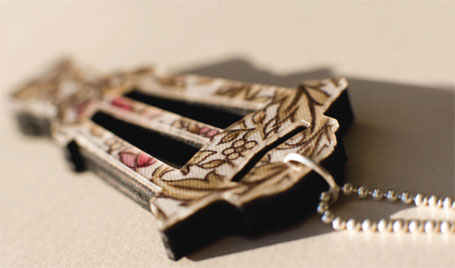 As I listen to that haunting Portishead track, I'm admiring a range of brooches & pendants that also possess a wooden heart. These beautifully crafted jewellery pieces are made by Shonah Tomkins, a Melbourne designer who works with fabric, resin & wood. Her designs are stocked in boutiques around Australia, and a few weeks ago, the Shonah Jewellery Design web site was launched!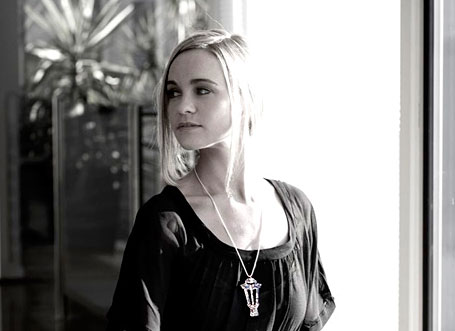 All of Shonah's designs feature her original screen printed fabrics or vintage & patchwork fabrics which are mounted on Tasmanian Oak. You can choose a rectangular shaped pendant to highlight the fabric patterns (including various prints from "Baroque Wallpaper", "Oriental" and "Arts & Craft Movement"), or go for gorgeous animal/object shapes including "Indigo Bunting Bird", "Giraffe", "Alpaca" & "Lantern". These are availble in the Arts & Craft Movement fabric options. I adore the Lantern design - the shape is so striking, especially when worn over a dark top... Pictured in both of the images above, it is available as a brooch for AUD $45 or pendant for AUD $77.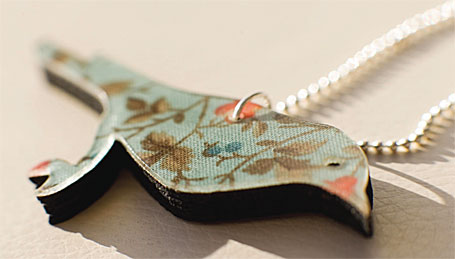 Shonah has a flare for textiles, and combined her skills with her passion for unique jewellery to launch her label in 2006. Her pieces begin life in the hands of her father, who hand crafts pieces of Tasmanian oak in a quaint country town. For her new range, Shonah then combines pieces with resin & fabric, and has them laser cut into the quirky animal & object shapes such as the "Indigo Bunting Bird" pictured above (brooch AUD $45, pendant AUD $77).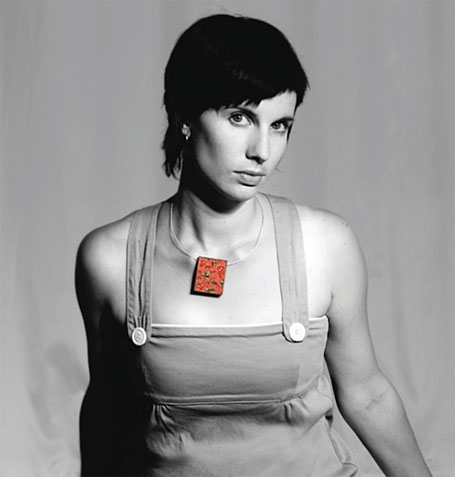 The Rectangle pendants and brooches are simple & stunning. I particularly like the red/cream design from the Baroque Wallpaper series, pictured below (brooch AUD $35, pendant AUD $55). For more info & fabric options, beautiful photos, or to place an order, visit the brand new Shonah Jewellery Design web site, or check out one of the following stockists:
VIC: Love It (Melbourne City), Luft (North Fitzroy), Body (St Kilda East), Dollhouse (St Kilda), Emia (Sorrento), Kundalini Rising (Fitzroy), Prato (Echuca), Lustre (Ballarat), Manque Design (Westgarth), Queen Clothing (Collingwood & Windsor), Souk Lifestyle (Northcote & Armadale), Sentient Being (Eltham), I dream a Highway (Northcote), Nicola (Armadale), Cactus Jam (Melbourne City, Hawthorn, Port Melbourne)
NSW: Morrison (Sydney)
QLD: D'Pinga (Noosa)
WA: Morrison Fremantle & Claremont
TAS: Lustre (Hobart & Launceston), Inside Home and Gifts (Hobart)
ONLINE: Georgie Love