indie art & design blog
now showing: far fetched
Friday, March 14, 2014 | by Josh Eagle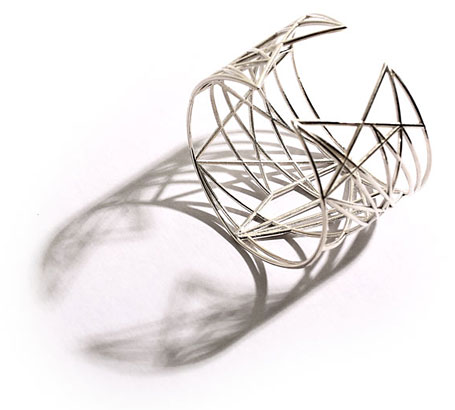 Currently showing at
St. Thomas Studio
is
Far Fetched
, a collaborative exhibition by Gold Coast designers Laura Strange and Sarah Huston. Their accessories have a sleek, contemporary aesthetic. While the viewer may be seduced by smooth curves and carefully balanced geometric elements, each finished piece in fact represents the artists' exploration of modern fabrication techniques. Laura and Sarah have combined techniques such as 3D printing in precious metals and plastics, and laser cutting in acrylics and wood, and have explored their use in unison and combined with traditional making techniques. This approach allowed the designers to create new and unique designs that may not have been possible using traditional methods alone.
Through photography, prints and prototypes, the exhibition is also a vibrant documentation of the processes involved.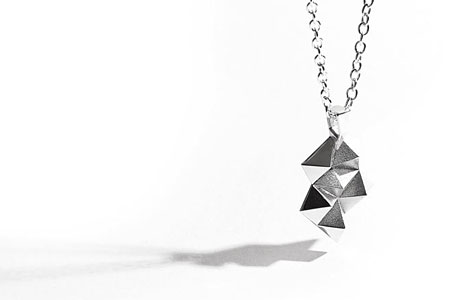 Each accessory on display has been designed thoughtfully. Laura and Sarah have resisted the temptation to overuse the processes they are exploring. Small details and clever use of negative space create intrigue, and invite the viewer to take a closer look at the form and its construction.
Prototypes were produced as part of the design process to ensure that the unique pieces were perfect before the final product was made. These were printed from plastic through
Gold Coast Tech Space
and
Shapeways
. The designers worked with
Online Laser Cutting
to produce not only pieces for the show from wood and acrylics, but also the exhibition display.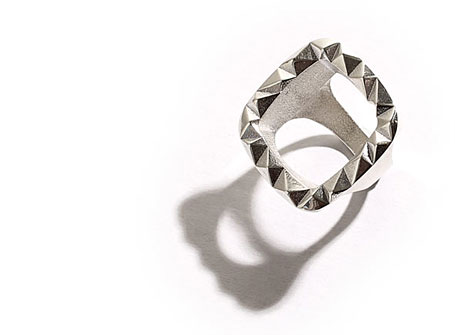 Sarah Huston and Laura Strange have both studied design in Queensland. Sarah is currently working primarily in the fashion industry, with recent work including accessories design, illustration and graphic design for labels such as Afends and Vanguard. She likes to experiment with new techniques and create pieces out of unlikely materials.
Laura Strange is a graphic designer based between Brisbane and the Gold Coast. She currently works at digital agency, Klyp and also designs unique accessories under the label Strange Stranger. After exhibiting in numerous group shows Laura is excited to collaborate with a like-minded designer to create a strong body of work focused on the techniques she has been using in her practice.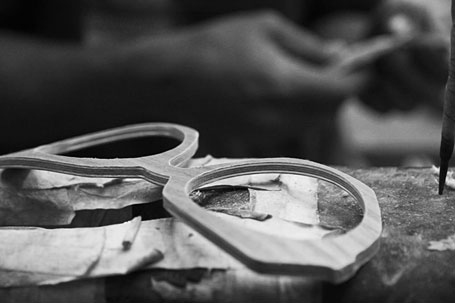 Laura and Sarah also collaborated with
Fritz Frames
to create a one off pair of sunglasses for Far Fetched by combining his unique technique with 3D printed details. The method Fritz uses to create each handcrafted frame originates from the traditions of wooden yacht building. He is a craftsman as well as designer, and his ever-evolving process brings a new perspective to the project.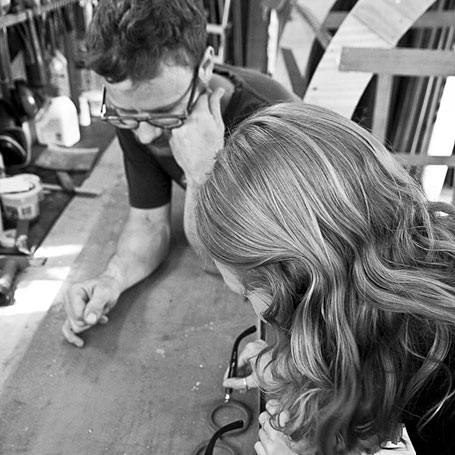 Far Fetched continues at
St. Thomas Studio
until March 11, 2014. You can view more of the designers' work on their web sites: Laura Strange's
Strange Stranger
, and Sarah Huston's coming soon site
www.sarahhuston.com.au
.
St. Thomas Studio
is the Gold Coast's newest hub for creative events. Its opening marked the launch of the Gold Coast Arts District, and the Studio will be adjacent to St Thomas Place - a project currently under development as a place for creatives to live, work and make. St. Thomas Place is an international design collaboration between Miami Architect Ludwig Fontalvo-Abello of Studio LFA and world acclaimed French botanist, Patrick Blanc, whose Vertical Gardens are revolutionising the use of green space in the environment.