indie art & design blog
hope street - tomorrow!
Friday, May 16, 2008 | by Carolyn Price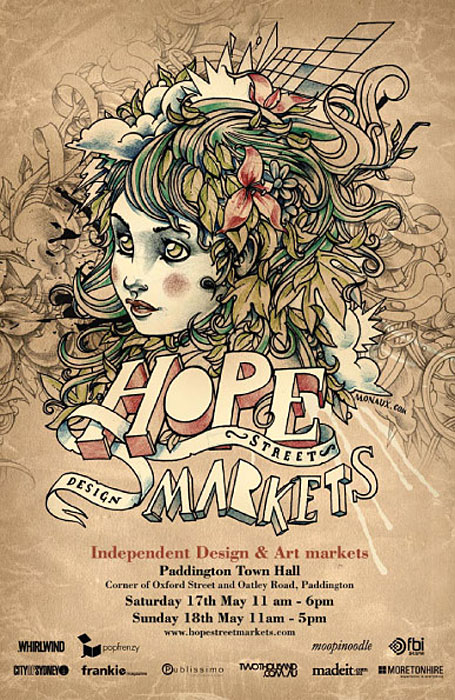 Hope Street Markets is on again tomorrow - in a brand new location at Paddington Town Hall. This wonderful event has gone from strength to strength over the last year or so & has collected a vast array of talent along the way!
Maggie Scardfield of Raspberry Beret creates unique jewellery pieces which each have a story to tell. Her collection of handmade, custom designed jewellery combines vintage & antique findings with semi precious stones, swarovski crystals, oversized chain and freshwater pearls. A few of her designs are pictured above & many more will be on display tomorrow!

Claire Suzy Stannard creates unique, striking jewellery & accessories utilising white bronze, feathers, leather & sterling silver. See more at www.clairesuzystannard.com or visit her stall at tomorrow's markets.