indie art & design blog
six from the fifth
Saturday, November 10, 2007 | by Carolyn Price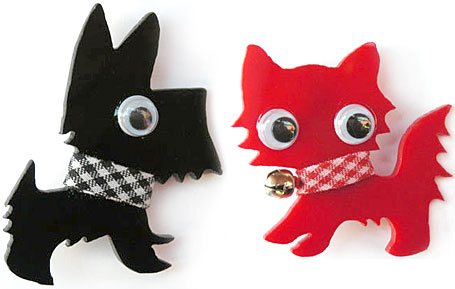 Aren't these little guys sweet? They're from Melbourne label Mistress of the Upper Fifth who designs & makes original & quirky accessories. These two are perspex brooches, with Scotty on the left and Kitty on the right. (AUD $35 each)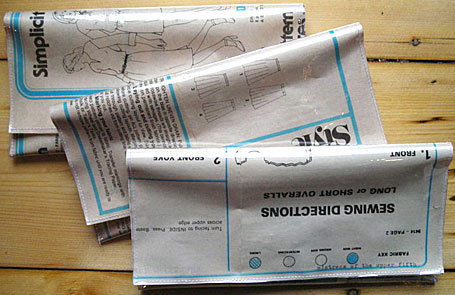 I remember many afternoons spent with my Mum & Nan in department stores (when they still sold haberdashery!) and fabric shops, leafing through pattern books that were almost bigger than I was at the time. Mistress of the Upper Fifth has used those familiar vintage dress patterns to create her range of Dress Pattern Wallets, (AUD $40 each). Each one has it's own unique personality.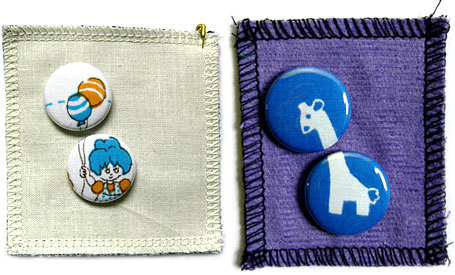 How cute! These twin button sets are designed to be worn as pairs, with half of the image on the first button, and the other half on the second. Pictured above are the Girl with Balloons (left) and Giraffe (right). (AUD $12 each)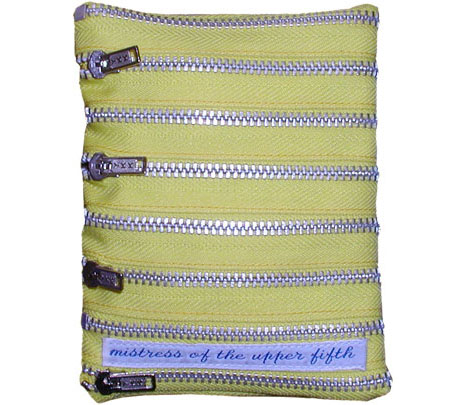 This Zip Wallet (AUD $35) provides the perfect solution to the drama of finding the right shrapnel from the depths of a crowded purse under the pressure of a surly cashier with a queue of impatient customers behind you. This ingenius design allows you to bypass the credit cards & receipts by zipping open at the depth of the coins themselves - or, zip open closer to the top to access a card with ease. Functionality aside, it looks really funky too!
Mistress of the Upper Fifth accessories & brooches can be found at the following stockists:
Online: Georgie Love
VIC: Hunter Gatherer, Hummingbird 60, April May, Kids in Berlin, Pussycat Black, Meet Me at Mikes, I Dream a Highway and A-nom'-a-ly'.