indie art & design blog
back to indie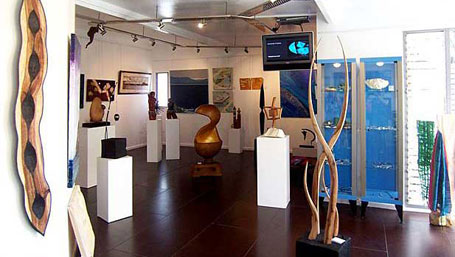 Did you miss me? I've sure missed indie! I was caught by a whirlwind of travel, which paused briefly for a little holiday at Emerald Beach (near Coffs Harbour), then swept me to Melbourne to show off our new Winter tees for Non-Fiction, and finally took a breather with family at Berry for Easter... It's been busy, but there were many highlights including:
Long walks along stunning Moonee Beach
Watching the grey kangaroos on the headland at the end of each day
A visit to Greenstone Studio & Gallery at Emerald Beach - there are only a handful of shops but they include this contemporary art gallery as well as two gorgeous restaurants!
A pub meal in the Dandenong Ranges with the very lovely Sally of Georgie Love - it was so exciting to meet one of my "indie friends" in real life!
Discovering lots of new boutiques & meeting all our new Melbourne stockists - thank you for being so friendly!
Easter fun & games with Fritz Herbert the completely adorable long-haired daschund...
I'm happy to be back home again & have so many wonderful products lined up to share with you all... so stay tuned!
Thursday, March 27, 2008.