indie art & design blog
sweet summer gifts
Monday, January 31, 2011 | by Carolyn Price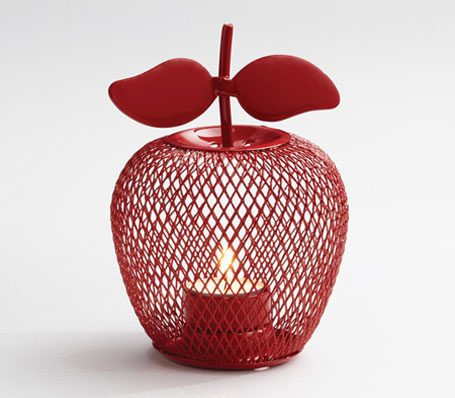 We're back!! We extended our Christmas break for a few weeks to catch up with our four month old, who recently decided to stop sleeping... (Apparently, he doesn't want to miss out on anything!)
I hope everybody loved all the gorgeous Christmas gifts we posted out in November & December - you kept us busy with gift wrapping!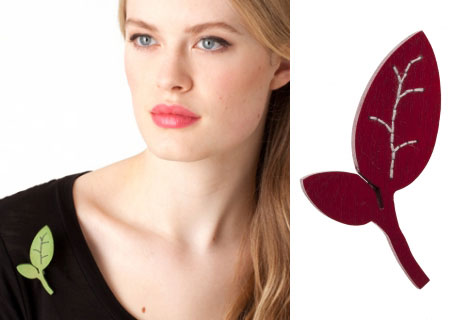 We were also on the receiving end of some great Australian design - including the sweet apple wire tea light lantern pictured at top from Mozi (AUD $14.95) and a gorgeous Wooden Leaf Brooch from Elk (above) which has been hand stitched with white cotton thread "veins" - so pretty! (Mine is in red, AUD $22.)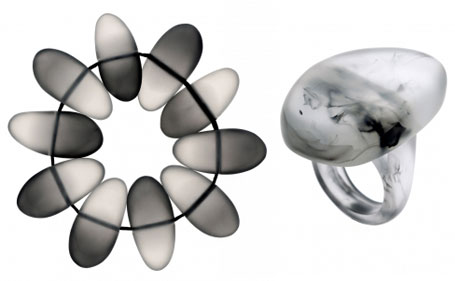 Elk was popular in my gift-giving circle this Christmas... I couldn't resist this Graduated Resin Bracelet for my sister (AUD $35). It looks gorgeous around your wrist, and you can turn the beads to face all the one way, or vary them up and down. These colours go with any outfit too (of which she has MANY)! Love the Smokey Resin Ring in similar colours too... (AUD $22)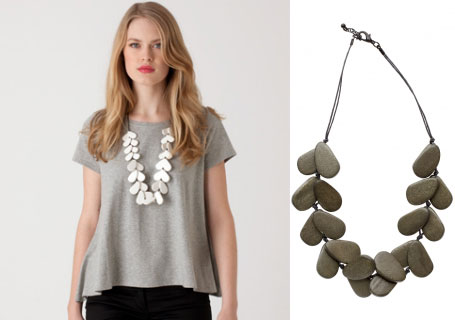 Don't tell her, but I also have an Elk necklace for my Mum's birthday which is in a couple of weeks. I spent a long time choosing between the variations, and in the end I settled on the short Wooden Fan Necklace in white (AUD $30). Hope she loves it as much as I do!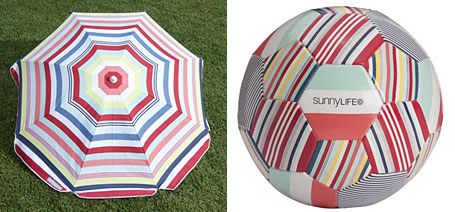 We also dished out some Australian beach designs from Sunny Life - a matching Wategos Beach Umbrella (AUD $79.95) and Wategos Soccer Ball (AUD $29.95) for my sister & her man. (To go with their Sunny Life Wategos Beach Chairs, AUD $59.95 each.) They've had quite a bit of use already with this hot summer weather!