indie art & design blog
progression by emma sher
Monday, March 23, 2009 | by Carolyn Price
Melbourne jewellery designer Emma Sher currently has her work on display at the Charles Smith Gallery in Fitzroy (Melbourne). Emma's first solo exhibition is titled "Progression" and explores her gradual transformation from art & design student into professional jeweller. Each piece is a further refinement of what has been learnt from creating the piece that precedes it.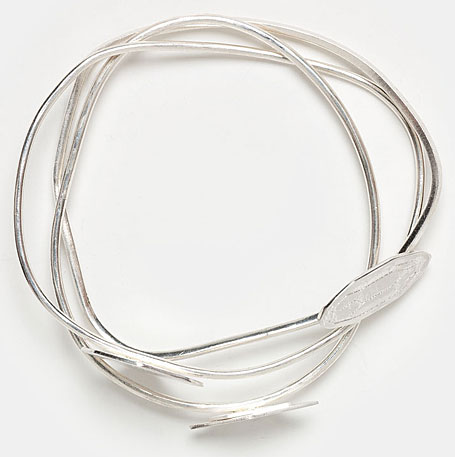 My favourite pieces from this collection use the geometric imagery of the crystal system of gems, along with facetted and flat stones. I love the play between 2D & 3D, and the delicate linework which sits beautifully within sterling silver.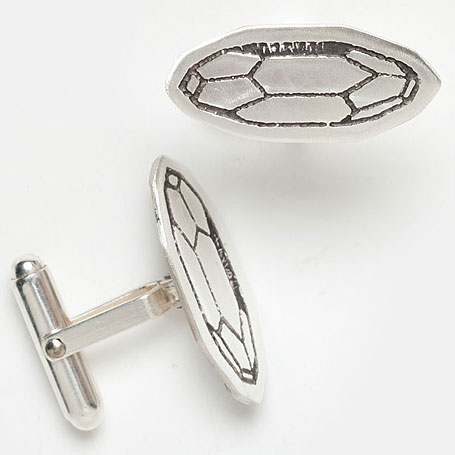 Emma works from her studio in Collingwood (Melbourne), which she shares with three other jewellers. She first began designing jewellery in 2001, and studied Engineering Design (Jewellery) at TAFE before completing a Bachelor of Fine Arts in Gold & Silversmithing at RMIT in Melbourne. She has exhibited work both nationally and internationally and was a finalist in the Kaiserman Jewellery Prize.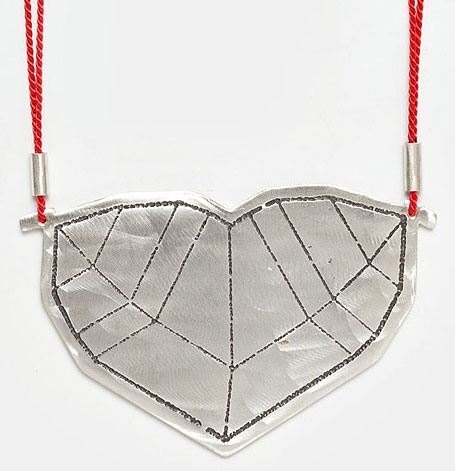 All of Emma's works are handmade - either one-offs or limited edition pieces. If there's something special you have in mind, she can also custom make pieces to order. The silver limited edition works (many of which are pictured here) can be made with either an oxidised or unoxidised finish, and can be created from yellow or white gold. The agate and freshwater pearl pieces are one-of-a-kind, and can be made to order with preferred colours and styles.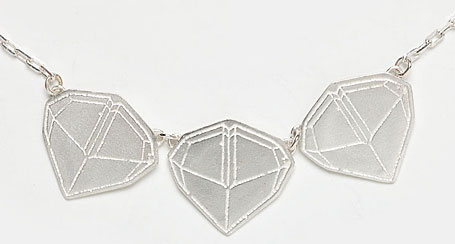 I REALLY love this piece, the "Triple Geometric Necklace". The repeated shape has a wonderful sense of balance. Although each shape is essentially flat, each would appear slightly different to the others depending on the curve of the body and the angle of viewing - like glimpsing different facets of the gem all at the same time.

The studs pictured above have been especially popular at the Progression exhibition. Most are priced under $200 too...
Pictured left to right are:
Ladybug Studs #1 - Sterling silver sapphire, diamond, AUD $160
Ladybug Studs #2 - Sterling silver sapphire, diamond, AUD $180
Ladybug Studs #3 - Sterling silver, sapphires, AUD $200
Rose Stud Earrings - Sterling silver, AUD $100
Rose Stud Earrings - 18ct Yellow gold, AUD $480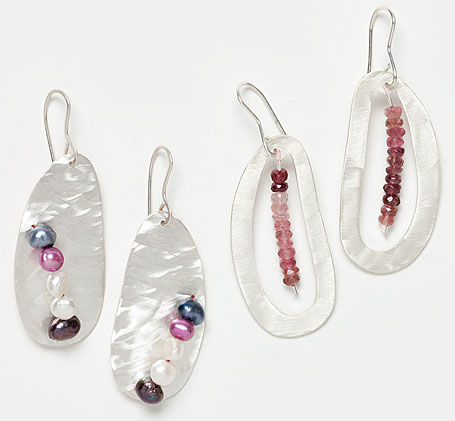 Emma finds inspiration in her collection of organic, man-made, modern & vintage materials and objects. She uses precious and semi-precious stones, pearls, gold and silver as core materials and focusses on how the elements relate to one another. I love the gradients of pink tourmaline!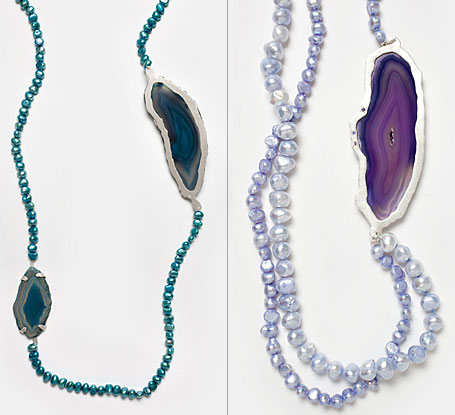 See more of Emma Sher's work at www.emmasherjewellery.com or check out her blog at www.emmasherjewellery.blogspot.com. Emma's jewellery pieces can be ordered online, but please note that all prices listed here are valid for the duration of the exhibition, March 3rd - April 4th, 2009. Please contact Emma with any enquiries.
If you're in Melbourne, get along to the exhibition! Progression continues until April 4, 2009 at Charles Smith Gallery - 65 Smith St, Fitzroy, Melbourne, 3065.