indie art & design blog
feature interview: polli
Sunday, November 22, 2009 | by Carolyn Price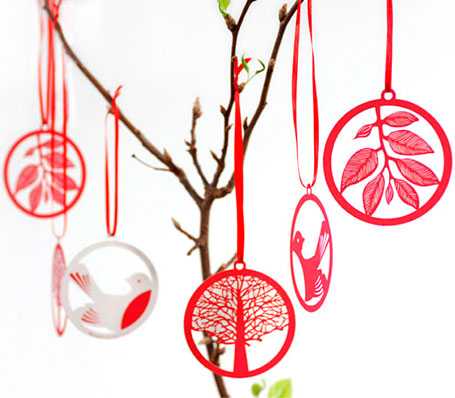 Issue 4 of our favourite Peppermint Magazine has launched, and in it you will find our indie art & design interview with Polli! Read the full length interview below... PLUS GIVEAWAY: Simply leave a comment to enter the draw to WIN a pair of the incredibly beautiful POLLI WOVEN DRAGONFLY EARRINGS pictured below! (The winner will be drawn on Saturday 12th December 2009 so the earrings will make a lovely Christmas present for somebody lucky...)
Tess Lloyd & Maja Rose are the designers behind well-known Sydney label Polli. By fusing product and fashion design, and pairing industrial processes with handmade techniques, they have created a unique style which is both delicate and contemporary. Polli's jewellery and homewares are instantly recognisable, with intricate details and patterns cut from larger geometric shapes. We discover a little more about the world of Polli...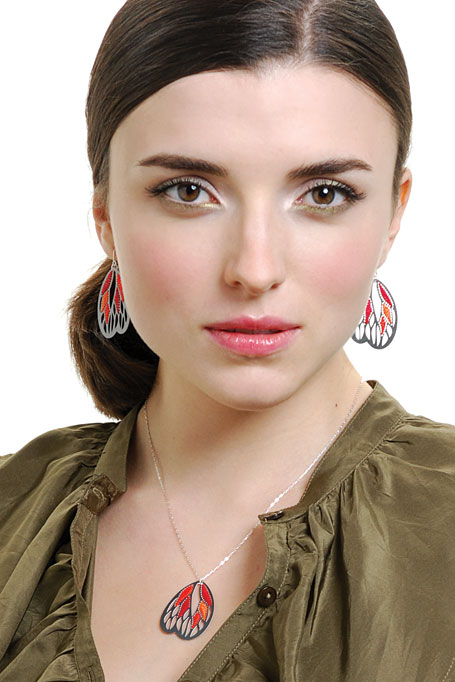 I 1. Where do you find inspiration for your designs? What led you to the gorgeous new hand-stitched woven pieces?
P We find inspiration from our experiences, our local environment and travel to interesting places. For example, the woven range emerged from our desire to add colour and texture to our classic stainless steel pieces. The inspiration is from a family tapestry that has been in designer Maja Rose's family for 3 generations. We like to take inspiration from the things around us and work with them in interesting and new ways; translating experiences into jewellery.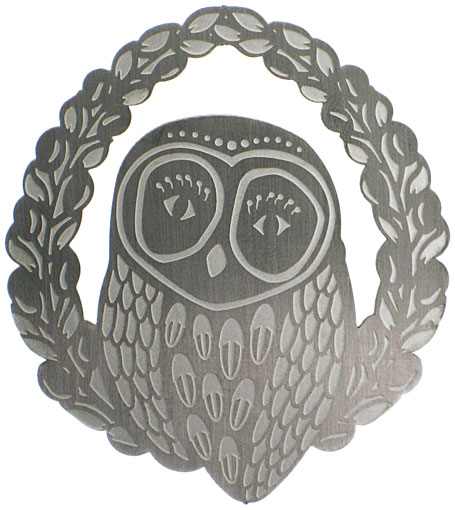 I 2. Did it take a lot of experimentation with materials & manufacturing processes before you settled on the Polli signature style paper-thin stainless steel & aluminium?
P From the beginning we have been interested in using materials and processes more commonly reserved for industrial uses. Aluminum and Stainless Steel seem to fit into this category. We originally started making accessories from a type of plastic – Polypropylene – which is where our name Polli is derived. Our designs were always a fusion of industrial techniques and bespoke finishing.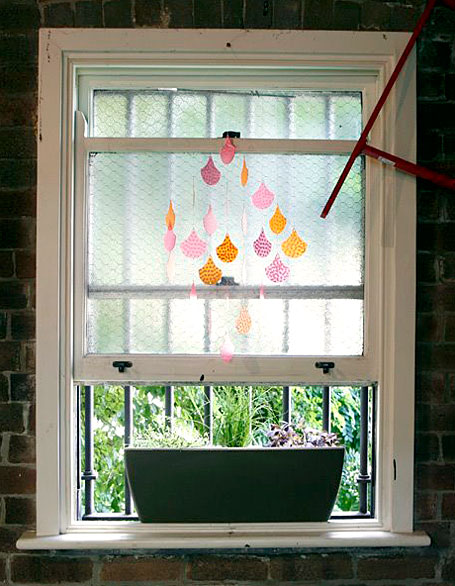 I 3. Polli products are instantly recognisable - did you have a clear vision of your style & brand from the beginning?
P Our design style and business have evolved organically. We would never have thought when we started selling plastic baskets at local markets that our jewellery would later be exported worldwide. That being said we've always had vision for an accessible range of products – both in their design aesthetic and price point. We strive to make classic designs that out live fashion; pieces that the owner can treasure and wear for years. Sustainability speaking good design should never be disposed of and this is important for our ethos.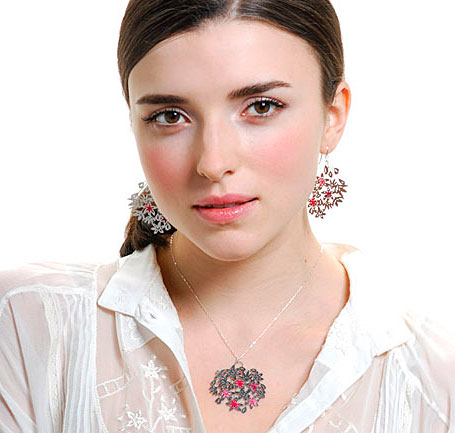 I 4. How did Polli emerge from the ideas of two design students? In the beginning, how did you juggle design, manufacturing, admin, sales & marketing?
P We're very lucky to have a strong partnership with complementary skills. Our different backgrounds gave us exposure to a variety of roles and allowed us to build skills in areas like supplier liaison, graphic design, administration procedures, book keeping and product finishing. In running a small business you need to wear many 'hats' which can be challenging but also keep our daily roles interesting, allowing for a lot of variety.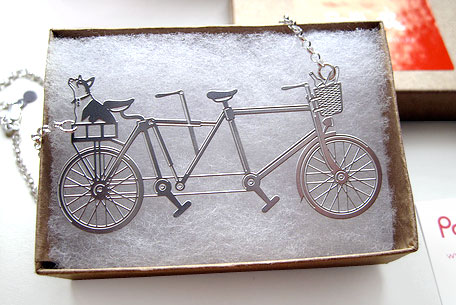 I 5. You've built Polli into the type of business many independent designers dream of... What decisions/approaches helped contribute to your success?
P That's very flattering! We were lucky to be able to reinvest in our business because we had full time employment – this helped us build capital without having to find external funding like bank loans. A strong partnership – commitment to each other and our business is important so we can support and encourage each other. Doing something you love is the best motivator – we like our products, our team and believe in our philosophy.
I 6. Are you sometimes tempted to make something completely different? If/when you have spare time, do you have side-projects on the go?
P We always dabble in new homewares – this is an interest of ours that we'd love to pursue further but our jewellery is still our core business and what we're known best for. Polli was originally a side project from our 'day jobs' but nowadays we don't get much time for any other projects!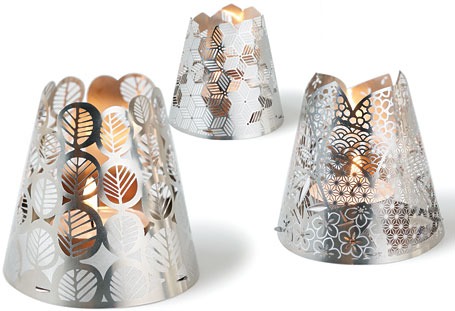 I 7. The tea light shades are so beautiful. Was the shadow play an integral part of the design from the start, or a lovely surprise?
P The tea lights are beautiful! They're like jewellery for your table! Our stainless steel hanging mobiles have always made beautiful shadows so the tea light shades were a natural progression – having a product with its own light source.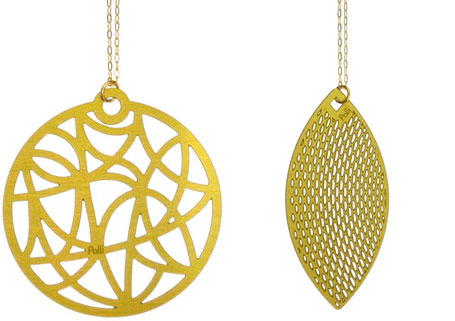 I 8. You both share a passion for sustainable design, and in July, Polli was awarded 100% Low CO2 from the Carbon Reduction Institute. How did you achieve this, and what's next on the carbon neutral to-do list?
P The assessment by the Carbon Reduction Institute (CRI) was quite rigorous! They're a very thorough organisation – we even had to 'weigh' our trash! Our general philosophy is not to create excess waste where possible – for example by collecting production off cuts and reusing them to avoid them ending up as landfill. The CRI helped us to offset any additional emissions that we couldn't eliminate – for example electricity, car and plane travel.
The next step is to become No CO2 and to have products whose lifecycle has been fully assessed and offset. This process is far more in depth but its something we're working towards. We've started by only using 100% recycled packaging made locally and making products which utilise 'reclaimed' materials.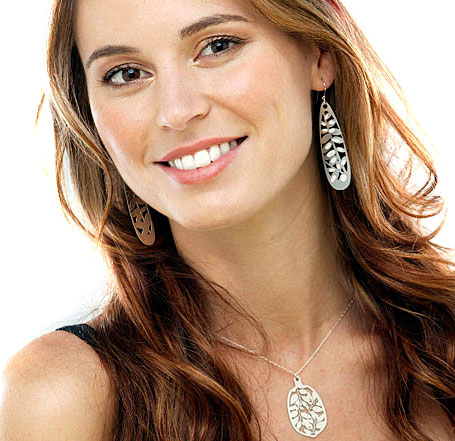 I 9. As Polli has grown, you've had the chance to travel extensively. Which destinations have stood out, and who has surprised & inspired you?
P We love NY – we've been lucky enough to travel there twice a year and it's always a buzz! Europe has been very inspiring – there is a ceramic studio in the Marais in Paris which we'll never forget and a lot of our designs are inspired by personal travel in India. But most of all we love Australia, our studio in Stanmore, our walks around the inner west – it's a beautiful country.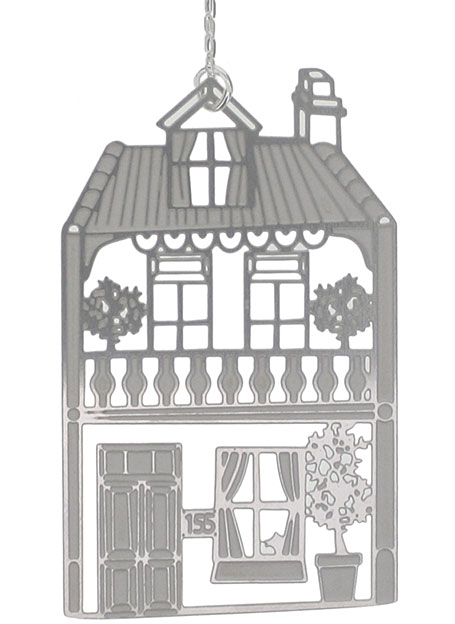 I 10. Now that Polli has an international following, will you continue to manufacture the range exclusively in Australia?
P It's important to us to manufacture in Australia as it helps local industry and reduces the products carbon footprint by eliminating extensive freight and allowing us to control what happens to any production off cuts. For these reasons we hope to always manufacture locally but export globally.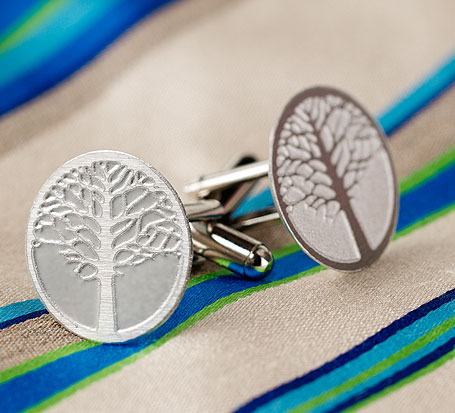 I 11. Do you collaborate on each design or do you work independently around a common theme? With so many exquisite designs, do you each have personal favourites?
P We work together sketching and discussing general themes. Once we've got some rough ideas we sort of swap designs to get a different perspective. Because of this every design has a bit of both of us in it which is great! Our favorites change all the time – but Baskets is one of our very first designs and is still a strong favorite. The new woven are beautiful, it's so refreshing for us to have endless colour combinations to play with.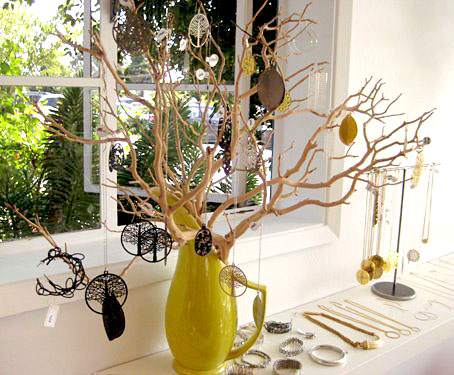 I 12. Where is Polli headed next?
P That's a big question – hopefully some collaborations with other designers, to be No CO2 and export to new markets – we'd love to see Polli sold in Japan!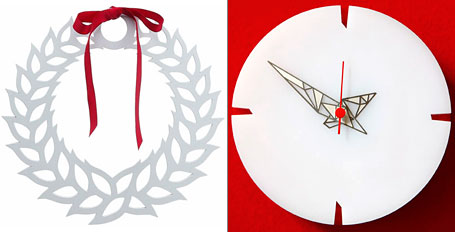 Thank you so much to Tess and Maja - for both the interview and the GIVEAWAY! The Woven Dragonfly designs are my favourites at the moment... wishing I could enter myself! Make sure to enter the draw by commenting on this post before 12.12.2009 - perhaps you can tell us which Polli piece is your favourite?
You can browse all the beautiful shiny Polli things at www.polli.com.au and follow the Polli blog to keep up with their news & travels.