indie art & design blog
version 1 opens friday
Tuesday, September 16, 2008 | by Carolyn Price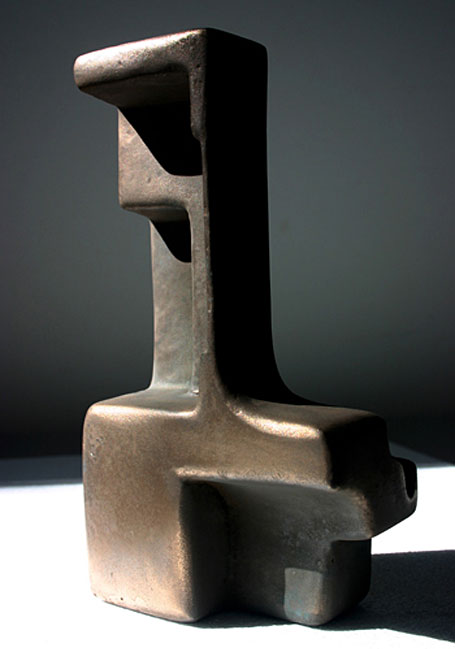 Sydney-based artist & designer Claire Suzy Stannard's first solo exhibition, 'Version 1', is opening at Gallery Adagio (Glebe) in this Friday evening. As we're proudly sponsoring the show, we thought we should fill you in about Claire's inspirations, motivations & processes - so we asked here a few questions...
I 1. What led you down the path of art & design?
CSS One of the main aspects I find fascinating is the physical constraints that designing involves. It leads to a process of constant problem solving... ...dealing with the immovable laws of physics, while simultaneously trying to mesh them with a concept that is engaging and aesthetically pleasing (the art component).It promotes a mental nimbleness, taking set factors & constantly reconfiguring them.
So to put it simply it could be about the quest of the perfect (but unobtainable) solution... utilising left and right brain!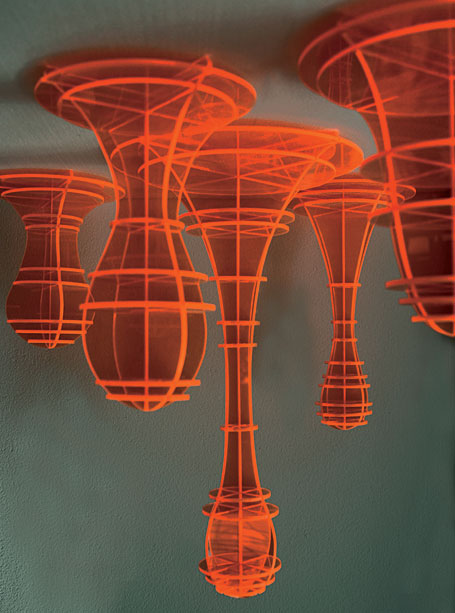 I 2. Who are your favourite artists/designers & how have they inspired your current work?
CSS In 1919 Johannes Itten wrote the first basic course for the Bauhaus in Germany. He attempted to strip back all the superfluous flourishes that became popular styles with artisans. Simple explorations in the theory of colour, forms & materials amongst other areas encouraged students to start their work from a position of honesty & integrity, and had the added benefit of producing really original, varied works. To look at it now it is incredibly contemporary. He was an original thinker.
Andy Goldsworthy does amazing, in situ works. Using mainly natural materials he creates patterns & structures that seem to defy the laws of nature. They are painstakingly constructed only to be destroyed by the elements a short time later. Itten & Goldsworthy's work are linked by their seemingly simple approach & beauty, but are beguilingly complex. In my own work I am attempting to achieve this balance.
I 3. With their striking composition & perspective, your wall pieces seem to move between 2D and 3D space – did you begin making two-dimensional art and move into sculpture, or are you a sculptor who sees the hanging space on gallery walls as another location to explore?
CSS 3D work is my real interest, due to the challenging nature of it, but I don't think I've ever consciously distinguished the difference. I just make. The impossible perspective pieces in particular are about having fun by teasing the eye & attempting to trick the brain.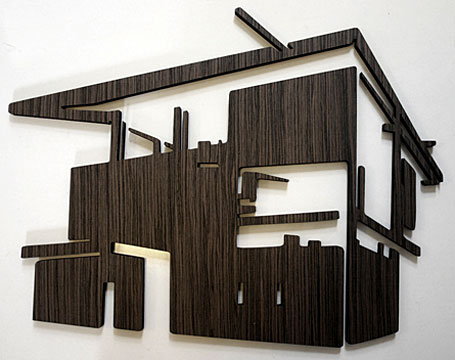 I 4. What are your favourite materials to work with & why?
CSS As I like working quickly I look for materials that are easy to manipulate so that my ideas can take form rapidly for which wood is ideal. Plus its sensuous grain, tactile nature & smell are beautiful.
I 5. How do you balance your time between your art practice & commercial jewellery design?
CSS I'm pretty unorganized so I do a 6 month plan for the jewellery business (new products, marketing etc) & implement it depending on its urgency 2-5 days per week.
The art is left to develop & follow its own course in the remaining time.
I 6. In what direction do you plan to take your art in the future?
CSS I imagine that it will become more reductionist as I go along… the eternal quest for truth & beauty...but we'll see how the exhibition goes!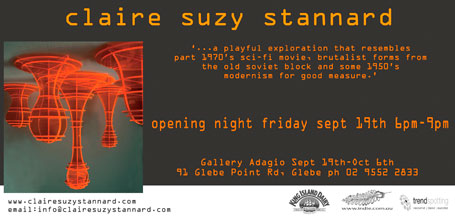 'Version 1' opens on Friday 19th September, from 6pm - 9pm & continues until 6th October at:
Gallery Adagio
91 Glebe Point Rd, Glebe, NSW, 2009.
ph. 02 9552 2833
Hope to see some of you there!