indie art & design blog
delightful summer baby threads
Tuesday, January 17, 2012 | by Carolyn Price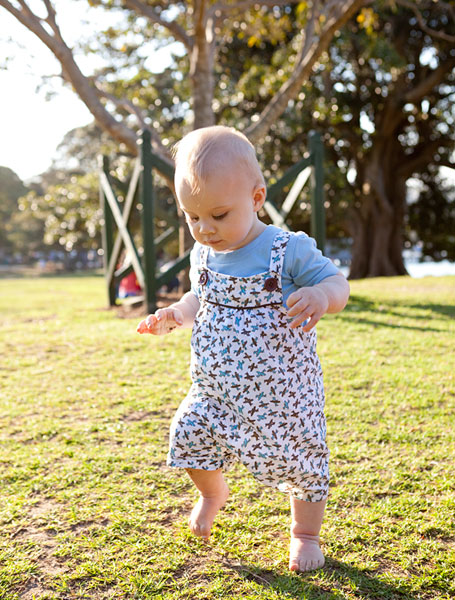 I was so delighted to discover the Buttermilk Baby range at Infancy at the beginning of spring/summer. I didn't realise at the time that I was browsing the debut release from a new Australian label, stocked only at Infancy (who have three store locations in the Inner West, Sydney) and The Hip Infant (online).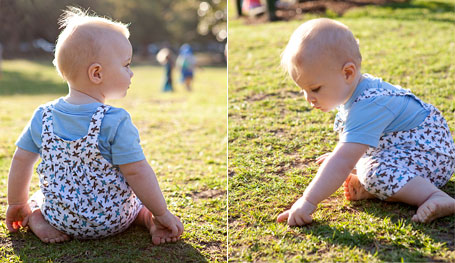 Buttermilk Baby's first collections are ideal for hot weather - lightweight cotton in breezy styles (overalls & rompers, shoestring strap dresses, frilly pants & more). The carefully designed prints are just beautiful - the perfect mix of fun and whimsy, sweetness and style (without being over-the-top-tizzy or too-cool-for-school). Liam (pictured above) took some of his first steps in his Skyways print overalls (on sale for AU $19.95)!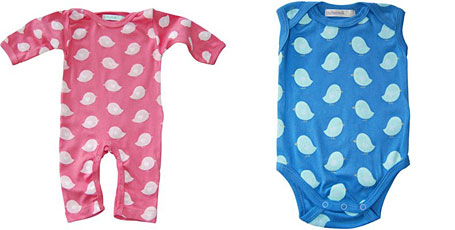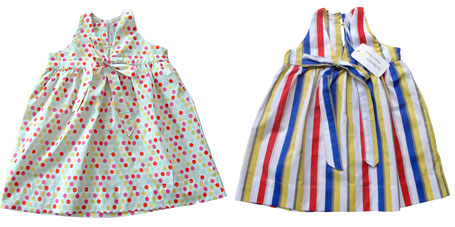 Additional releases this summer by Buttermilk Baby included the Cherry Pink Bird All-in-One (AU $29.95) and Marine Blue Bird Romper (AU $19.95) pictured above (making something special out of the basics!), and the most recent - Summer Stripes (pictured above right as the Tie dress, AU $34) and Summer Swallow prints.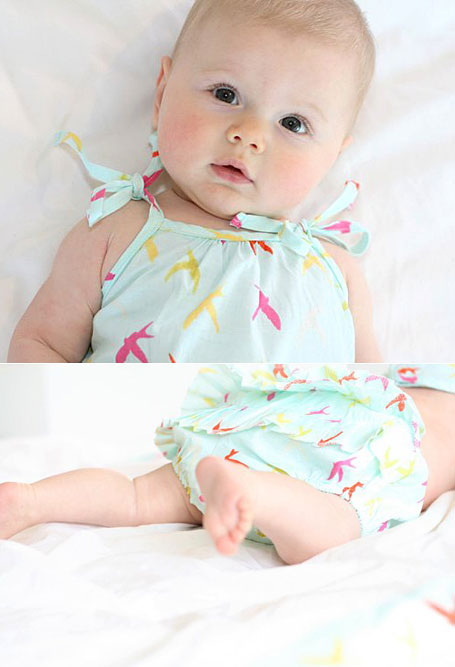 Both baby and Buttermilk Baby are simply adorable in these pics! Featured here are the Pocket Sundress (on sale for AU $17) and Bloomers (AU $14.50) in the Carnival Swallow print.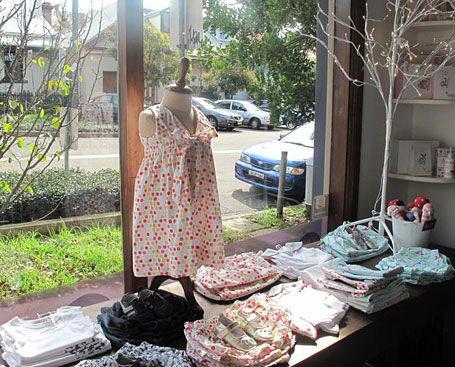 We look forward to what Autumn might bring us from Buttermilk Baby, but for the moment, Summer is the place to be! (By the way, I was happy to see that the size range has been extended to include Newborn to 3 years... so I have plenty of time left to add Buttermilk Baby pieces to Liam's wardrobe!)