indie art & design blog
melbourne shopping spree: TNK
Thursday, March 04, 2010 | by Carolyn Price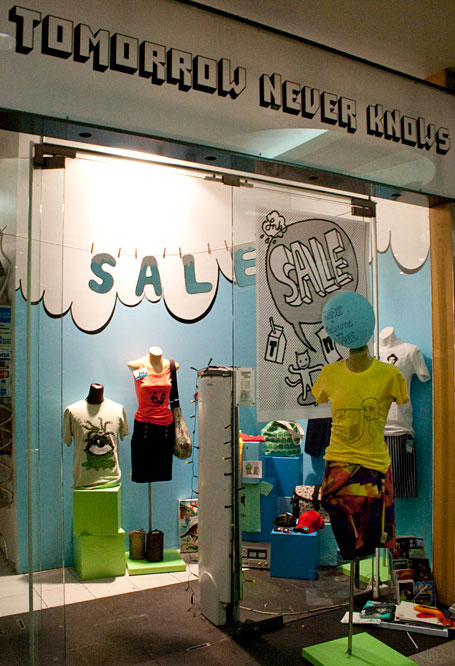 Not long ago, I spent a long weekend in Melbourne with my mum & sister. While I didn't make it to all all the shopping strips I would have liked (as I had to be 'diplomatic'), I did get to visit many of my favourite boutiques in the city - and take some pics to share with you!
Our first stop was the new Tomorrow Never Knows shop in the city. (Half of my suitcase had been filled with our latest Non-Fiction delivery for TNK, and I had to make room for new purchases to travel home!)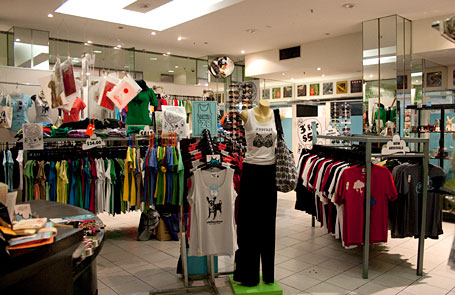 Many of you be familiar with the fantastic store Tomorrow Never Knows have had in Fitzroy for years (at 415 Brunswick Street), through which they sell the TNK inhouse brand tees & hoodies as well as a large selection of local labels. Well, now there are twice the tomorrows with the addition of a shiny new store in the Capitol Arcade in Melbourne City. The new store is light & spacious and brimming with goodies... we spotted Mingus & b.sirius bags, fun new jewellery from LabThreeOFive, and of course, tees, tees & more tees!
Have you been to the Capitol Arcade TNK store yet?