indie art & design blog
bendigo's bob boutique
Thursday, December 18, 2008 | by Carolyn Price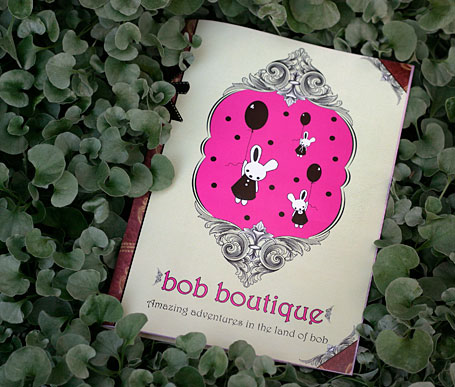 It's out!! We've been eagerly awaiting this years' edition of the Bob Boutique catalogue, and it arrived in my post office box just a couple of days ago... It is bursting with delight, but before I get too carried away though, I should make some introductions. For those of you who haven't heard, Bob Boutique is an independent boutique and gallery in the heart of Bendigo (near Melbourne). Owner & fellow artist/designer Sonia Brit first opened the doors to Bob Boutique in 2004. Located in the Hotel Shamrock building, the atmosphere is a mix of old world charm with the cute and kooky, quaint and quirky...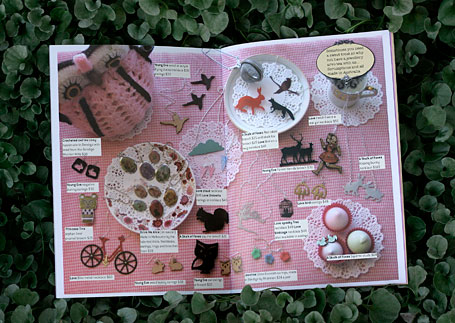 The adjoining gallery space showcases work by new labels and unique artists. Recent exhibitions have included animation cell prints by Melbourne artist Wendy Tyrer, ink & watercolour works by Bendigo artist Logan French, storybook inspired prints by London's Mandy Sutcliffe (AKA Belle and Boo)and hand printed works by Griffith artist Kristy Brown.
Currently showing are original works, badges, stationery and fashion from Sydney designer Akina's recent trip to Japan. The Akina exhibition closes on December 20, so if you're in Bendigo, be quick!
Next up at the Bob Boutique gallery will be yours truly! (I'm currently working on a selection of original paintings to accompany our series of Non-Fiction Family Portrait prints. I'll tell you more closer to the date!)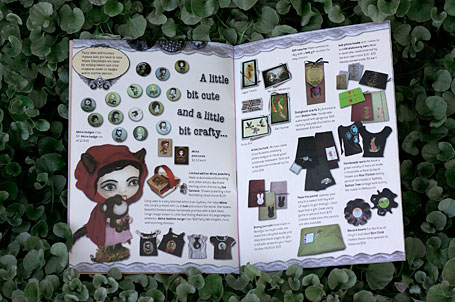 Bob Boutique has a large mailorder following, so each year Sonia puts together a tempting catalogue for the out-of-towners... Titled "Amazing adventures in the land of bob", the catalogue is packed full of products you'll LOVE. Around 80% of labels are Australian, including many favourites such as A Skulk of Foxes, Princess Tina, Stickmeon, Young Eve, Love, Drink Me Alice, Jewelree, Zeph and Millie, Mikiya, Button Tree, Mingus, Fable 15, Two Little Ducks, Akina, Dirt Child, Pocket Art, Alma B, Moe Moe, Twitch Toys & more...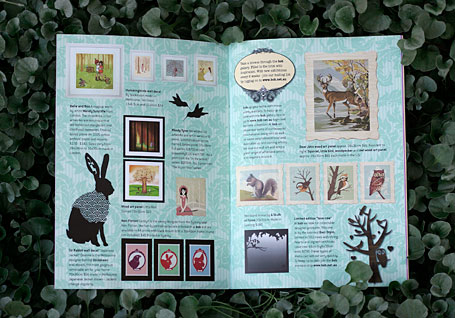 I have a few spare copies of the Bob Boutique catalogue to post to the first three people who leave a comment on this post & I'll pop a couple of our Non-Fiction greeting cards in too :)
Visit the Bob Boutique web site & register as a member to be sent a copy of the catalogue, and be kept up to date with happenings in the land of bob!
Bob Boutique is located at:
17 Williamson Street, Bendigo, VIC, 3550.
Ph. 03 5444 3522
www.bob.net.au