indie art & design blog
win $50 from georgie love
Tuesday, October 28, 2008 | by Carolyn Price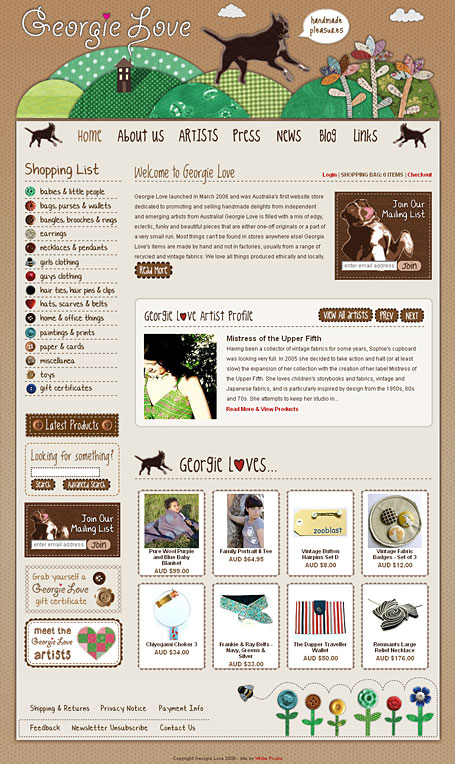 Georgie Love has just been relaunched with a shiny new summer coat and plenty of handmade pleasures! We've been eagerly awaiting the "surprise relaunch" for a while now & it's so exciting to see the new site online. The cheery collage images, buttons & stitching details reflect the quirky handmade nature of Sally's product selection, and of course, there are plenty of pics of George bounding through the web site.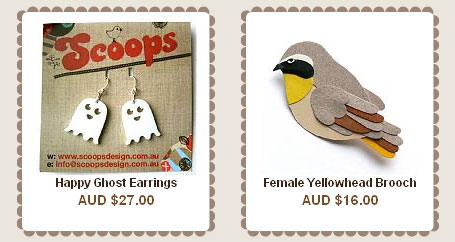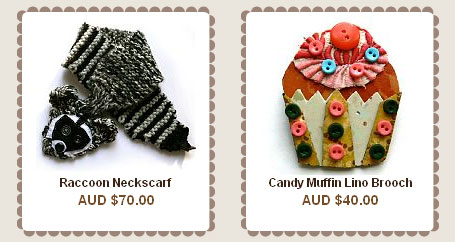 To celebrate the relaunch, Sally and George (her gingery mutt) have offered us a $50 voucher to give away to one lucky reader! Simply leave a comment telling us the name of a product(s) you love from www.georgielove.com - there are many crafty goodies to choose from - jewellery, accessories, clothing, artworks..., and the new site layout makes it even easier to choose! You can also check out all the artist profiles simply by clicking through their bios on the homepage - it's so lovely to know a little about the people who handmade the products...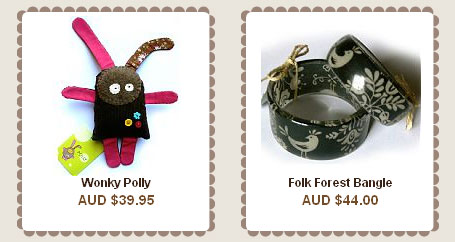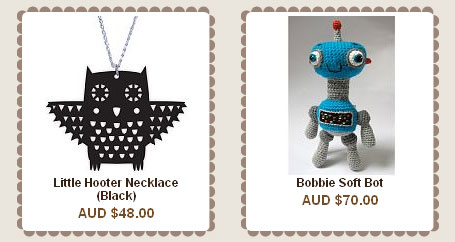 I'll start the ball rolling by commenting on something I have my eye on, and I hope there will be many comments to follow! Competition closes at the end of Monday 17th November 2008 - in perfect time for a little Christmas shopping.