indie art & design blog
christmas wishlist : ruck rover
Tuesday, December 07, 2010 | by Carolyn Price
The next instalment of our Christmas Wishlist series of guest blog posts comes from Claire and Isabelle of Ruck Rover - one of our favourite boutiques/design stores. They stock an impressive range of edgy indie labels from Australia and abroad. For us, they've chosen three products from local labels they love...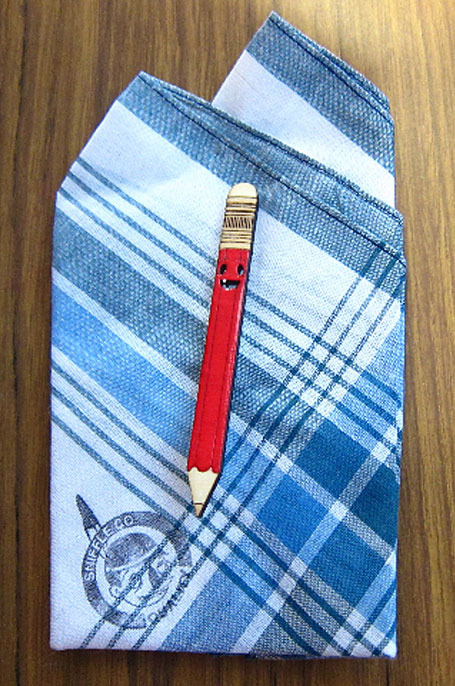 "We are sisters (and best friends)
Claire and Isabelle. We own a little store in Mt Lawley selling menswear, womenswear, accessories, stationary, Polaroid cameras and film, baby clothes and some homewares too. We just try to fill our store with all kinds of things that we love, that are made by other small businesses, and that aren't overly available in other shops.
1  Sniffle Co H.B.F.F. Pin
why?  Who doesn't need a happy pencil brooch to adorn an outfit!? These are designed by John Patterson of The Grates. He's one talented guy!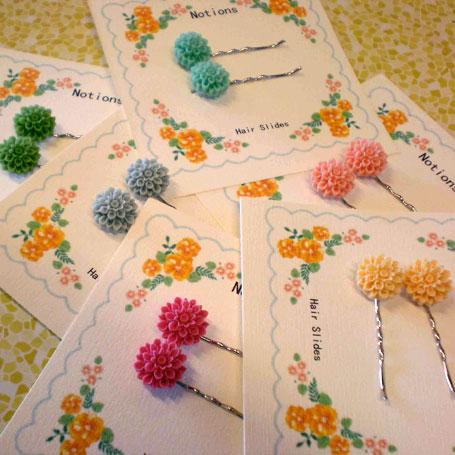 2  Notions Chrysanthemum Hair Slides
why?  These hair slides are so pretty! The hardest part is choosing which colour we each want. They are made with love in Tasmania.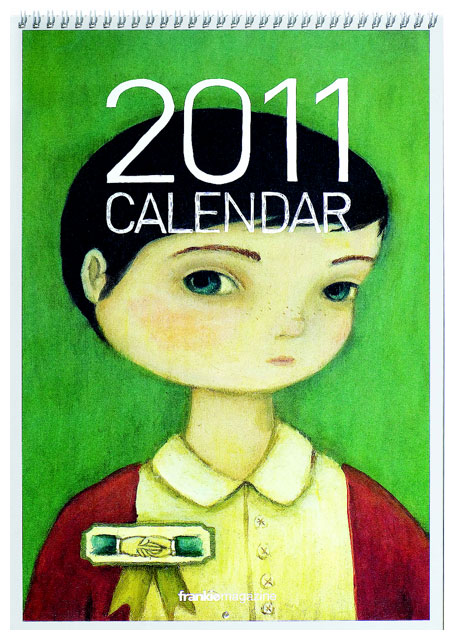 3  Frankie 2011 Calendar
why?  Last year we both missed out on grabbing a Frankie calendar for ourselves because they sold so fast! This year we have ordered extra so we get to enjoy these beautiful artworks all year. The beautiful works are on good quality paper, and you can cut them out and hang them as prints after the year is over!