indie art & design blog
design on display
Friday, February 27, 2009 | by Carolyn Price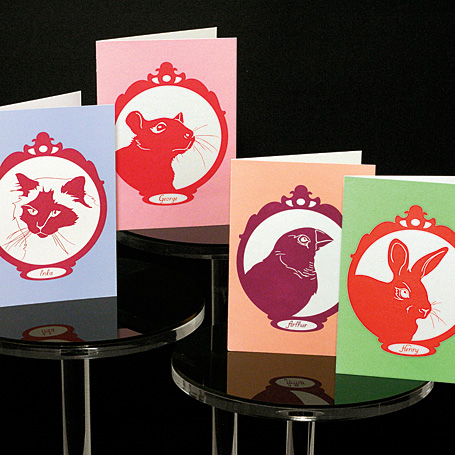 Gift Fair Fever swept through Sydney over the weekend with buyers from all over Australia (& beyond) flocking to Darling Harbour, Homebush and Moore Park. We were exhibiting at the fairest of them all, at LIFE inSTYLE. Having met new stockists and made new friends over the last five days, we thought it was time to introduce some of them to you! Stay tuned for a flood of posts over the next week or so...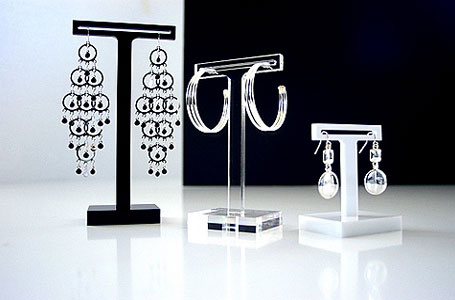 First though, I have a find for you! If you're a fellow maker/designer, you'll know how difficult it can be to get great product shots... When we were planning our product photos for LIFE inSTYLE, we went hunting for props that would suit the style of our cards - not just the usual retail display fare. We found the black perspex Spindle Set used in our "Family Portrait" greeting cards image (top) at www.hudo.com.au. Hudo manufactures a large range of sleek & stylish retail visual merchandising products - which, of course, are also perfect for photography props & trade fair displays.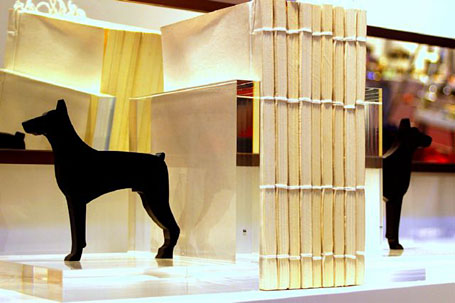 The Hudo range is made from acrylic (perspex) and there are pieces to suit a large variety of products - from wall shelves, to magazine racks, risers, cute canine bookends, an innovative "belt bar", bag stands, an enormous selection of jewellery display pieces + more...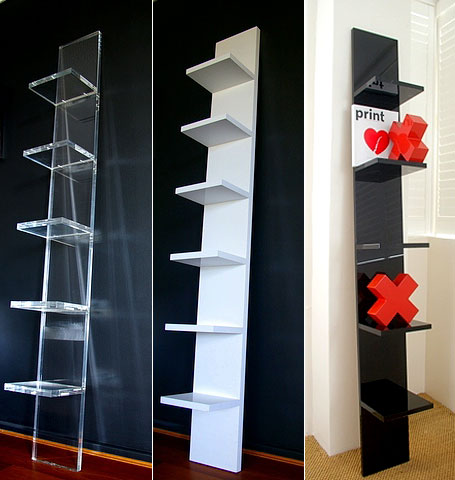 Hudo products are all manufactured locally, and they have been supplying to stores across Australia for more than a decade. In fact, you've probably seen their products in the glossy pages of many Australian interiors magazines.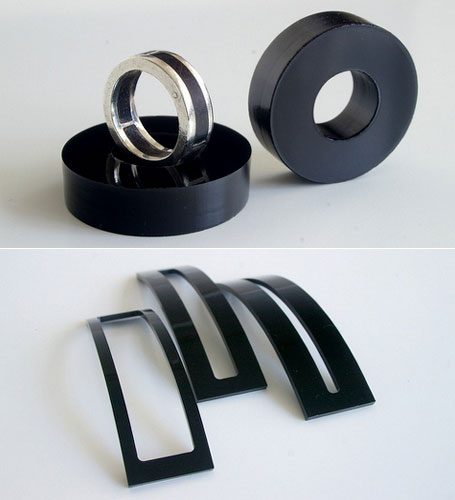 Most importantly, the service is top-notch! You'll find Hudo at:
Suite 1, 6-8 Pacific Hwy, St Leonards, NSW 2065. These cool acrylics are made to order, so make sure to phone 02 9966 5591, fax 02 9966 5960 or make contact via www.hudo.com.au for pricing & orders.