indie art & design blog
design files calendar and open house
Wednesday, November 30, 2011 | by Carolyn Price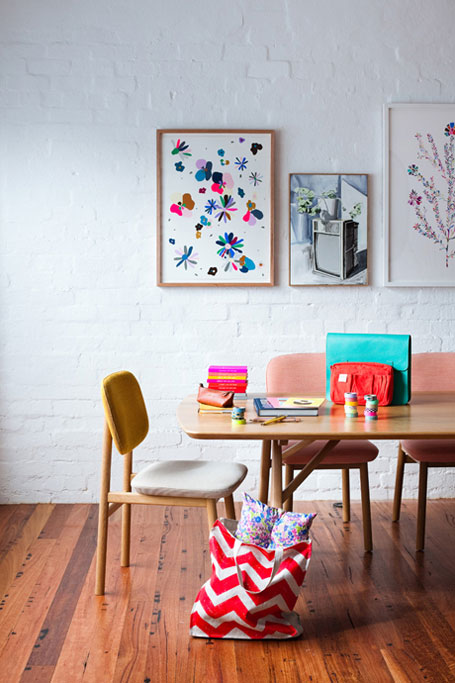 Lucy from The Design Files has been super busy of late! With the launch of her second illustrated calendar (in collaboration with The Jacky Winter Group - Illustration Agency) just last week, and her exciting new Open House project opening tomorrow (following the launch party this evening), it must feel like all her Christmasses have (almost) come at once!
The theme for the new 2012 Design Files calendar is "Collective Clutter" and this year's artists have obviously had lots of fun illustrating their selected "contents".
The calendar is published through The Lamington Drive Edition : a gallery space dedicated to showing the work of illustrators, cartoonists and designers represented by The Jacky Winter Group - Illustration Agency.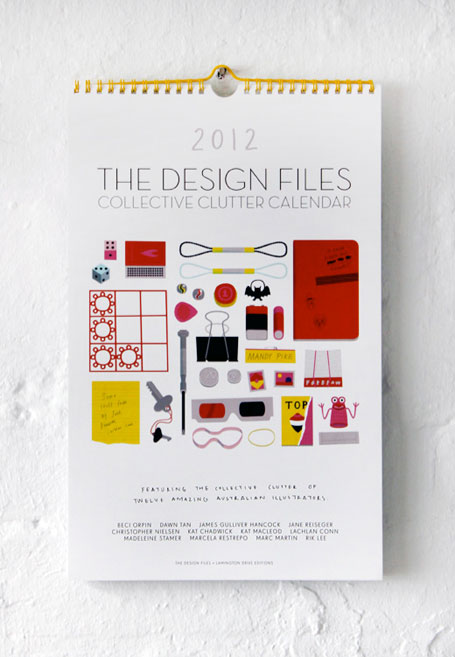 Following on from 2011's calendar, for which selected artists were briefed to illustrate their favourite neighbourhood, 2012 focuses on home and studio environments.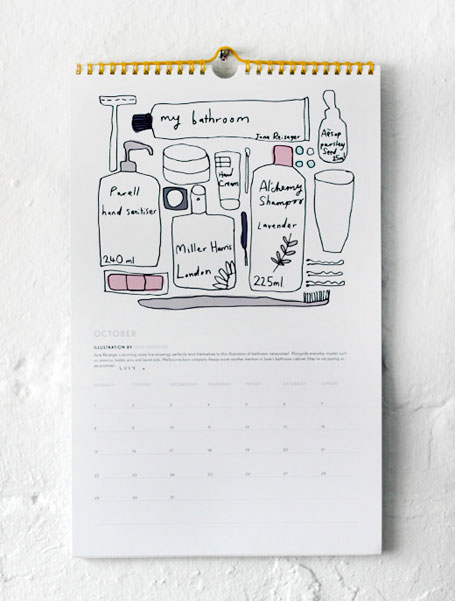 Each page provides a little peek into 12 spaces belonging to 12 Australian illustrators including:
Beci Orpin, Dawn Tan, James Gulliver Hancock, Jane Reiseger, Christopher Nielsen, Kat Chadwick, Kat Macleod, Lachlan Conn, Madeleine Stamer, Marcela Restrepo, Marc Martin and Rik Lee.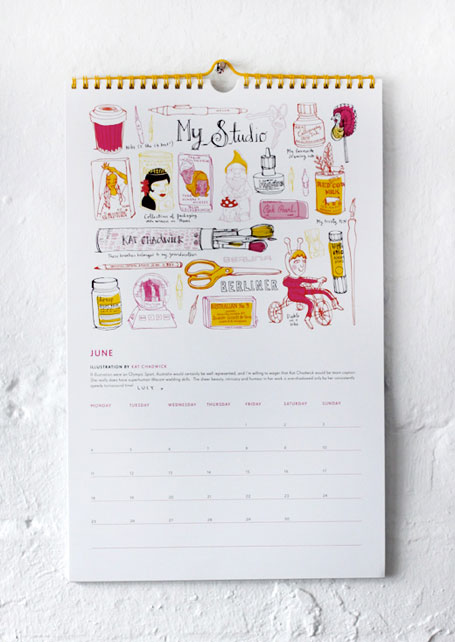 The calendar is printed on 250 gsm matte art board with a powder-coated yellow wire binding and is available from The Design Files Open House located at 40 Little Napier Street, Fitzroy, Melbourne VIC, and online from Lamington Drive for just AUD $30 - making it an ideal Christmas present for the indies in your life!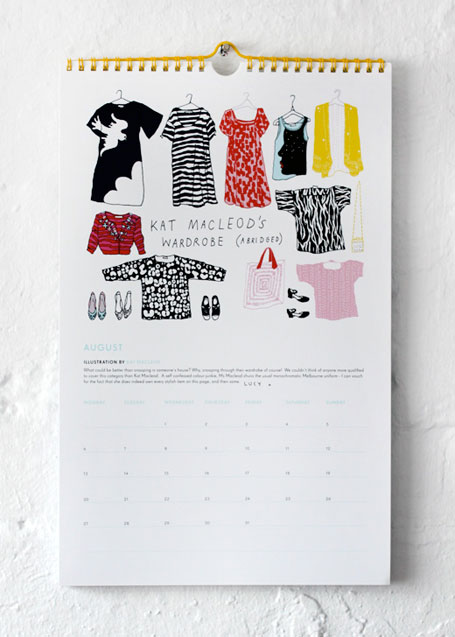 There will also be a few limited edition prints of each calendar illustration available from The Design Files Open House - some of which will litter the walls during the four day event.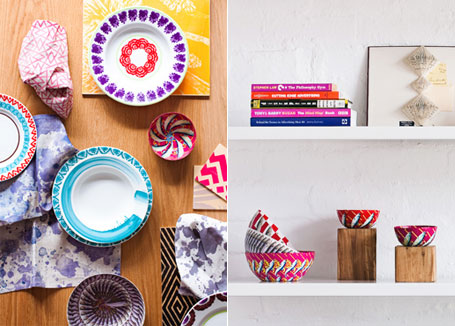 The Design Files Open House is a beautiful residential warehouse conversion home in Fitzroy and is being transformed to create a pop up event like no other. It is the ultimate stylised Melbourne home with an added dimension.
Over 70 designers and artists have been handpicked to participate in this unique concept, and everything is available for purchase during theOpen House and online after the event.
A large array of selected local designers, artists, makers and retailers' items will fill the entire house. Items can be purchased within the space and on the spot - from bed linen to books, artwork, furniture, kitchenware and lighting.
There will even be a complete garden wall installed, as well as an open air rooftop cafe. Plus a flower stall by a fabulous local floral designer, cooking demonstrations in the modern open-plan kitchen, and events every day and night.
Where: 40 Little Napier Street, Fitzroy, Melbourne.
When: Thursday 1st - Sunday 4th December 2011. 10am – 5pm, over four days only!
Online store: Monday 5th - Sunday 18th December 2011.
Visit the The Design Files Open House Official Website for full details, and keep up to date by following @TDFOpenHouse on twitter.