indie art & design blog
bilingual giveaway!
Monday, September 01, 2008 | by Carolyn Price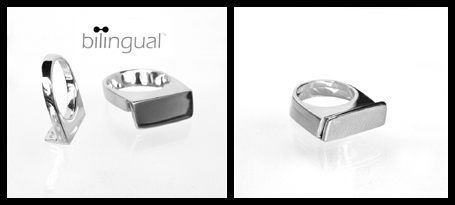 I am so excited to announce that we have a very special set of Bilingual "Instinct" interlocking rings to giveaway to one VERY lucky reader! I fell in love with the Bilingual label when I first discovered their unique interlocking rings a little over a year ago. Both the designs and the underlying ideas seemed to speak to me on a very personal level, and I'm sure many couples prefer this intimate & understated concept to traditional wedding rings.
This is such a special prize, and the set of rings is valued at $350 (AUD). The sterling silver "Instinct" rings can be linked to form one wearable piece or unified object and worn as a single piece for one, or separated and worn by each individual. If you plan to share - what could make a better gift for your loved one? To enter the draw, simply tell us whether you'd WEAR Bilingual's "Instinct" rings individually, or SHARE them with someone special! Make sure you're registered (quick + free) & logged in, and vote in the box at the top left of this page. Entries close 30.9.2008, and the winner will be drawn on 1.10.2008. Indies from all countries are eligible!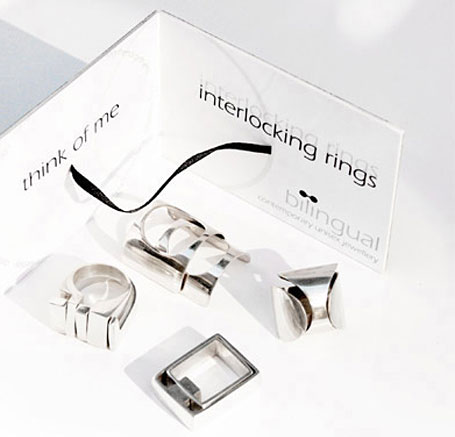 We will tell the tale of Bilingual in a number of instalments throughout September, starting, not surprisingly, at the beginning. The Bilingual collections are designed by Sydney-based Marta Niegowska. By day, she works as an interior designer (who finds herself obsessed with ceilings), and by night she uses the age old form of moulding wax into the sleek, contemporary forms of her unique unisex jewellery.
Born in Warsaw and moving to Australia with her parents when she was 4 years old, Marta always had a desire to create. After graduating from Sydney's COFA, she entred the interior design field, but soon became restless. She explains, "I was producing designs but physically I was just typing at a keyboard. I wanted to make something!"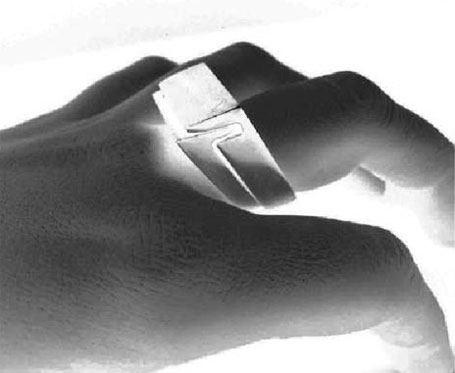 A set of interlocking rings made for her partner saw the birth of Bilingual. The unusual designs drew attention and Marta found herself taking orders. She soon launched Bilingual at the Powerhouse Museum Youngblood Design Markets during Sydney Design Week in 2005. Since then, the brand has gained quite a following, and Marta has regularly exhibited her work at selected galleries and stores around Sydney.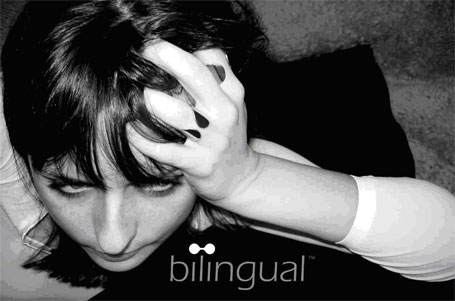 Marta works strictly in sterling silver due to its functionality and wearability. Much of her work is created using the 'Lost Wax' process, each design hand carved from wax and then cast in metal. More than just a beautiful adornment, wearers of Marta's designs are drawn to her concepts as much as her craftsmanship.
Integral to each piece is the concept of design for both men and women. Marta sees the unisex form as a way to completely explore an idea. The challenge is to ensure a piece does not become too feminine or masculine, and the designer will wear a design prototype for some months to gauge its functionality and success as a piece for the collection. Due to this extended process, Bilingual releases one concise collection per year. They are certainly worth the wait!
ENTER NOW! To enter the draw for a set of Bilingual's "Instinct" rings, tell us whether you'd WEAR the interlocking rings individually as a unified object, or SHARE them with someone special! Make sure you're registered & logged in, and vote in the box at the top left of this page.