indie art & design blog
bilingual contemporary wedding bands
Friday, July 23, 2010 | by Carolyn Price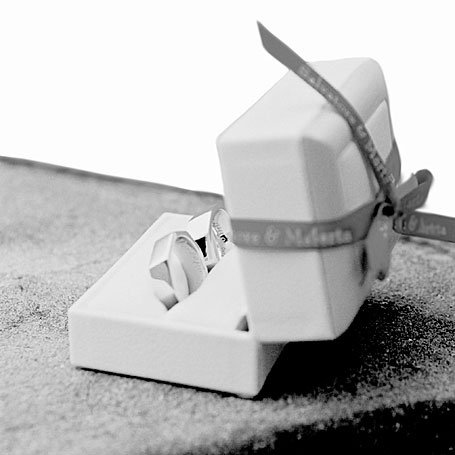 This season's sleek, shiny offering from indie fave Bilingual is an intimate collection of contemporary wedding bands. Inspired by what a wedding ring can represent, "the journey that two people share", these new designs are subtle and so beautiful. Sydney-based designer Marta Niegowska has explored the multi-sided potential of the classic ring shape, producing three unique interpretations.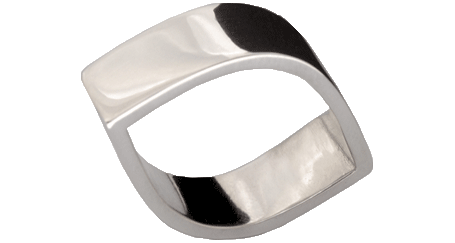 The Union Wedding Band is a dual-sided design representing the symbolic nature of the union between two people. The organic curved shape is stunning, especially when admired while being worn! The two sides also allow for dual engraved messages on the inside. I think this is my favourite of the three... which is yours?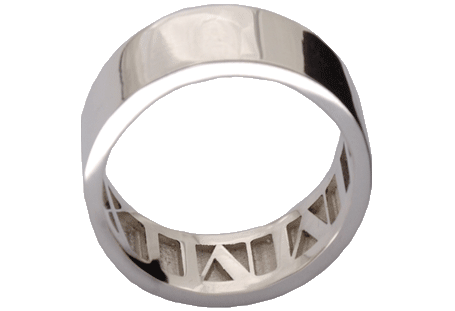 The Momento Wedding Band features a simple round outer shape enriched with a date embossed internally in roman numerals. Your special day is captured in a way that just the two of you will share.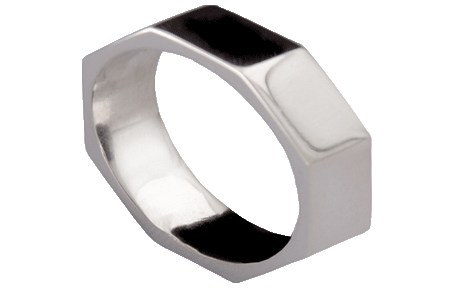 The Facet Wedding Band symbolises the many sides to a relationship. Sculptured to mould to the contour of your hand, this design captures & reflects light off each facet in movement - constant but ever-changing.
As with all Bilingual designs, the wedding bands are unisex enabling matching rings to unite a partnership for an eternity. Each ring is customised for the wearer with your chosen metal (silver, gold, white gold + platinum) and finger size, and Bilingual are more than happy to provide an obligation-free quote upon request. Their custom wedding band service is also very popular and Bilingual post out wedding info packs to those who are interested. To request a quote or wedding pack, visit www.bilingual.com.au.
CURRENT DISCOUNT OFFER: To celebrate "Christmas in July", Bilingual are also offering 25% off when you place an order at www.bilingual.com.au. Don't be slow - offer ends 31st July 2010. (PLEASE NOTE: this offer does not include the Wedding Band Collection. If you've had your eye on a piece from their timeless "Think of Me", "Back 2 Basics", "Stopover", "Cirque" or "Limited Edition" collections, now's your chance to make a real saving!)