indie art & design blog
pin up on now
Thursday, December 04, 2008 | by Carolyn Price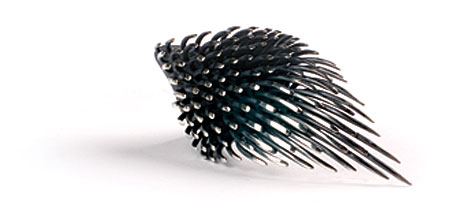 pin UP is the graduate exhibition by students of Jewellery and Object Design at the Design Centre Enmore (renouned for attracting talented students from across Australia & abroad).
On display is an amazing selection of jewellery and flatware, sculptural objects, lighting and hollowware. I really love the silver piece pictured above, "Hans" by Phillip Srhoj - I imagine it would look incredible as light & shadows move across the silver spines. I'm am looking forward to seeing a diverse range of works at the pin UP exhibition at Depot Gallery this weekend.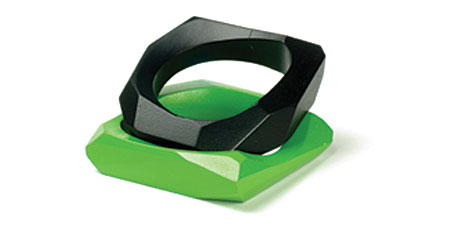 pin UP opened on Tuesday 25th November & continues until this Saturday 6th December at:
Depot Gallery I+II
2 Danks Street, Waterloo, NSW, 2017.
Opening hours are 11am - 6pm
Meet the Makers: Saturday 6 December 2008 3-5pm
Exhibiting students discuss + answer questions about their works.
I might see you there this Saturday...