indie art & design blog
heartstrings, heartfelt
Tuesday, November 09, 2010 | by Carolyn Price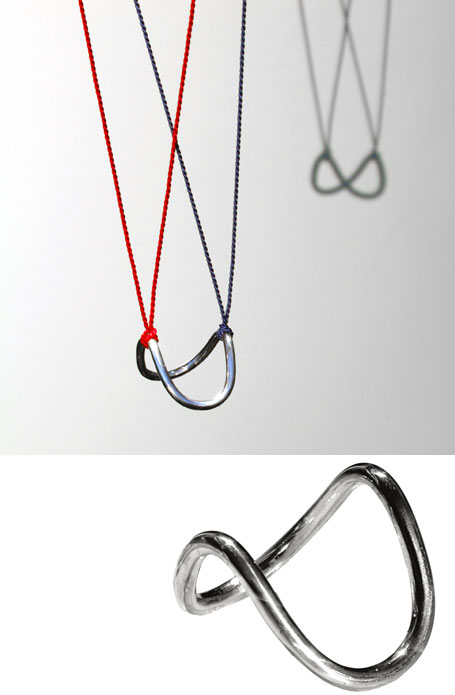 "Heartstrings" has just been released by Bilingual - a label which consistently delights us with unique conceptual jewellery designs. With the heightened emotional state I'm in at the moment, I can't help but feel connected to this latest collection. All three designs call to me - though I could do with a little extra Serenity in my life!
Ecstacy, Insanity and Serenity are hybrid jewellery forms, and can be worn as pendants or rings. They were designed to draw on the cause & effect of human emotions. Each shape, a fluid line cast in silver, seems to be hovering in its emotional state - vibrating like heartbeats. Increase the frequency, and Serenity could morph into Ecstacy. Calm an erratic heartrate, and Insanity could ease into the gentle, resting form of Serenity.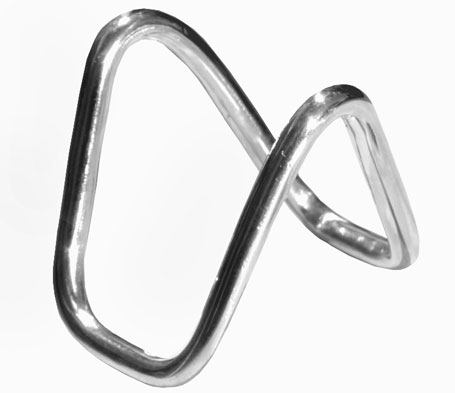 The shapes themselves are intended to symbolise the heart rhythm pattern experienced during varying states of emotion. Each ring can be twisted to be worn in several different ways.
The balance of the peaks and troughs within the Ecstacy ring design mimics our heart rhythm pattern at its most optimal state. The two-sided Insanity ring represents the jagged and uneven heart rhythm pattern that is experienced when we feel out of control. Finally, Serenity represents the transitional state between optimal function and erratic behaviour - a hybrid of the two extreme states.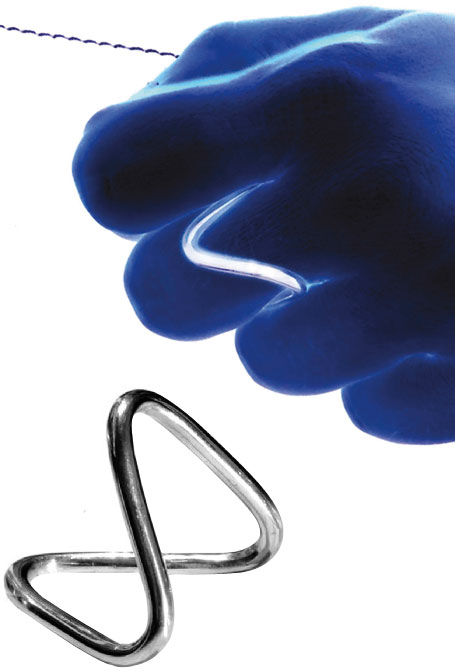 Bilingual designer Marta Niegowska completed the concept with the use of red and blue silk cords to suspend the rings as pendants. The pieces are then worn close to the heart - with emotions flowing in and out. "With the Heartstrings range, we have tried to encapsulate the emotional rollercoaster our bodies experience and its effect on our functionality".
The "Heartstrings" collection is available from Bilingual at www.bilingual.com.au, and can also be found at the following retail stockists:
NSW: Top 3 by Design (Crows Nest), Pink Metal (Newcastle)
VIC: Design A Space (Melbourne CBD), Can't Think Straight (Daylesford)
WA: The Hunter Store (Leederville), The Art Gallery of WA (Perth)
QLD: Subfusco (Brisbane)
You can also visit Bilingual at the Paddington Markets (NSW). They run a bi-weekly stall from 10am - 4pm so if you're in Sydney, contact them for schedule dates & meet them in person!