indie art & design blog
skulking around melbourne
Saturday, August 16, 2008 | by Carolyn Price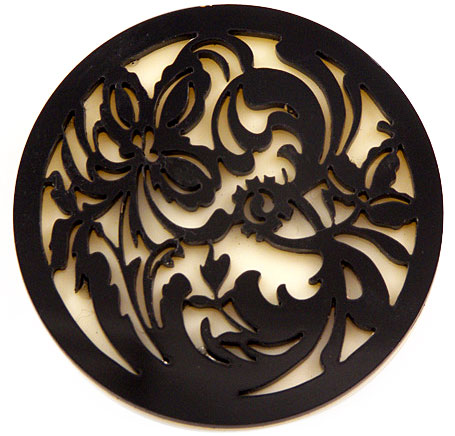 While I was in Melbourne, I was determined to visit the LIFE inSTYLE trade fair. I've heard so much about it from so many different people & really wanted to see it for myself as I'm planning to exhibit at the next Sydney fair in February (with my label, Non-Fiction). After an unbelievably hectic Thursday July 31st, I drove into Flemington Racecourse at about 8.15pm & had just 45 minutes to devour four floors of design! Both the organisers & the designers had done an incredible job - each & every stand looked stunning & this fair certainly showcases the best in gifts, homewares & things for littlies. Unfortunately I didn't have time to stop & chat to many of the labels we've featured on indie art & design, but I thought it would be a great opportunity to revisit some of our favourites & show you what they've been up to recently! First cab off the rank is Melbourne jewellery designer Natalie Cirillo of A Skulk Of Foxes.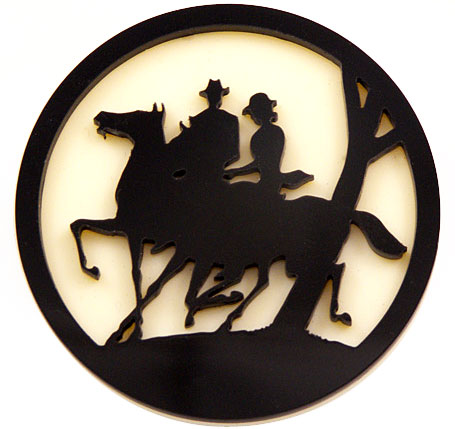 Since we first featured A Skulk Of Foxes a year ago, Natalie has introduced a series of intricate acrylic brooches to her original handcrafted silver jewellery lineup. Both designs above have been created with a solid base layer of ivory acrylic bonded to a carefully cut & contrasting dark design layer. I really love the swirling floral design in Bergen (top, AUD $39). I'd like to imagine myself in Horse & Rider (above, AUD $39) but my other half has stubbornly maintained a "no horseriding" policy for way too long!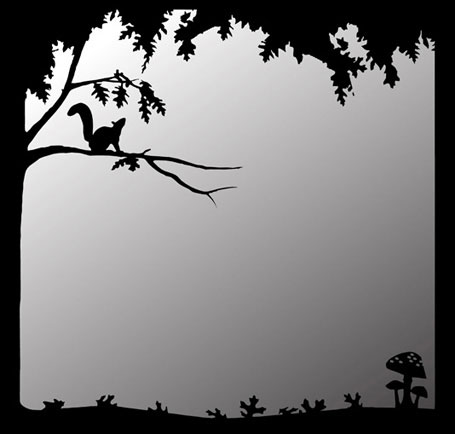 The brand new & super-sweet "Forest Scene" (above) is a glass mirror framed by an acrylic mount - which is available in either black or red. It measures 30cm x 30cm and sells for AUD $136. Also available are mirrors featuring incredibly beautiful Wisteria and Creeping Cherry designs.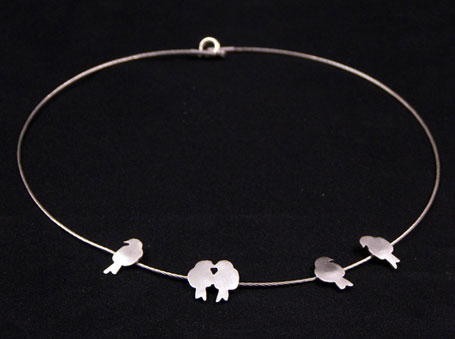 Natalie has also continued to add to her range of gorgeous animal silhouettes which she handcuts into silver. I adore "Birds on a Wire" (above, AUD $138).
I love wearing short necklaces & chokers, and it's such a clever idea to use the cable as part of the design. Cute "Birdy" pendant below (AUD $79) & the galloping "Horse" brooch (bottom, AUD $127) are more stunning new designs.
The LIFE inSTYLE trade fair was a big success for A Skulk Of Foxes - not surprisingly, Natalie's designs have found many new homes and will be appearing very soon in shops all over (from Australia & New Zealand to the UK)! For more info & to see the entire catalogue of designs, visit www.askulkoffoxes.com.au. I'm looking forward to seeing Natalie again in Sydney in February!
Check back soon for the next report from the Melbourne LIFE inSTYLE trade fair! If you attended as either an exhibitor or a visitor like me, we'd love to hear from you!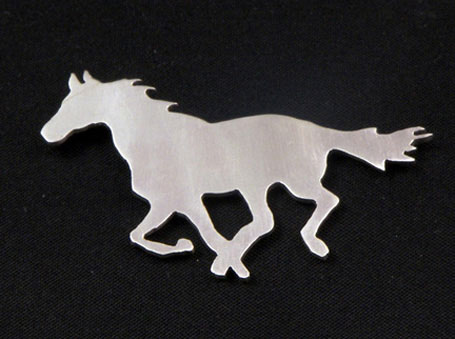 P.S. Grace Bonney from Design*Sponge is also currently featuring some of our finest from Melbourne - she's halfway through a four-part feature at http://www.designspongeonline.com.