indie art & design blog
bilingual en route
Tuesday, September 16, 2008 | by Carolyn Price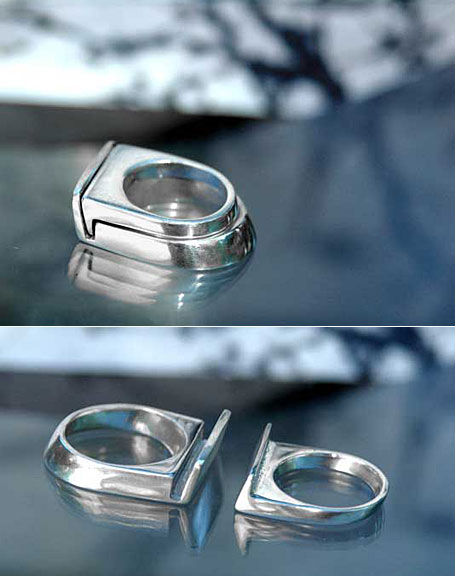 Continuing on from our last post on Bilingual, the "Instinct Ring" giveaway poll is heating up... At the moment, 65% of indies would share the ring set with someone special, while 35% would wear the rings interlocked as a single piece. Vote now (top left of this page) & let us know how you'd wear them, and enter the draw to win this beautiful prize worth AUD $350!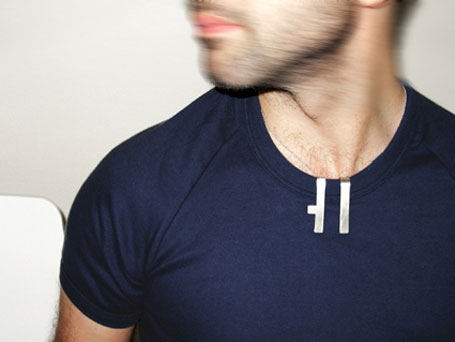 Bilingual's current collection is titled "Stopover" and comprises unique reversible brooch/necklace hybrids that can attach to the wearer's clothing and "stop over" at a position of the individual's choosing. The four designs, "Via Barcelona", "Via Berlin", "Via Messina" and "Via Ljubljana", are inspired by the means of travel in these cities.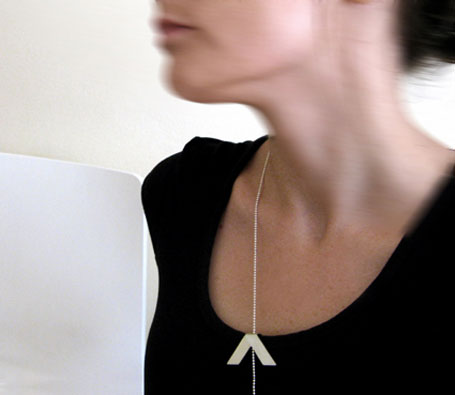 It was a 3 month sojourn in Europe that inspired Marta Niegowska to design the "Stopover" collection. On the road for those months, travelling from country to country, from town to town, the designer decided to create pieces that not only reflected her travels but also the notion of travelling itself. Barcelona just happens to be one of the top destinations on my travel wish list... I'm not sure if this is influencing my opinion, but I think "Via Barcelona" (pictured above) might be my favourite.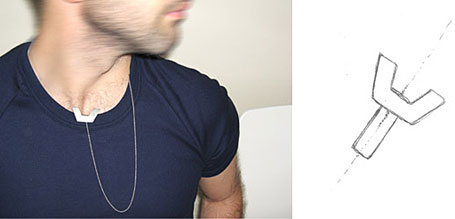 The sterling silver pieces can be worn on varying lengths of chain, draped over the body or sitting high on the collar bone. Bilingual is a label based on concepts that challenge wearers to think outside of the normal jewellery realm, and "Stopover" succeeds both in concept and function. Designer Marta Niegowska gives each pieces a clean matt finish, and the overall effect is subtle & refined.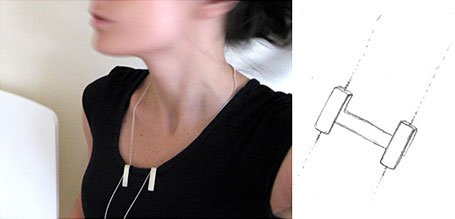 Check back soon for the next instalment of the Bilingual story. The "Instinct Ring" giveaway winner will be announced in early October, and we'll also reveal designs from the next Bilingual collection - this time in the form of ring/pendant hybrids!
An exhibition on the 16th of October at Gaffa Gallery (Sydney) will celebrate the launch of the new range. While currently stocked in selected boutiques nationally and online, Bilingual is set to expand into New Zealand, with a view to international markets such as Japan, NY & Europe.