indie art & design blog
pyd designer markets
Thursday, October 23, 2008 | by Carolyn Price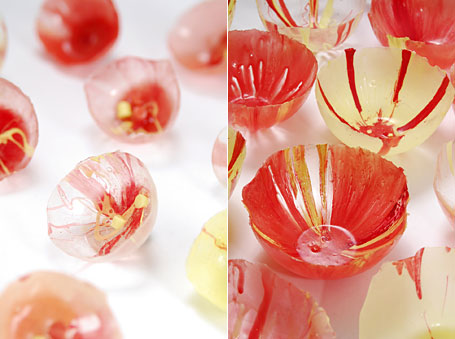 The Danks Street Festival is being held in Waterloo (Sydney) this Sunday (26.10.2008) and over 80 designers' stalls will inhabit the warehouse of the pyd building. With over 30 000 visitors expected, it will certainly offer great exposure for both emerging and established Australian labels, including those whose products are pictured here: Eliza Mok, Millicent and Frank, Forbidden Linen, Klei and Zaishu. The Danks Street / Young Street area has fast become one of Sydney's well known & dynamic creative precincts and pyd is a unique destination presenting the best in interior design. The building actually takes its name from the bordering streets: Phillip, Young and Danks.
The delicate creations pictured above are part of the 'Shan Shan' collection brooches (left, US $35) and bowls (right, US $55) hand cast silicone rubber by Eliza Mok. 'Shan' represents coral in Chinese, and she uses the different stages of the coral life cycle as a metaphor to represent her past experiences through jewellery and object design.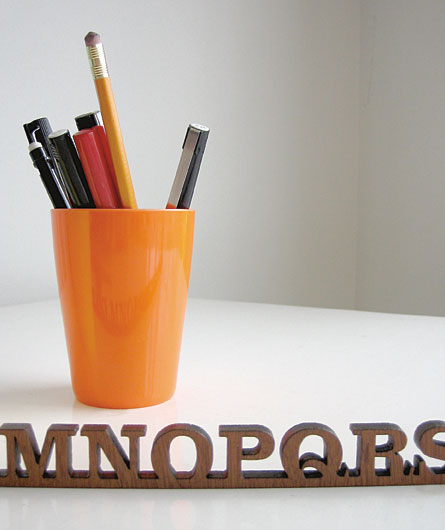 The timber "Alphabet" by Millicent and Frank is pictured above. This Australian label creates a variety wall hangings, objects and centerpieces. Many feature clean crisp lines and geometric shapes, and of course, the gorgeous curves of serif typefaces.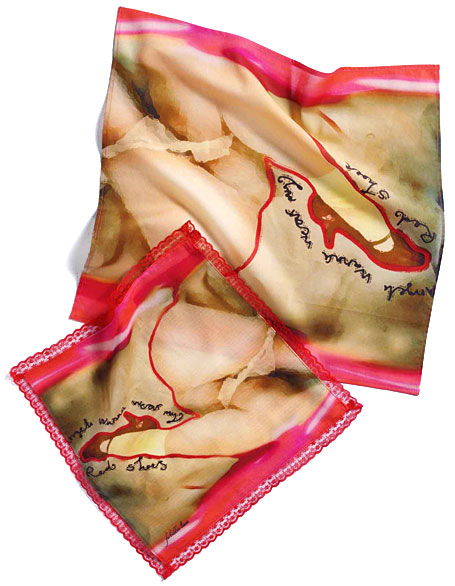 Forbidden Linen is an unusual collection of "textile titillation". Sydney designer Louise Murphy has joined forces with London based artist 'UnCut', to create a seductive selection of erotically inspired textiles. The image above features a twin handkerchief set (US, $50) - women's kerchiefs are finished with lace while men's are sewn with metallic coloured cotton.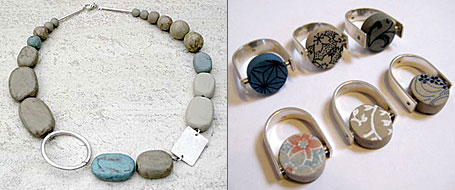 We first posted about Klei back in March 2007, and they keep producing more & more original ceramic creations. With a gorgeous muted palette and organic shapes & textures, each piece is one of a kind... Pictured here are the Pebble Necklace and "two faced" Rivet Rings. View many more designs at Klei's blog.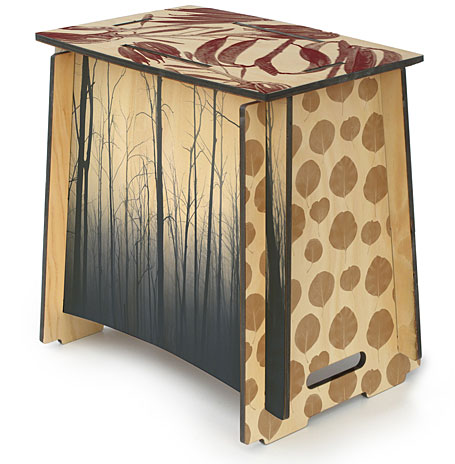 Well known and admired by many is Zaishu, "a hip combination of style and substance". Using certified sustainable materials, innovative ideas and a collaborative design approach the Zaishu is a versatile slot-together seat and/or table that serves equally as art. I really love the hand-printed artwork in the Australian Bushland design pictured above (AUD $350).