indie art & design blog
feature interview: natural states
Monday, July 06, 2009 | by Carolyn Price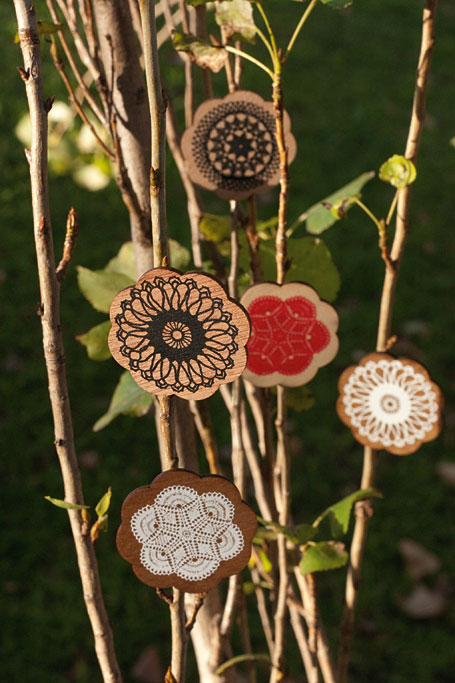 The "pretty crafty" Issue 3 of our favourite mag, the Peppermint Magazine is out now, and on p76 is "natural states", our indie art & design interview with Simone Madigan from States of Nature!
Newcastle-based designer Simone Madigan loves to print, and to experiment with new products and design styles. Her imagery ranges from bold and graphic to intricate and decorative, and is featured on a range of beautiful products under the label States of Nature. She filled me in on the story so far... By the way - I had the opportunity to take many of the product photos myself. I had a lot of fun finding 'natural' locations & getting the products to pose... hope you like the pics!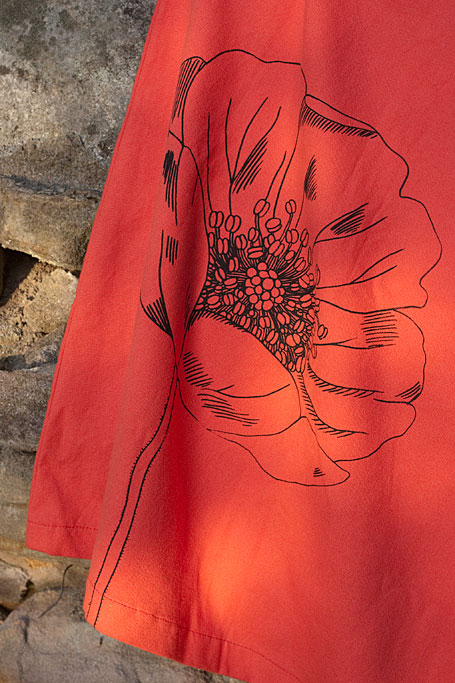 I 1. How would you describe your label?
SoN States of Nature manufactures specialist hand-crafted prints using water-based inks and sustainable practices. Designs are printed onto cotton, linen and hemp blends to create clothing, accessories and homeware. Certified plantation timber grown in New South Wales is used to to create a range of brooches. All products are designed and made in Australia. States of Nature is down to earth stuff for down to earth people!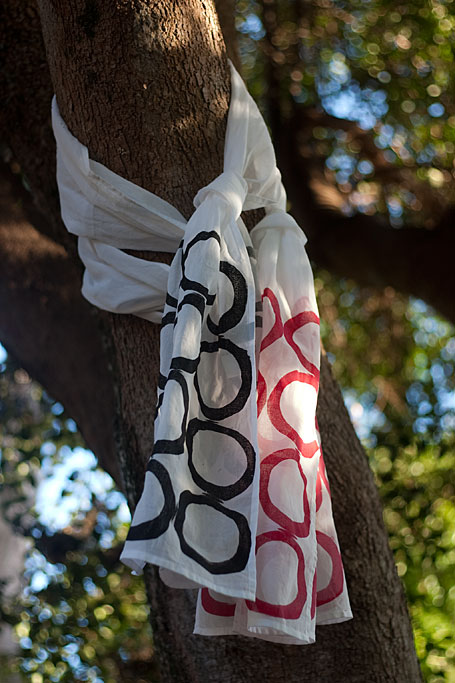 I 2. Is your background in traditonal fine art printmaking?
SoN I have a degree in graphic design but I spent a lot of time in college making prints and experimenting with techniques, from etching and lithography to screenprinting. Luckily I was able to combine my love for design with my love of fine art and I got a job as an illustrator in the fashion industry. As my career developed I continued with printmaking as an outlet for my need to get away from the computer screen. I love the hands-on process of printmaking, even though it can be physically exhausting sometimes when working on large projects.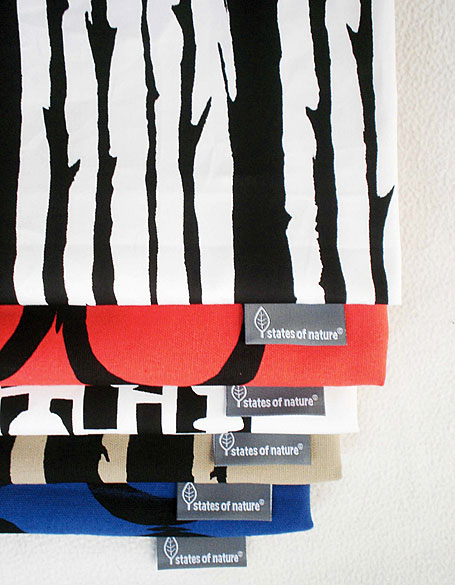 I 3. What sparked the ideas for your first products?
SoN The ideas for my first products came from wanting specific things that I couldn't seem to find anywhere. I wanted to buy clothes and accessories that had a cool design aesthetic as well as being made in a sustainable, carefully considered way. I also like things that are made in Australia, affordable, and durable so that I can wear them to death and not have them fall apart in the wash.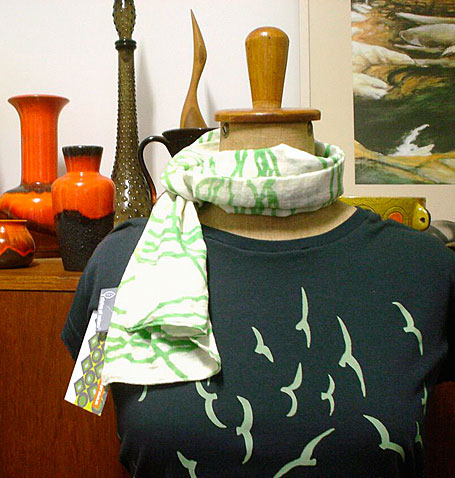 I 4. How did you progress into making your full range of accessories, clothing & homewares?
SoN One day I realised that nobody was going to give me my dream job, so I had to create it for myself. I worked away in a variety of jobs while I was researching and planning my business. I had meetings, made mistakes, had some small successes and generally burnt the candle at both ends. And then I took a leap of faith, without a safety net, and I couldn't be happier.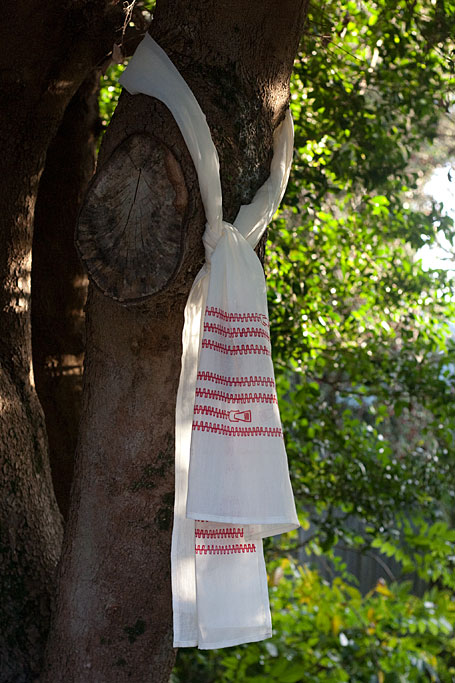 I 5. Your label's name (& designs) reveal your love for the natural world. What practices do you incorporate into production to ensure your products are environmentally-friendly?
SoN My first consideration is the environmental impact of my work, from the materials I choose to the processes I use. I have developed systems so that I am able to use minimal water in my production, also recycled and tank water wherever possible. I create very little waste by-product in manufacturing my goods, by designing with specific methods in mind from the beginning. I use only natural fibres, hemp and organic cotton grown in NSW, and certified Australian plantation timber. I have a great team of local makers who sew my products, so we don't waste resources on the raw materials travelling miles just to get made up.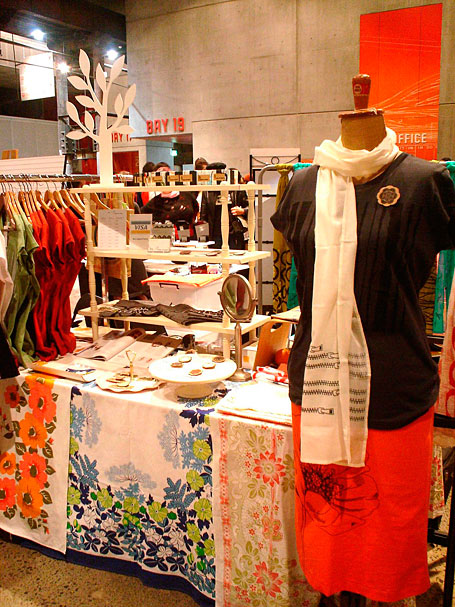 I 6. Are design markets a large part of your retail & marketing?
SoN They haven't been, but it looks like they will be in 2009. Because my business is primarily wholesale and online, I don't get a chance to communicate directly with the individual people that like or buy my work. I deal with the wholesale buyers for stores, and the people who buy off my website. The great thing about the design markets like Finders Keepers or Magnolia Square, is that I get to hear lots of people's comments about my designs, and I find that feedback very valuable to help me improve the next product.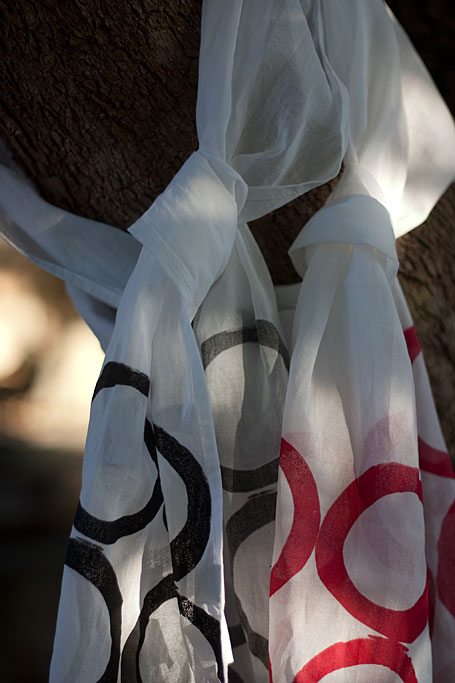 I 7. Do you have any products which are personal favourites? (I LOVE your doily brooches!)
SoN I live in my a-line skirts, especially the birds print on blue at the moment.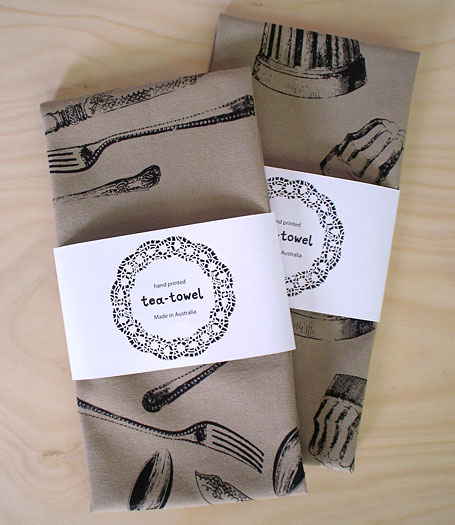 I 8. Where do you find inspiration for your designs?
SoN I find inspiration walking my dog on the beach, in the garden, in nature, traveling near or far, and in my collections of vintage fabric and ceramics.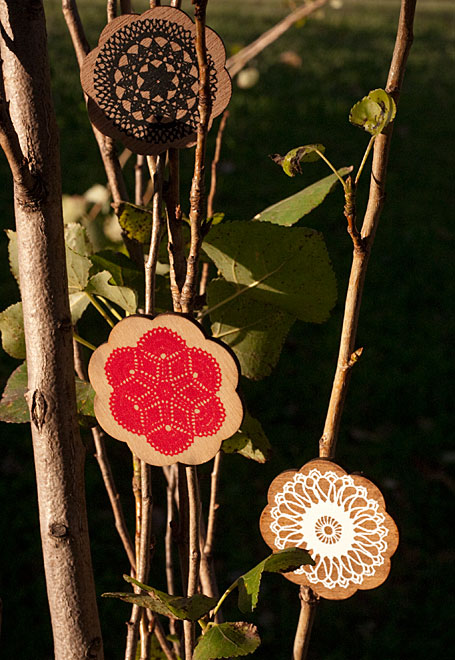 I 9. What are the best (and worst) parts of running your own label?
SoN The best part is the challenge and freedom of running my own business. The worst part is managing cash flow when I don't get paid on time.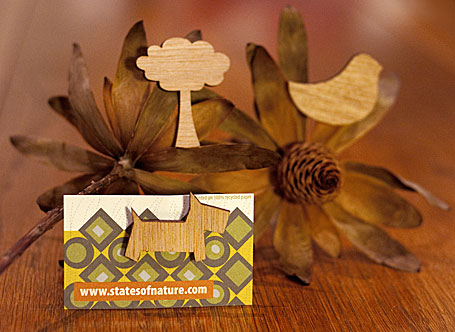 I 10. Who do you bounce your ideas off? Are your friends & family creative or do you keep in touch with other designers online?
SoN I have extremely creative friends and family, and my husband James is the one I bounce my ideas off most of the time. He is a musician, but he has a very good eye and helps me see things from another perspective.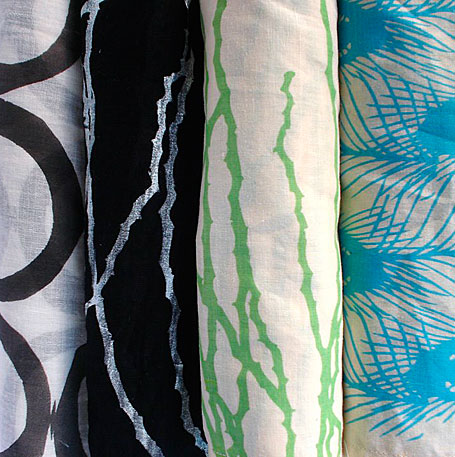 I 11. You participated in The Springboard Project in 2008. How did the program help you develop your business? Would you recommend this type of program to other emerging designers?
SoN The Springboard Project was fantastic and I found it inspiring and useful in practical terms. There are lots of little insights that I remember from the guest speakers, the workshops and the other participants that help me in so many decisions I make. There's always more information and knowledge to be had, so I'd absolutely recommend this kind of program to other designers.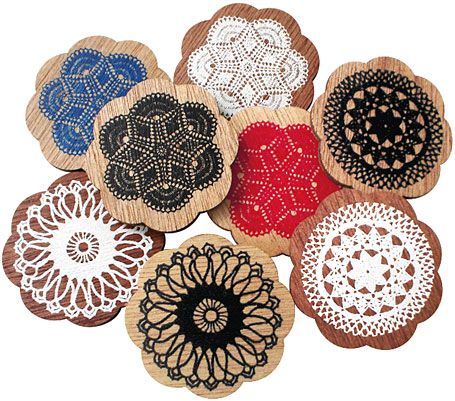 I 12. What's next for States of Nature?
SoN More design, more fun and more freedom!
Thank you Simone for this wonderful insight into your label! For more natural goodness, visit www.statesofnature.com or browse the States of Nature online store. You'll also find States of Nature stocked in the following stores:
VIC: Claude (the bird) (Armadale), Counter @ Craft Victoria (Melbourne), Duck's Nest (Geelong West), Lulamae (South Melbourne), Mac Pelican (Hawthorn), Safade (Williamstown), The Cats Meow (Melbourne), Village Idiom (Yarraville), Wilkins and Kent (Melbourne)
NSW: Betty Mim (Cooks Hill), Bowerbird Emporium (Murwillumbah), Collect @ Object (Surry Hills)
QLD: Artisan (m)art (Fortitude Valley), Bliss Ecowear (Paddington)
WA: lala orange (Northbridge)