indie art & design blog
alert, alarmed, amused...
Wednesday, February 06, 2008 | by Carolyn Price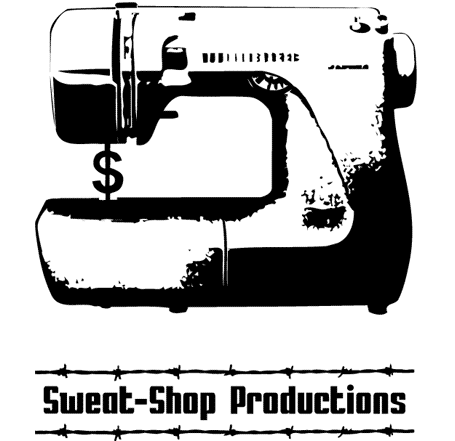 A little while ago, we were lucky enough to win a competition held by fellow Australian design blog & designers' network Design Federation. Among our prizes were two tees from the world's least dangerous t-shirt label, Sweat-Shop Productions. When quizzed about the real origins of the colourful tees with the biting slogans, creator Klaus replied "Unfortunately, there are no real sweatshops in Australia of note, so I had to travel overseas to find one with real child labour to make the tees as authentic as possible."
Of course you did!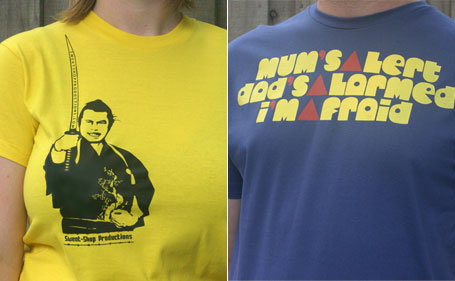 The original motivation behind the label was, naturally, to change the world with a t-shirt. Since then, Klaus has discovered that it's not really possible... but does find the tees make an easy option for birthdays & Christmas gifts.
He says, "Some people drink or do drugs, this is my vice. I have enormous chips on my shoulders and am also a very bitter person - I generally spit in disgust when simply looking in the mirror. This is all the impetus I need to come up with cheesy slogan-based designs."
The designs pictured above are "Samurai" (left) and "Mum's Alert, Dad's Alarmed, I'm Afraid" (right, AUD $30). These are two of many witty "Politricks" slogans and artworks featured on Sweat-Shop Productions t-shirts & posters. A selection of the t-shirt range is available from the Sweat-Shop Productions MadeIt store. Thanks again for the prizes, guys!