indie art & design blog
winter wear: melpdesigns
Tuesday, August 11, 2009 | by Carolyn Price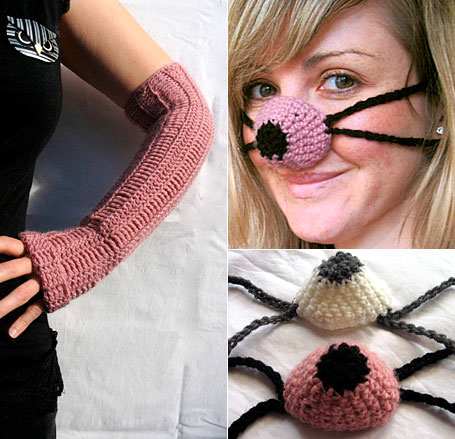 These handmade accessories by melpdesigns crochet are almost too cute. For only USD $5 you can keep your nose toasty warm AND confuse your cat to no end! (Those kitties are easily confused!) Designer Mel Paton is a full-time school teacher and crochet designer from Perth. She loves the hobby which brings her so much "enjoyment and respite from the stresses of everyday life and my day job".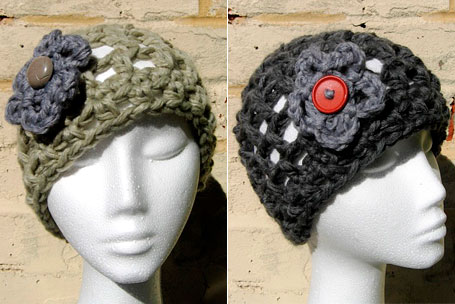 Sweet colour combos and details such as vintage buttons bring a warmth to Mel's designs as well as the people who wear them. These chunky beanie hats each have their own personalities. Mel is passionate about making, buying & selling handmade goods & believes that "buying ethically can really make a difference in the world". I'm sure we all agree with that!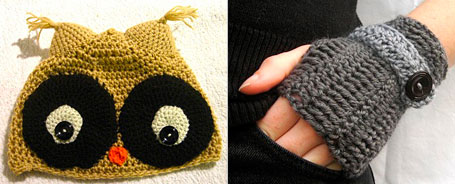 This wide-eyed Owl Beanie comes in both kids' and adults' sizes so all you need is to be young at heart... melpdesigns crochet is available from Mel's Etsy store, www.melpdesigns.etsy.com, and you can find her blog at www.melpdesigns.blogspot.com. By the way, Happy Birthday Mel!