indie art & design blog
squirrels with secrets & pretty dresses
Saturday, May 30, 2009 | by Carolyn Price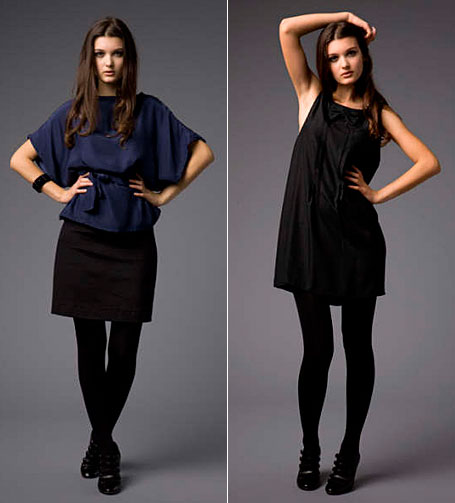 Hi there Indie kids, so lovely to meet you all. As I pondered over what I should share with you in my debut post, the thought occurred to me that it might be nice to share a bit of myself with you all. A getting-to-know you sort of deal. So here we go: I adore dresses, especially the wintry kind that, when teamed with some thick black tights, patent black heels and a cute beret, equal perfection. So when I stumbled across Sydney label Secret Squirrel's winter '09 collection, I couldn't resist sharing it with you all.
From humble beginnings under a canvas umbrella in Sydney's Glebe Markets, Secret Squirrel's playful yet elegant creations can now be found in a handful of retail and online boutiques in Australia and New Zealand. It is the beautiful love-child of designers Bri Cheeseman and Andrew Prince, who produce two seasonal collections a year.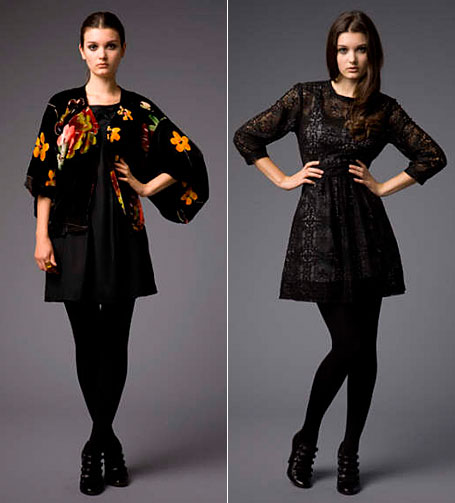 Their latest collection, Darker Than Blue (AW09) sees their classic cuts teamed with antique lace, opulent silk and just a hint of velvet. The winter collection also sees the duo team up with another cult Sydney design duo, We Buy Your Kids, to create some super cute and quirky t-shirts.
When asked about their creations, Bri says that Secret Squirrel aims to make clothes that will stand the test of time; collections that are simple and elegant without necessarily looking like it. "We are young and modern, and a little innocent, but there is a splash of gorgeous and grown up about us, too."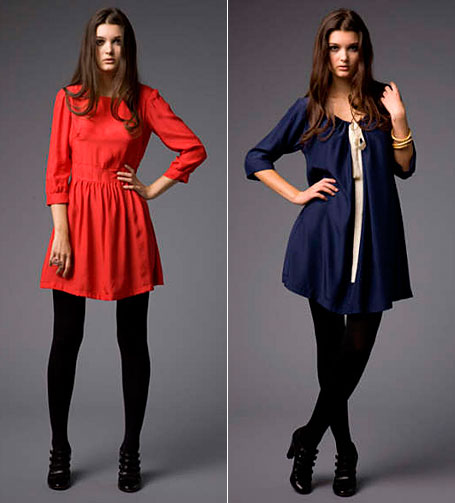 My personal favourites from the collection are the Christina dress in red silk (above left) and the navy silk smock dress (above right). To see more of Secret Squirrel's luscious collection, or to purchase one of these beauties for yourself, visit www.secretsquirrelclothing.com.au.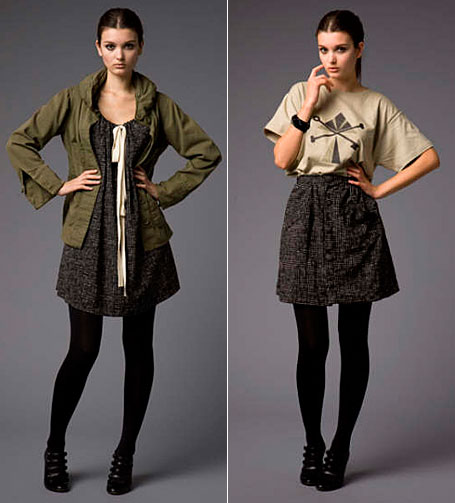 Even better news: right now in The Grand Social's online store, Secret Squirrel items from the sweet summer collection Kaleidescope are on sale. Pretty and cheap! What more could you ask for. :)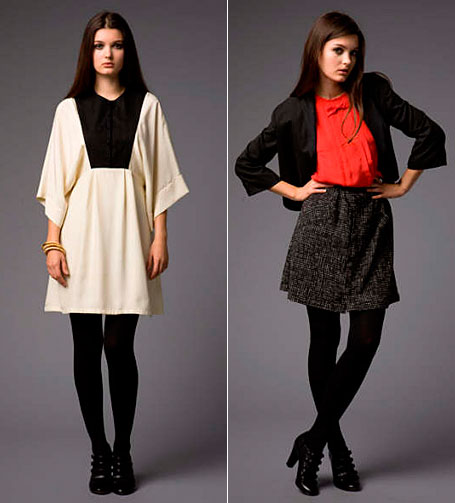 You'll find Secret Squirrel's Darker Than Blue collection hiding at the following Australian stockists:
NSW: Pigeon Ground Records and Clothing (Camperdown), Somedays (Surry Hills), Abicus, Made 590 (Newtown), Glamourpuss (Erskinville), Lee & Me (Wollongong)
VIC: Some Buddy Loves You (Fitzroy), Little Salon (Fitzroy), Dorothy & Evelyn (St Kilda), Pussycat Black (Brunswick), Lu Lu Design Store (Balaclava), Hummingbird 60 (Northcote), Wolf Whistle
WA: Subway DC (Perth, Freemantle, Claremont), Atlas Devine (Leederville)
ONLINE: www.birdmotel.com.au, www.thegrandsocial.com.au/secret-squirrel
Posted by Jacquie