indie art & design blog
winter wear: lyptis
Tuesday, July 21, 2009 | by Carolyn Price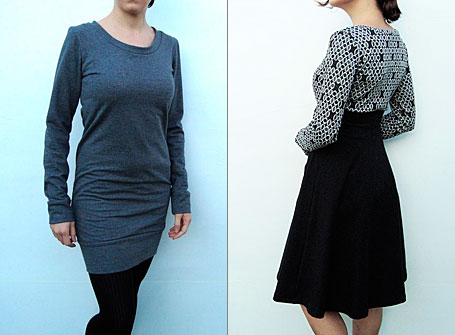 A cute dress which is cosy, cosy, cosy! Quite a find... Melbourne designer Franziska Ringel named her label "Lyptis" after "euca-lyptus" because "they smell so nice and are always green". Originally from Germany, she used to do drawing, photography and worked as a sound technician at punk/hardcore concerts in Berlin. Last year, she started sewing, and loves being able to make something that she and her customers can wear and use everyday.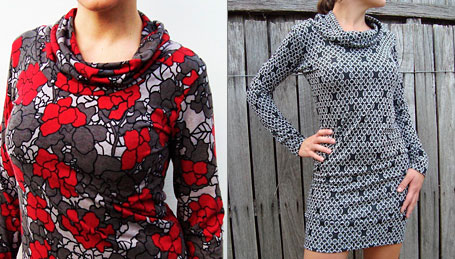 The garments pictured here are made from warm, soft fabrics such as double knits and unbrushed fleece. Many Lyptis designs are also available in plus sizes, so nobody need miss out. Franziska is happy to accept custom orders too! I think my favourite is the Grey Circle Dress. Which would you choose?
You can view many more Lyptis designs at www.lyptis.etsy.com and keep up-to-date through the Lyptis "The Rant" blog.