indie art & design blog
bicycle fashions!
Tuesday, October 27, 2009 | by Carolyn Price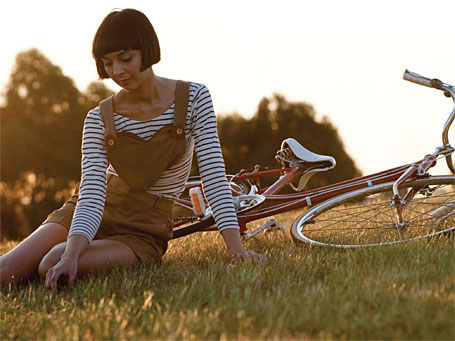 Through their innovative new label, Spoke + Spool, Sydney designers Alia Parker and Laura Pike have threaded together their love of both fashion & cycling. They've released a fantastic range of creative clothing for guys and girls with all garments designed & made by Laura. The label was launched at the recent "Where To From Here" exhibition at Fraser Studios (Chippendale) which celebrated bike culture in Sydney and showcased the work of a number of progressive designers, artists and makers around town.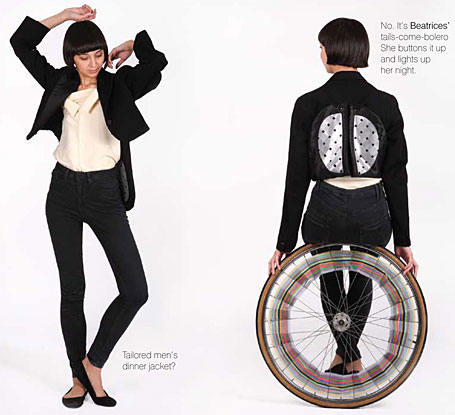 The Spoke + Spool collection is remade from existing vintage clothes which are made from beautiful fabrics such as silk and wool. The clothing is transformed with an emphasis on functionality - achieved specifically through reflector tape, screenprinted bicycle map linings, and compasses for navigation. I really love the little bolero pictured above. When the coat tails are buttoned up, the woven reflector tape patches look like a pair of ladybird wings!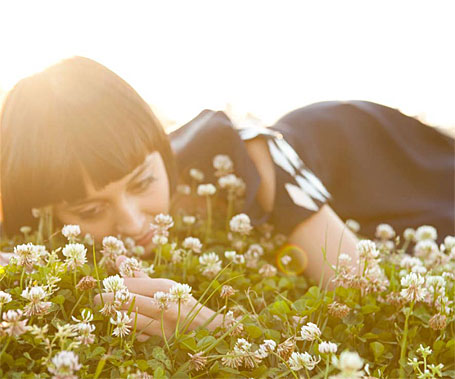 Aren't these photos beautiful? The photo shoot was at local Sydney Park (the grassy hills seemed very familiar!), and the talent behind the lens was Sudney photographer Laura Friezer. This pretty bike fashion is a far cry from lycra bodysuits!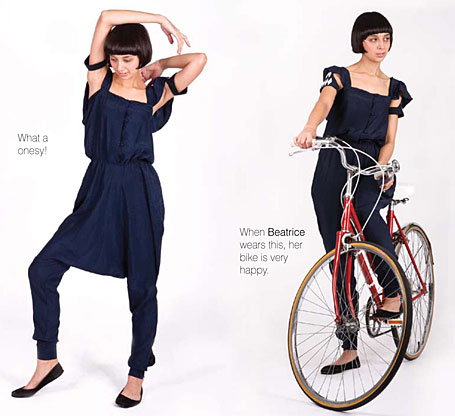 I think this is my favourite from the range. The "onesy" has been totally transformed from the original garment, with legs that were once sleeves, and frills which used to be a belt... The diamond-shaped reflector detail makes a cute pattern which matches the stylish, airy feel of the outfit.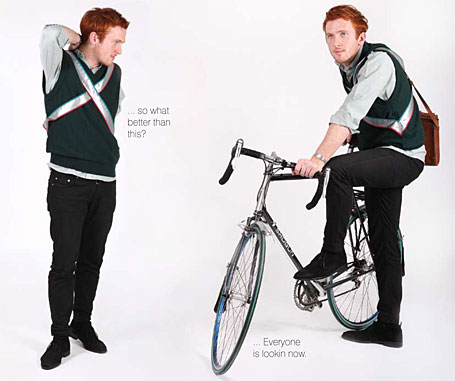 Spoke + Spool represents a duality of style & function for the inner city commuter propelled by pedal power. The label endeavours to be as resourceful and ecologically sound as the transport method it's made for. With designs springing from superior second hand and vintage clothing & fabrics, each garment is both unusual in style and totally unique. The vintage woolen vest pictured above is reversible, so it's ideal for both on and off the bike.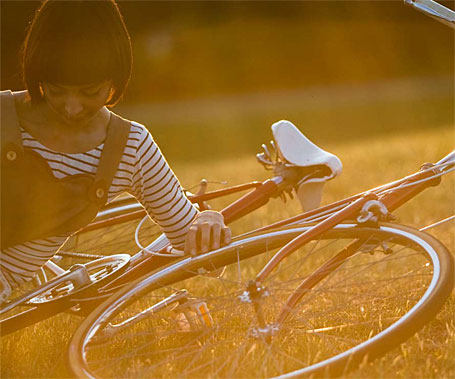 The Spoke + Spool range is stocked exclusively at The Vintage Clothing Shop, Shop 7/80 Castlereagh St, St James Arcade, Sydney. To find out more about this collection of "Freewheeling Clothes for Bikelovers", visit www.spokenspool.com. With compass vintage wristbands to guide them, these girls know where they're going!