indie art & design blog
wonderkind snapshot
Wednesday, October 15, 2008 | by Carolyn Price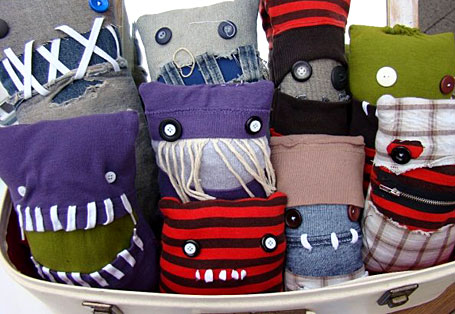 The Wonderkind Bazaar took place last Wednesday, and from the numerous photos, it seems there was plenty of wonder! Here's a snapshot of the event...
Above: Weird and wonderful softies by Nikko De Jesus, who shared a stall with fellow softie-maker & indie interviewee Julia Rose Pattenden. Both are Communication Design students from Swinburne.

Above: Photographic Coasters by Reece A Duncan (who we interviewed in our previous post) and apparel by RMIT fashion design student Karn Kulla-Ark, who was selling his sample collection of jeans, shorts and tees.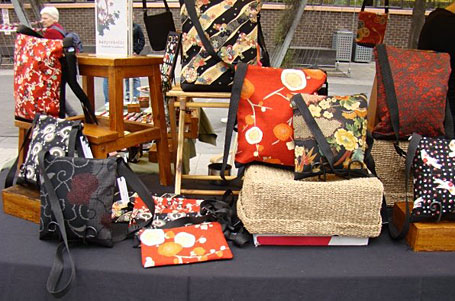 Fabric bags (above) and purses (below) by Michele Taylor who buys fabric in Japan to make into her lovely creations. They are part of her label Harper & Edie. You can see her photos of Japan as well as a selection of her products on her Flickr page.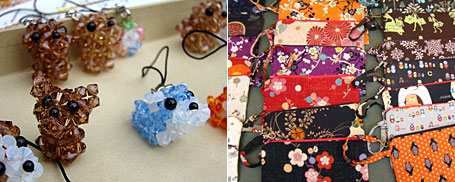 Above: Crystal Bead Dogs by Bio Tech student Jo-Ann Lai, who makes these super cute handphone/bag accessories out of crystal accessories as her hobby.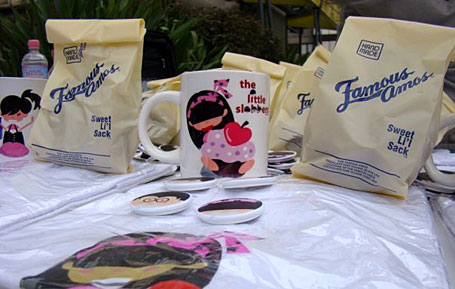 Above: Merchandise for an animated series by The Little Slobbers (Pei Jien, Sabrina Tee, Given Seranos and Jacky Yu) Visit their blog to find out more or join their Facebook group...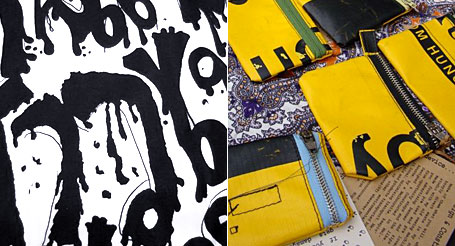 Above: T-Shirt design by Karn Kulla-Ark and yellow cases by Quentin Irvine. Quentin was unable to man a stall at the Wonderkind Bazaar, but his housemate (and one of the organisers of the Bazaar) Reese Geronimo took charge.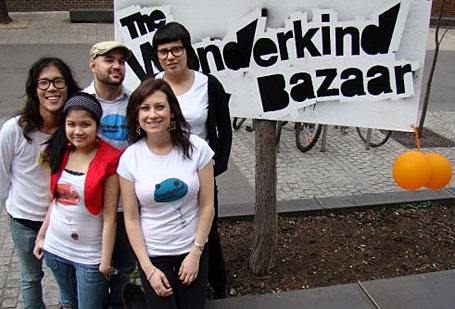 Above: The Wonderkind Bazaar team sporting their cute parachute-printed tees. Look out for Media student Simon Ramirez, Advertising student Reese Geronimo, Journalism student Andrew Chung Wei Wen, Advertising student Mia Hood and PR student Emily Lehmann. Congrats to you all!