indie art & design blog
winter wear: sheeps clothing
Friday, July 17, 2009 | by Carolyn Price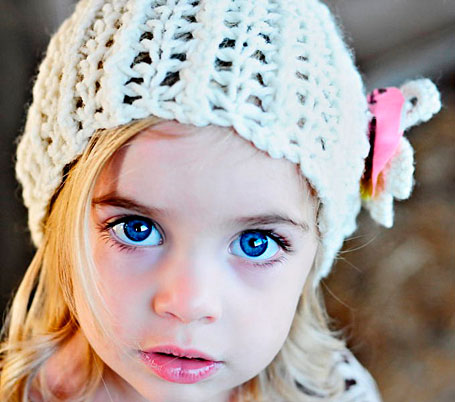 Since I've spent the last couple of days shivering & freezing, I decided to put together a wish list of winter woolies and cosy clothing that I would like to wear right now, all at once! (As well as a bundle of knits for the whole family - like the sweetest little girl with the cream woollen beanie above.) I went 'virtual shopping' at Etsy and spied treasures from six different Australian sellers: Sheeps Clothing from Melbourne, Heidi and Seek from Melbourne, Me and Tex from Sydney, Lyptis from Melbourne, melpdesigns from Perth and Gaye Abandon from Melbourne (I love her motto, "Remember: belly warm = body warm").
Throughout the next week, I'll be posting my favourite winteries from these lovely labels, so make sure to stay tuned!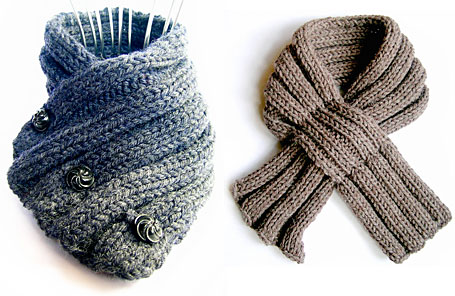 Sheeps Clothing offers a gorgeous range of hand knitted accessories in colours and sizes to suit everybody. Each one is slightly different and made to order, specially for you. I really love the vintage button detail on the scarfette above left - and the design looks particularly warm too!
Every item in the Sheeps Clothing range of hats, scarves and hair accessories is lovingly created using 100% Australian pure wool. If you don't see the size or colour you are looking for, just contact them with a custom order...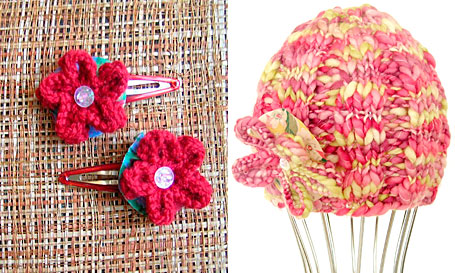 When Stacey's boys were babies, she began searching for high quality, great looking knitwear for them, with little luck. Since she comes from a long line of knitters, she began knitting beanies and scarves herself, and experimented with different types & styles. The comments & compliments convinced Stacey to take the next step and launch her own label - and so, in 2007, Sheeps Clothing was born.
Since then the range has been expanded to include adult sizing and a beautiful new range of vintage button accessories. We're excited to hear that the label will be expanding and even exporting to the USA this year!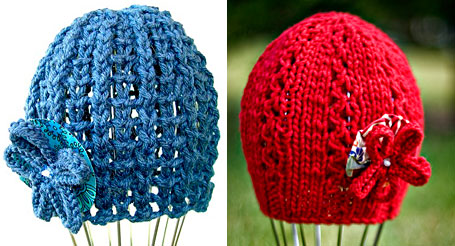 Stacey is passionate about teaching young people to knit and has a series of workshops planned for 2009 to hopefully introduce a lifelong love of the craft.
Find out more about Sheeps Clothing at:
the web site www.sheepsclothing.com.au
the blog www.sheepsclothingknits.blogspot.com
and of course, the store www.sheepsclothing.etsy.com
Sheeps Clothing is stocked in the following retail stores in Australia:
VIC: Kids in Berlin (North Melbourne), Little by Little (Black Rock & Hampton), Meet Me at Mikes (Fitzroy), My Poppet (Caulfield South), Noah's Aeroplane (South Yarra), The Owl and The Pussycat (Sandringham) and Scadoodle (Southgate & Melbourne)
SA: Bimbo (Adelaide)
WA: Red Feathers & A Hula Skirt (Melville)
ONLINE: Leeloo.