indie art & design blog
winter wear: me and tex
Thursday, July 30, 2009 | by Carolyn Price
The pink bobbles around Me and Tex's winter hat (above) are the cutest! Designer Judith Macrae is a Sydney-based visual artist who loves painting & drawing, good design and is excited by the many different ways to express creativity - including knitting!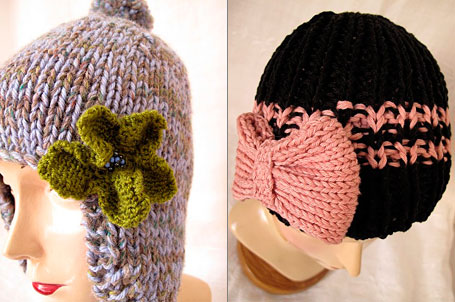 Judith leant to knit as a child & remembers her first experience of creating something with her own hands. Her range of unique hand-knitted accessories reveal her love of different colours & textures - especially natural fibres like wool & mohair.

By carefully adding little details and playing with colour combinations, Judith weaves her personality into the Me and Tex range. Each piece is equally cute & cosy! You can find more of Judith's knits at www.meandtex.etsy.com.