indie art & design blog
par avion
Tuesday, March 10, 2009 | by Carolyn Price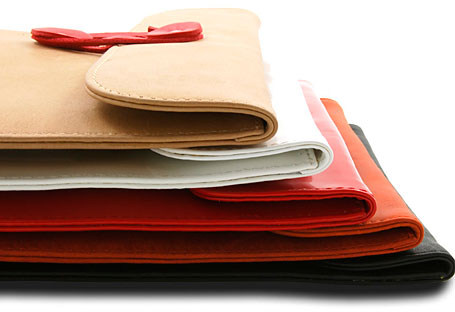 Now who wouldn't want one of these?! The Par Avion laptop sleeve by new Melbourne label shuky would have to be one of my favourite products from Platform (at LIFE inSTYLE) - I think it's just brilliant! Possibly even the perfect excuse to upgrade your laptop...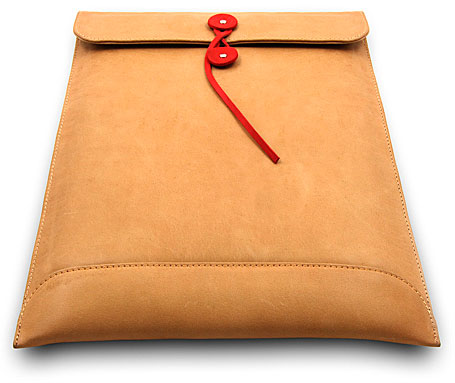 Well padded with 360 degree 2.5mm EVA padding and a soft plush fabric lining, the Par Avion will keep your electronic partner in crime safe & scratch-free. Available in two sizes, the Small (AUD $119.99) is designed to snugly fit the new aluminium MacBook 13" or MacBook Air, while the Large (AUD $139.99) will provide beauty rest to the MacBook Pro 15". The colour range is perfect too, with the cheeky smaller sibling coming in light camel, dark tan, black, patent red & patent white while her big sister is available in sophisticated light camel & black.

The Par Avion belongs to an impressive collection of women's leather laptop bags and oversized clutches. Launched during 2008's Melbourne Spring Fashion Week, the shuky label has already attracted a lot of attention - from customers and celebrities alike! Designer Shuk-Yee has developed the shuky range using beautifully soft leather and unique detailing - and the Par Avion will have many designers drooling... shuky aims enrich your mobile lifestyle, reflect your fashion sense, and meet your demand for product quality, and the Par Avion delivers function & style in one neat package!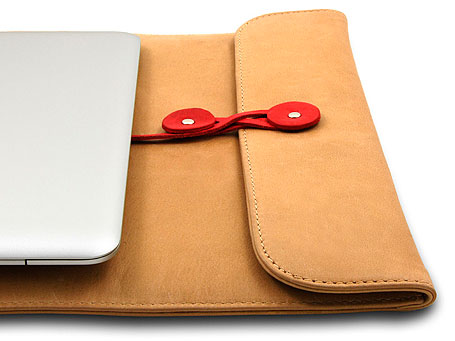 shuky's Par Avion is due to depart at www.bagsnpacks.com.au and www.rushfaster.com.au... and check out the full range of laptop bags & oversized clutches at www.shuky.com.