indie art & design blog
zoo tomorrow
Thursday, April 16, 2009 | by Carolyn Price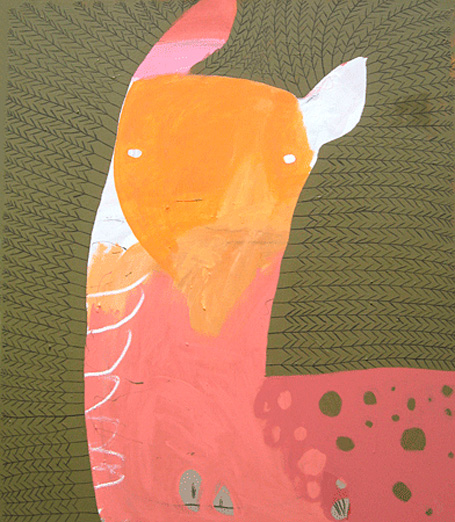 I was swept away last night when I discovered the work of Australian contemporary artist Karlee Rawkins. Her current exhibition, Zoo Tomorrow is showing at Iain Dawson Gallery in Paddington (Sydney). It will be finishing this Saturday (18.4.2009) so Sydneysiders will have to be quick to see these works in person!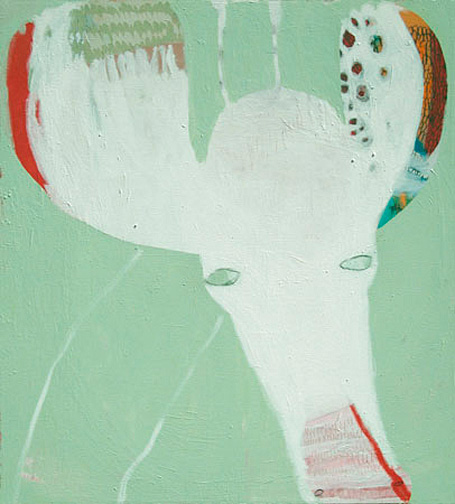 Karlee's paintings demonstrate a long running interest in animal imagery. Zoo Tomorrow focuses on animals that are traditionally hunted, for example bears, deer and game birds. Through these works, she hopes to achieve a sense of vulnerability and explore the contradictory romance and status involved with the hunt.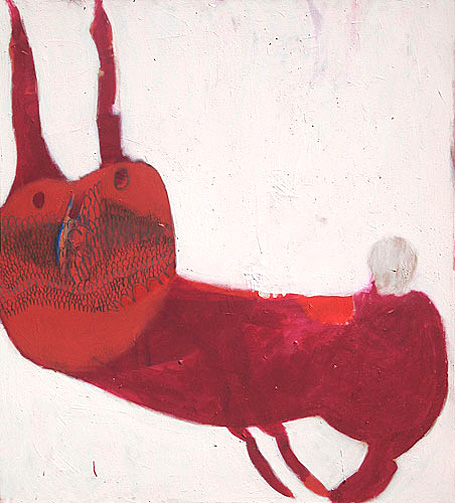 Karlee studied Visual Arts at the Southern Cross University in Lismore (NSW) in the late 90s. She has since exhibited in numerous group and solo shows and has had artist residencies in Darwin, North India and Nepal, & Paris.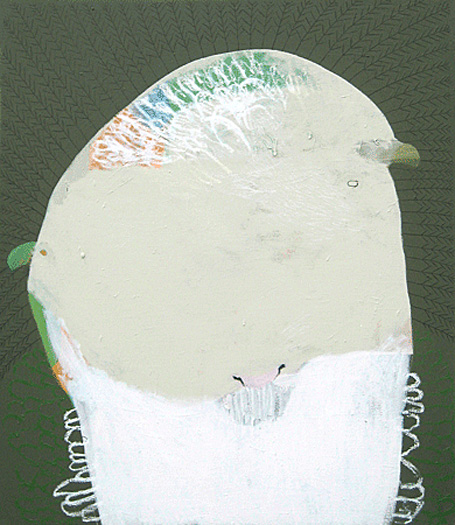 I love pretty much everything about these paintings - the high key colours, painted textures, seemingly quiet animal subjects and areas of detail. Karlee takes inspiration from medieval tapestries and the forest scenes of traditional Middle Eastern imagery, and is interested in devices used to signify sacredness. She sees the circular repeated motif in these latest works as "part arrow and part tree, sprouting like foliage from the figure". Through this imagery she hopes to express a sense of ritual.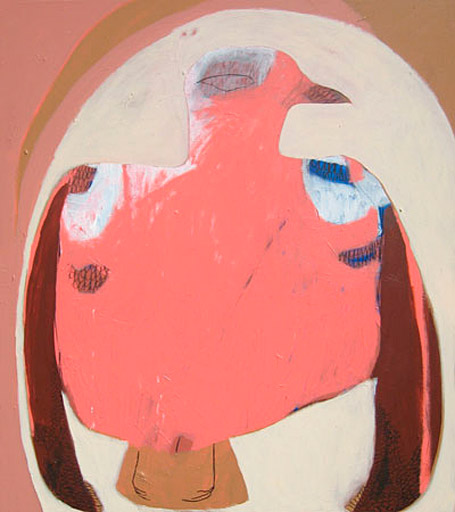 Zoo Tomorrow is showing until Saturday 18.4.2009 at:
Iain Dawson Gallery
72a Windsor Street, Paddington, NSW 2021.
Phone (02) 9358 4337
Karlee's artworks range in price up to about AUD $3500. I would dearly love "Oh Dear" (pictured at top) - which one(s) are your favourites? (Tell us by leaving a comment!) You can also see many more of Karlee's paintings and mixed media works at www.karleerawkins.com.