indie art & design blog
version 1
Thursday, July 24, 2008 | by Carolyn Price
We first discovered Sydney-based artist & designer Claire Suzy Stannard when she exhibited her contemporary jewellery & accessories at Hope Street Markets back in May. We were impressed then, and we're thrilled now to announce that Claire is having a solo exhibition titled 'Version 1' at Gallery Adagio (Glebe) in September. indie art & design is proudly sponsoring 'Version 1' & looking forward to posting an artist feature closer to the date!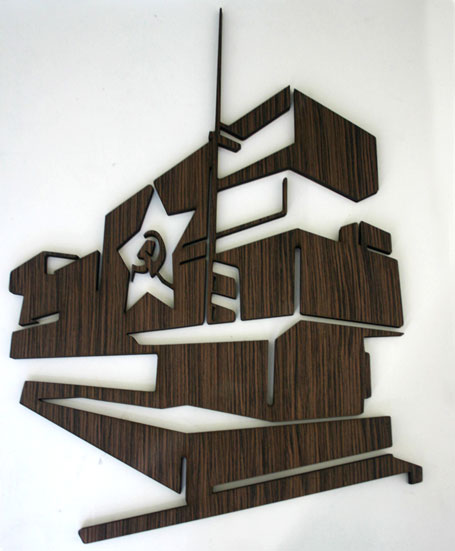 Claire Suzy Stannard has always been fascinated with the flawlessness of geometric art & the purity of the etherial Platonic Form, eternal & beyond the reach of the mundane world of error and compromise. Her recent work explores the ideals of balance and symmetry in modern design. Displayed in 2- and 3-dimensions, Claire's work uses a variety of media including wood, perspex & recycled materials (commonly created then discarded by modern society) to create sculptures & wall-pieces that invite the viewer to partake of the geometric aesthetic.
The result is a playful exploration that resembles part 70s sci-fi movie set, brutalist forms from the old soviet block and some 1950s modernism for good measure.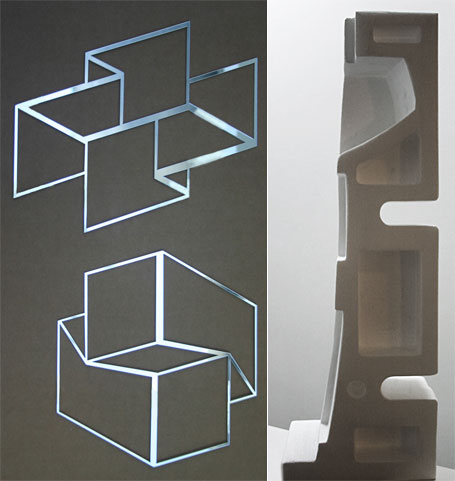 'Version 1' opens on Friday 19th September, from 6pm - 9pm & continues until 6th October at:
Gallery Adagio
91 Glebe Point Rd, Glebe, NSW, 2009.
ph. 02 9552 2833
We're already looking forward to the opening! (These images look fantastic, so I can't wait to see more of Claire's work on show...)