indie art & design blog
spooky!
Friday, October 31, 2008 | by Carolyn Price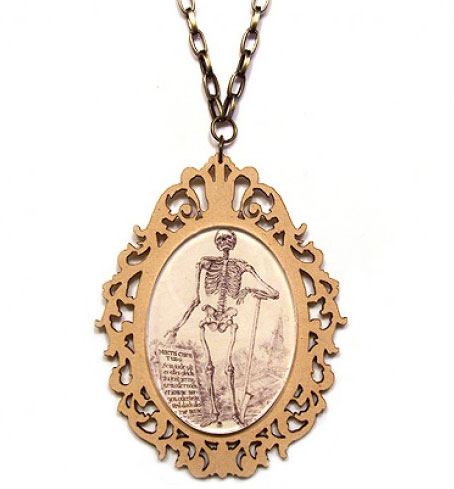 Here are a few treats to haunt your Hallow's Eve! Above is the "Skeleton Gentleman" pendant by Northey Designs (from Moose: Art for Living, AUD $80). He cuts quite a figure! Below is "Halloween in the Hood", an original print by Katie Muth (8" x 10", US $40).
Lastly, the Kooky Spooks creation "Orpin" below might just sneak up behind you... "BOO!"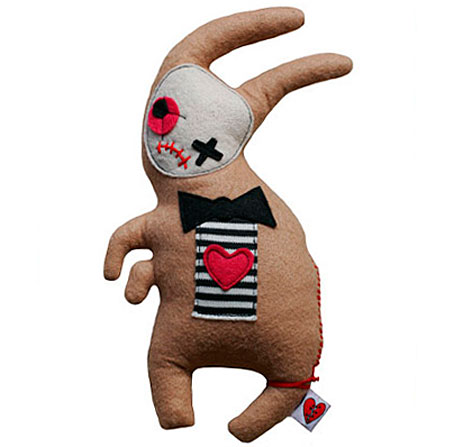 Orpin is available from Australian online store YTBA (Yet To Be Announced) for AUD $35 (+ free shipping within Australia!), or direct from Kooky Spooks. Measuring 50 x 275 x 145 mm, Orpin is one of a limited edition of 200 and comes with personalized swing tag hand numbered by the artist.
"Chivalry is far from dead, and Orpin is always well dressed for the occassion. Orpin is gentle and wise and will astound you with his in depth knowledge of the creation of inter connecting burrows and ideas for his latest vision... the above ground burrow."
HAPPY HALLOWEEN!