indie art & design blog
matt huynh : asperatus : one night only!
Friday, May 28, 2010 | by Carolyn Price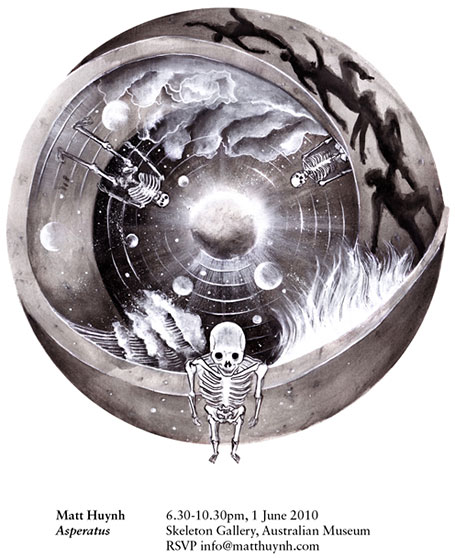 We're really excited about next Tuesday night's Asperatus exhibition. Not only is it Matt Huynh's first solo exhibition in three years - it's also being held at the Australian Museum... in the Skeleton Gallery!
The location is perfect for Matt's return to a subconscious and primitive approach to image making, with his never-before-seen illustration series, "Asperatus". The starkly desaturated illustrations in ink, charcoal, paint and gesso portray visual narratives with a reliance upon instinct, intuition, waking dreams and chance. Matt's imagery is haunting. With an uneasy tension between individual characters and elements, his unnatural environments possess both a stillness and a sense of creeping change - as if each illustration is morphing while nobody's looking.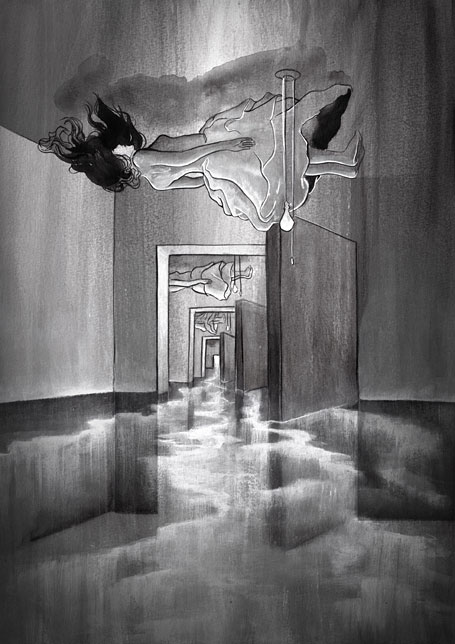 "Asperatus" roughly translates to 'agitated' or 'roughened' in Latin. It's also the name of the first new cloud formation to be discovered in over half a century - clouds that look heavy and dark, and pulse down towards the Earth like ripples viewed from below the skin of water. Despite their threatening appearance, they disperse without casting a storm. The name seems a good fit for the brooding, atmospheric works of the "Asperatus" series, which are also full of uncertainty. For Huynh, it captures "the turbulence of present times... effects or consequences abstracted from the causes of modern challenges..."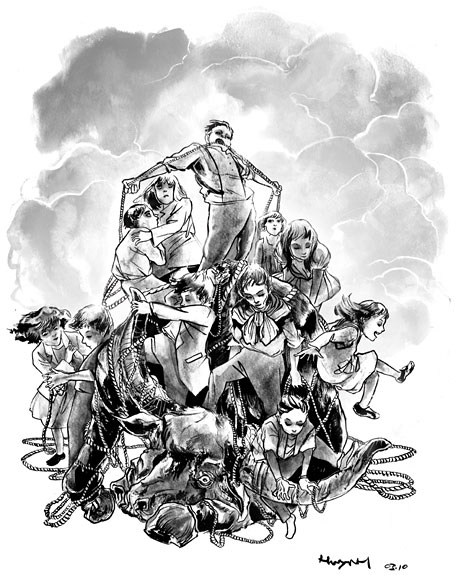 Asperatus is being held this Tuesday evening, 1st June 2010 at:
The Skeleton Gallery, Australian Museum,
Corner of College Street and William Street, central Sydney.
Time: 6.30pm - 10.30pm (ONE NIGHT ONLY)
RSVP essential: info@matthuynh.com
We've already sent in our RSVPs, so we'll see you there!