indie art & design blog
matt huynh : alluvia
Thursday, November 11, 2010 | by Carolyn Price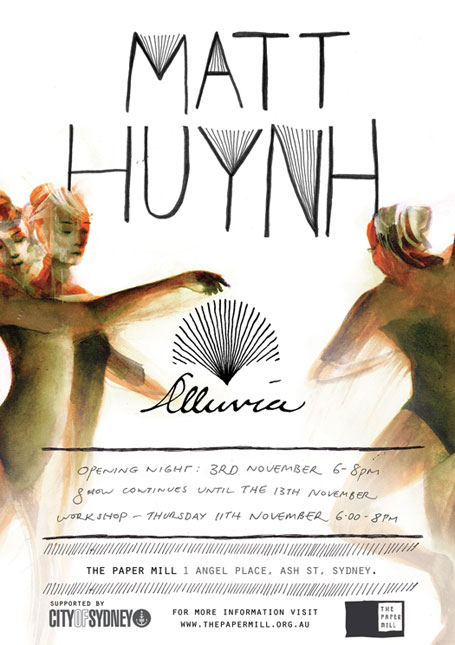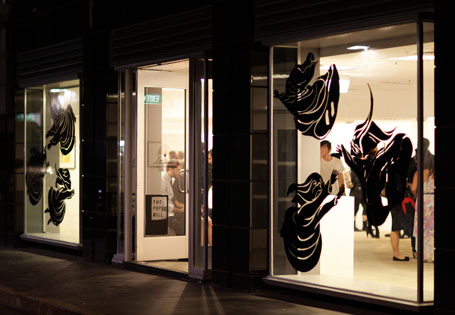 Currently showing is Alluvia, the latest offering from Sydney-based illustrator and comic book artist Matt Huynh.
Matt's intriguing illustrations combine a comic book aesthetic with expressive pencil, charcoal & painted work, and complex underlying themes. Many of his illustrations are dense with narrative - as if a comic book has been compressed into a single frame.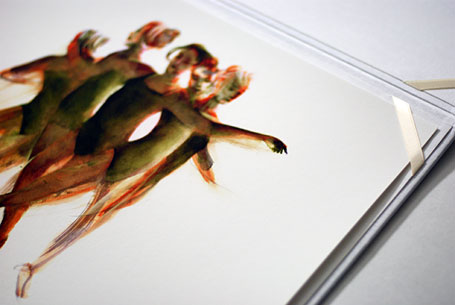 "Alluvia" refers to the earth washed down a body of flowing water, sometimes resulting in the formation of a fan at the base of deep slopes. Findings of this occurrence at the base of Martian craters is indicative of the past presence of water, and suggestive of proof of life.
Matt's kaleidoscopic collection of illustrations reflects upon the enduring fragments of the universal in the personal that harmonise towards a holistic and romantic relationship with our future. To warn against that which may be lost should we grow insensitive, unaware, incapable or undeserving.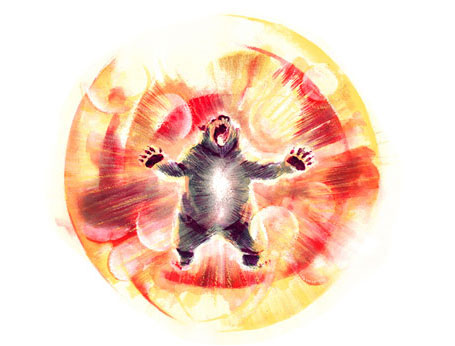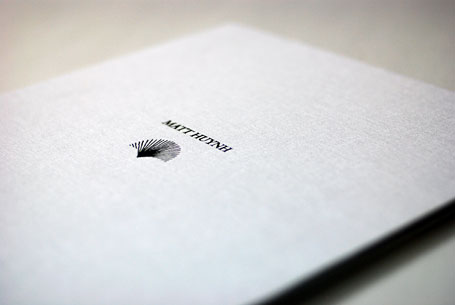 To celebrate the launch of this series, a print folio (pictured above, AUD $120) and book (numbered edition of 100, AUD $25) have been released for purchase from the Paper Mill Gallery.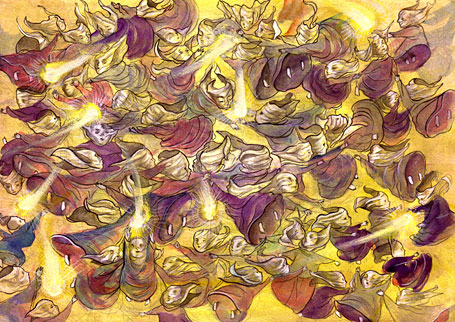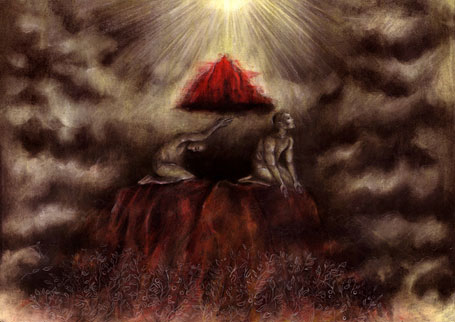 Alluvia continues until Saturday 13th November at:
The Paper Mill, 1 Angel Place, Ash St, Sydney.
Opening Hours: Tues - Sat, 11am-6pm
To discover more of Matt Hunyh's work, check out our post on the "Asperatus" exhibition held at the Skeleton Gallery at the Australian Museum last June, or visit www.matthuynh.com. "Asperatus" Print Folios are also available from Matt's web site - A3 archival Giclee prints on 100% Cotton Hahnemule Photo Rag paper, signed & titled by the artist and presented, secured under a white ribbon, in a beautiful black linen portfolio with black foil stamp deboss.
"Alluvia" is part of a "series of series" for which Matt is creating an entirely new and original body of work every season over the course of one year. "Asperatus" was the first chapter - a record of a monochromatic, feverish winter, and "Alluvia" is the spring instalment, whose works are more hopeful; their colours affirming and positive.
We're already looking forward to the next exhibition this summer...