indie art & design blog
little papercup
Wednesday, November 02, 2011 | by Carolyn Price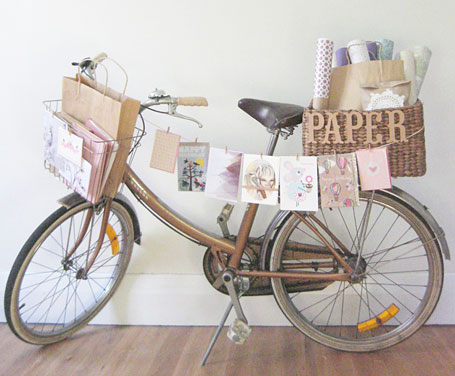 Little Papercup is a shop, studio and installation space dedicated to art, illustration and paper goods from independent illustrators, artists and designers.
Located in the heart of Newcastle's CBD, Hunter Street Mall, Little Papercup
opened its doors for the very first time on Saturday 27th August 2011 .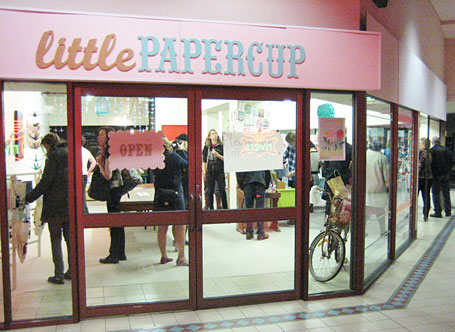 The Little Papercup store is the creative vision of beautiful illustrator Jo Dyer – whose whimsical illustrations and mixed media artwork leave your sole feeling warm and fuzzy.
Jo Dyer's art is sold exclusively at Little Papercup, markets and in a handful of shops within NSW, VIC and TAS.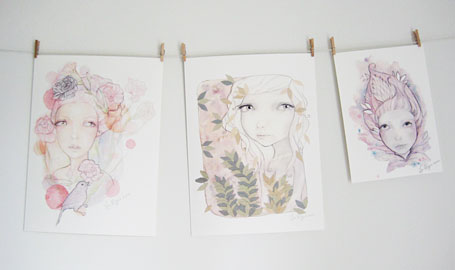 indie art & design featured Jo's work when she participated in the Ladies First group show at Brunswick Street Gallery
Jo Dyer's partner in crime is Fran Crane, who likes to draw and dabble in all sorts of arty things, creates quirky art and paper goods sold exclusively through Little Papercup.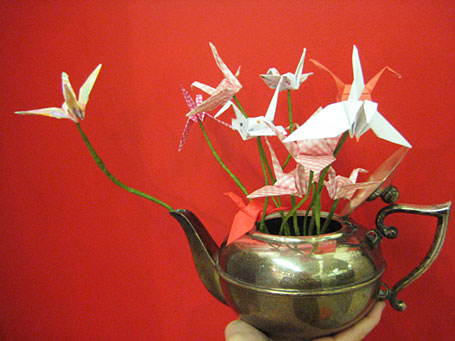 Little Papercup stock art prints, original artwork, greeting cards, journals, gift wrap, independent zines, magazines and other papery goodness from the likes of Australian artists:
Catherine Campbell
Newcastle Productions
Flossy P
Jo Dyer
Blueberry Paper
Write To Me Stationery
Little Jane St
Alisha Hinds
Little Papercup is also a space where customers can come and have a cup of tea, gather materials and inspiration (from their little library) and nestle in at the group table to make their own paper creations such as greeting cards, wrapping paper and decorations.
Little Papercup host a monthly "Crafternoon" including drawing and papercraft workshops suitable for both kids and adults where the belief that everyone is creative at heart, some just need a little more encouragement than others grows!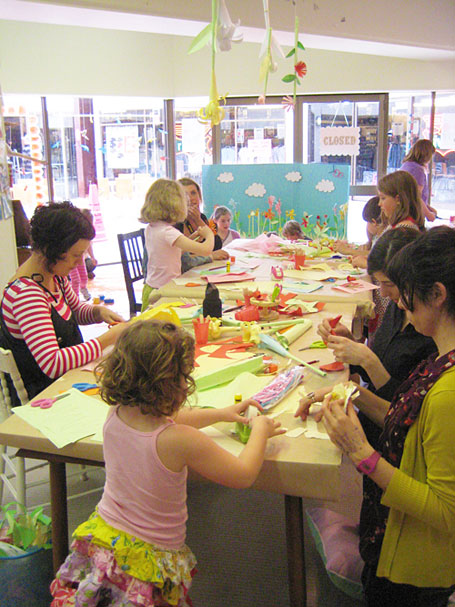 Visit Fran and Jo at Little Papercup and discover what's new in paper based art & design.
Shop Opening Hours
Tuesday – Friday 11am – 5pm
Saturday 11am – 3pm
Closed Sunday & Monday
You can also find Little Papercup at The Olive Tree Market on the first Saturday of each month.
Email: hello@littlepapercup.com.au
LIKE Little Papercup on Facebook