indie art & design blog
heart kareena
Wednesday, November 12, 2008 | by Carolyn Price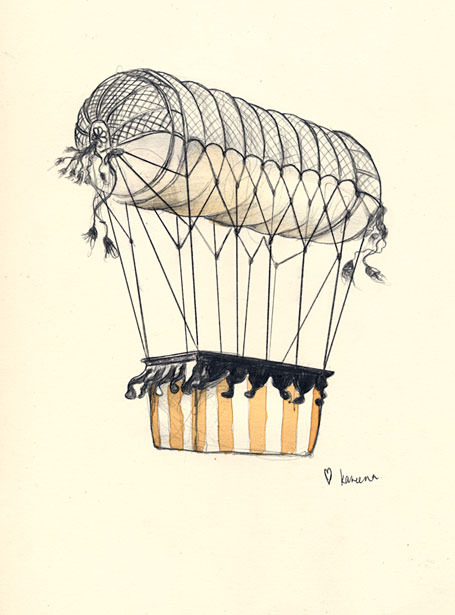 I'm delighted to tell you that Kareena Zerefos is having another solo exhibition - this time in Melbourne. It's opening this Thursday evening (13.11.2008) at the Famous When Dead gallery, West Melbourne. The exhibition flyer describes Kareena's work very succinctly as "illustrative work exploring themes of isolation and escapism through the depiction of children and their imagination".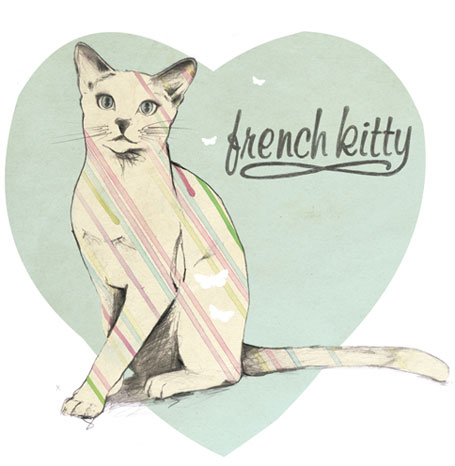 We really enjoyed Kareena's last solo exhibition at the MTV Gallery in East Sydney back in June, and so it seems did everyone else - the opening night was packed! Her illustrative works were beautiful - so delicate & quiet... Kareena is obviously careful not to overwork her drawings, in keeping with the often fragile children & animal subjects.
The "French Kitty" illustration pictured above was a commissioned work, so not part of the upcoming exhibition - but I couldn't resist including it the post. My kitty was patched up yet again by the vet this afternoon. He should really choose his friends more carefully...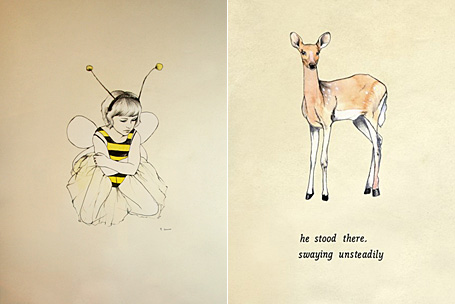 If you live in Melbourne, it's your turn to see Kareena's illustrations.
Get along on opening night to:
Famous When Dead
Thursday 13.11.2008 from 6pm
& continuing until 23.11.2008.
207 Victoria Street, West Melbourne, 3003.
Opening hours:
Tue-Thu: 11am - 6pm
Fri: 11am - 7pm
Sat-Sun: 10am - 3pm
For more details, visit Kareena's web site at www.kareenazerefos.com or the Famous When Dead web site at www.famouswhendead.com.au, and don't forget to tell us all about it!